Base camp on day three of the BC Bike Race was a sea of tents set up on the school grounds in Sechelt.
An all day ride from Earl's Cove to Sechelt leaves a cyclists and their bikes pretty dirty from the trail. The bikes are washed down by a team of local volunteers while cyclists are provided with tents, an on-site medical team, yoga and massages.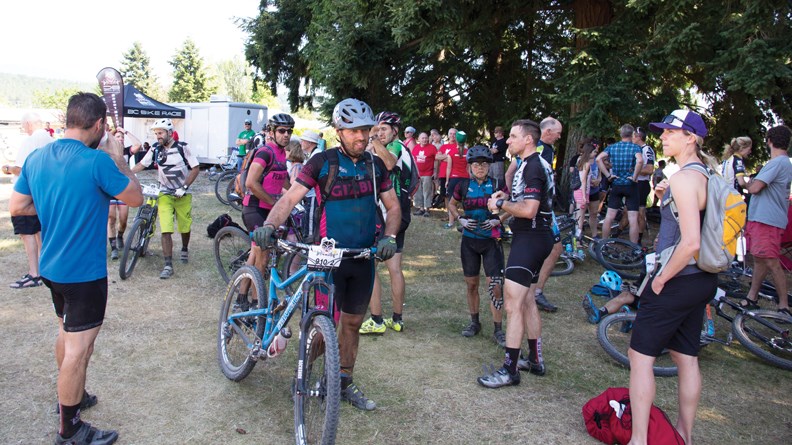 See next week's Coast Reporter for full coverage of the race.