A Sechelt woman is hoping her four-year fight to get WorkSafe BC to acknowledge her husband's death was related to chemical exposure on the job will lead to changes that mean others won't have to wage the same battle.
Russell MacLeod worked as a pipefitter at the pulp and paper mill in Port Mellon, through various name and ownership changes, from 1973 until his retirement in 2012.
Two years later he was diagnosed with acute myeloid leukemia (AML) and the disease claimed his life in 2015. He was 61.
Shortly after MacLeod's death, his wife Carol applied to the Workers Compensation Board, WorkSafe BC, for survivor's benefits on the basis that his cancer was caused by exposure to benzene, a well-known carcinogen.
At the time she had no idea it would be the start of a lengthy fight. "I thought I had it right, and I thought I had the proof," she said.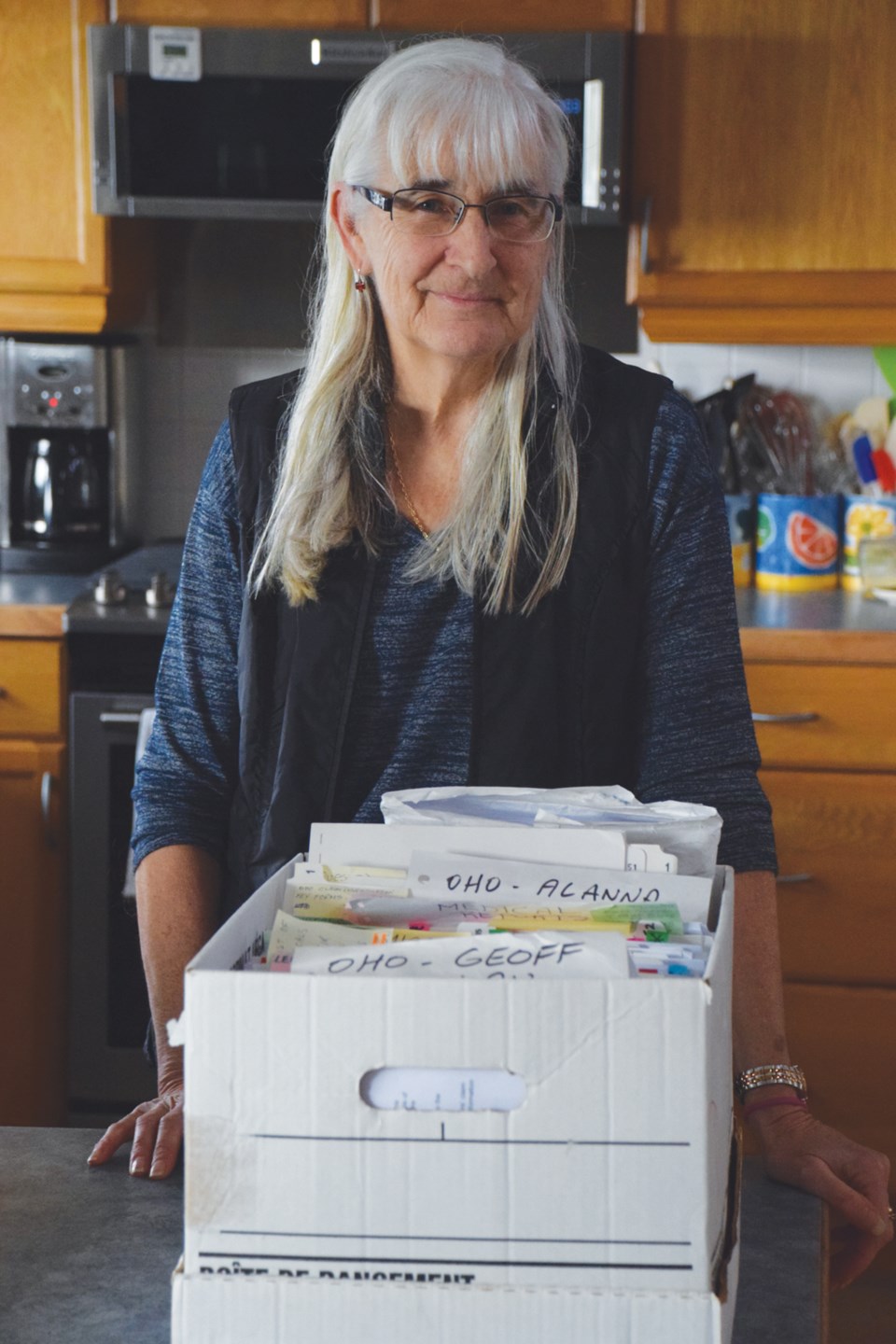 The board denied Carol MacLeod's claim in 2017. She asked for a review and once again the claim was denied. It would be denied twice more before MacLeod took the case to the Workers Compensation Appeal Tribunal (WCAT) in early 2019.
In an Oct. 4, 2019 ruling, WCAT found that "the worker's AML was due to the nature of his employment" and that MacLeod was entitled to compensation.
"This is not my story, this is our story. Russell and I," Carol MacLeod told Coast Reporter.
MacLeod said Russell was "a great guy – a keeper" who was deeply involved in helping his coworkers as chief shop steward at the mill, and in the community as a coach for youth sports, especially hockey. "He was very well-liked, he did for others. He did a lot of things for other people. Especially hockey, he loved his hockey."
MacLeod said when Russell decided to retire, two years short of qualifying for a full pension, he was already suffering from health issues such as allergies, gastro-intestinal problems, and a thyroid condition, that the couple believed were related to his work. She remembers Russell being exposed to chlorine leaks, asbestos dust, and caustic material from burst pipes.
"He got sicker and sicker and sicker through the years," said MacLeod. "He retired because he was sick and he just could not go in there any more."
When Russell was diagnosed with leukemia in May 2014, the MacLeods were convinced that too was a result of chemical exposure at work.
But when she tried to get WorkSafe to acknowledge that, she kept being told by their medical experts that it was speculation and that, in the words of the WCAT documents, "the evidence was lacking to support a causal link."
By the time she took the case to WCAT, MacLeod had enlisted the help of a lawyer specializing in Workers Compensation claims and experts that included researcher Anya Keefe of Carcinogen Exposure Canada (CAREX), a group based at Simon Fraser University.
Keefe was able to put together a detailed analysis of Russell MacLeod's exposures to benzene that was eventually the key evidence for WCAT. "She won it for me, she really did," MacLeod said.
Powell River-Sunshine Coast MLA Nicholas Simons' office assisted MacLeod when it could and MacLeod was in the legislature gallery Nov. 28 when Simons delivered a member's statement about the case that included a public thank you to Keefe as well as lawyer Jesse Guenther, Unifor Local 1119 president Don Rheaume and union rep Lance Lacey.
Simons also read into the record "Russell's Rules," which MacLeod created with one of her good friends: "Know the dangers, use your safety equipment, beware of your surroundings, and pay attention to your health."
"All the way through we thought if this creates any change to the way occupational health is dealt with, we want Russell to be remembered for this, so we came up with Russell's Rules," MacLeod said.
MacLeod, who also has a son currently working at Howe Sound Pulp and Paper, said one of the changes she hopes to see come out of her efforts is "presumptive legislation" similar to the rules for firefighters, which make them eligible for compensation without having to prove certain cancers are work-related. 
"It is a precedent-setting case, it is a ground-breaking case and I hope that it changes the way environmental or occupational health disease is looked at," MacLeod said. "For these people who are still fighting down at the mill, people who work all across Canada at chemical plants, the oil and gas industry, pulp and paper mills – anywhere that chemicals are used."
Rheaume expressed similar thoughts in an email to Coast Reporter.
"This is a game changer right across the country for any and all industries that use toxic chemicals, and I hope it results in more focus and better protections for workers. Without a doubt it will assist others in their cases for compensation to injured workers," Rheaume said.
"The joint safety committee at the mill is always working to improve safe guards when working around toxic chemicals, and this decision can only help bring more focus to that goal."
Simons said he's also brought MacLeod's case to the attention of Labour Minister Harry Bains.
"I do see this case as being an important one to help establish potential arguments to support presumptive legislation for other workers," Simons said. "Carol's success isn't the end of it. It could be an important part of how legislation might change to allow people to forgo this years-long battle for justice. If that's something that we can accomplish, that would be good."