A bank robbery in Sechelt has drawn international media attention after RCMP charged a former child star from the 1980s.
Sunshine Coast RCMP have arrested and charged Deleriyes Joe Cramer, 42, of Gibsons with the Scotiabank robbery committed on Thursday, April 28 in Sechelt.
Cramer, who worked in movies under the name Joey Cramer, is best known for the 1986 film Flight of the Navigator. His other credits include 1984's Runaway and a 1987 feature called Stone Fox.
The robbery charges are not Cramer's first run-in with the law. Over the past decade, he's been in and out of court here and on the Lower Mainland on drug and fraud related charges. Sunshine Coast RCMP issued an alert for Cramer in 2011, when he was wanted on fraud charges out of the Lower Mainland and Fraser Valley.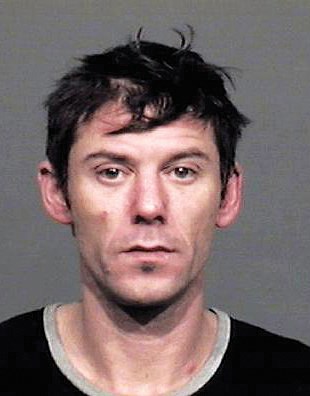 "Despite the fact that a disguise was used during the robbery, the suspect was quickly identified by some of our officers, who had recently dealt with him on an unrelated matter," said Const. Harrison Mohr with Sunshine Coast RCMP.
"We hope that the community feels safer now that the suspect has been apprehended."
Cramer was arrested in Gibsons on May 1 and has been charged with robbery, disguise with the intent to commit an indictable offence, failing to stop for a peace officer and dangerous operation of a motor vehicle.
"The latter two charges stem from an incident the day after the robbery, when Cramer allegedly fled in a vehicle in Sechelt when an officer tried to stop him," a press release from Sunshine Coast RCMP stated.
Cramer is currently in custody and is set to appear in North Vancouver Provincial Court, May 10.
Keith Duggan of Sechelt has known Cramer since they were in their early teens and living in Vancouver. Duggan told Coast Reporter they haven't been in touch regularly for a while, and he's been worried about the turn his friend's life has taken.
"Joe was doing really good," Duggan said. "He was a movie star, a skateboarder, a good rapper. He basically had the total package. He had everything in front of him; all he had to do was keep it together. But, I guess like many child stars, who maybe don't have the coping faculties or the maturity, it was too much too soon."
Duggan said the last time the two saw each other a few weeks ago, he didn't recognize Cramer.
Josh Romer manages Trail Bay Source for Sports, where Cramer worked in the early 2000s. Romer said he doesn't know Cramer well, but he'd drop in to the store from time to time. The store also continues to hear from fans looking for Cramer.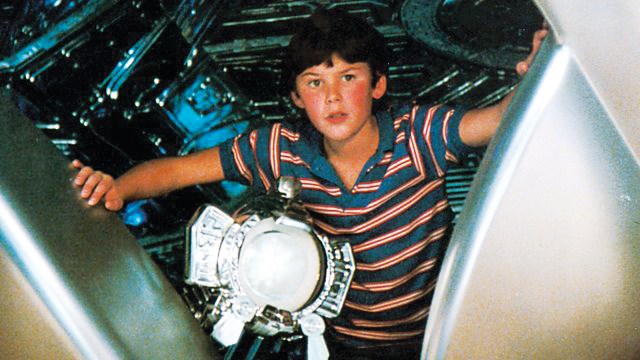 "We still get people calling, and we still get fan letters to the store," Romer said. "Flight of the Navigator fans, if they do an online search, it may show that he still works here. We get mail addressed to him, and phone calls asking to speak to him, often from Europe."
RCMP, meanwhile, are asking anyone with additional information about the robbery or about a male purchasing or discarding a disguise to contact them at 604-885-2266.
The disguise used included a shoulder-length wig, bandana and dark jacket with a reddish design on the back.
The robbery occurred at Scotiabank on Teredo Street at about 3 p.m. on April 28. Officers were on scene within minutes but the suspect had already fled the area with an undisclosed amount of cash.
The detachment's serious crimes section was brought in to investigate along with the RCMP's Integrated Forensic Identification Section from the Lower Mainland.
Mohr said the incident was "a very frightening experience" for the staff and customers inside the bank at the time of the robbery.
"Fortunately no one was injured, and bank robberies are an extremely rare occurrence here on the Sunshine Coast," Mohr said.
He would not say whether a weapon was used in the robbery.
"We can't comment on any weapon at this time, other than to confirm no one was injured and no physical violence occurred," Mohr said.