Pender Harbour longboarder Dane Hanna is on top of the world after racing to first place at the World Roller Games in Barcelona, Spain on the weekend.
Hanna finished ahead of Australian Harry Clarke and Óscar Rodriguez of Spain at the finals on July 7 to earn top spot at the world's largest skating sports championship.
Hanna also competed in the Senior Men's skateboarding time trial, coming in third with a time of 45.81 seconds. Rodriguez won with a time of 45.76 seconds.
More than 4,000 athletes are competing in 11 categories, including rink hockey, roller derby, skateboarding, and Hanna's event – downhill skateboarding, also known as longboarding. The World Roller Games run until July 14. The first edition of the games took place in Nanjing, China in 2017.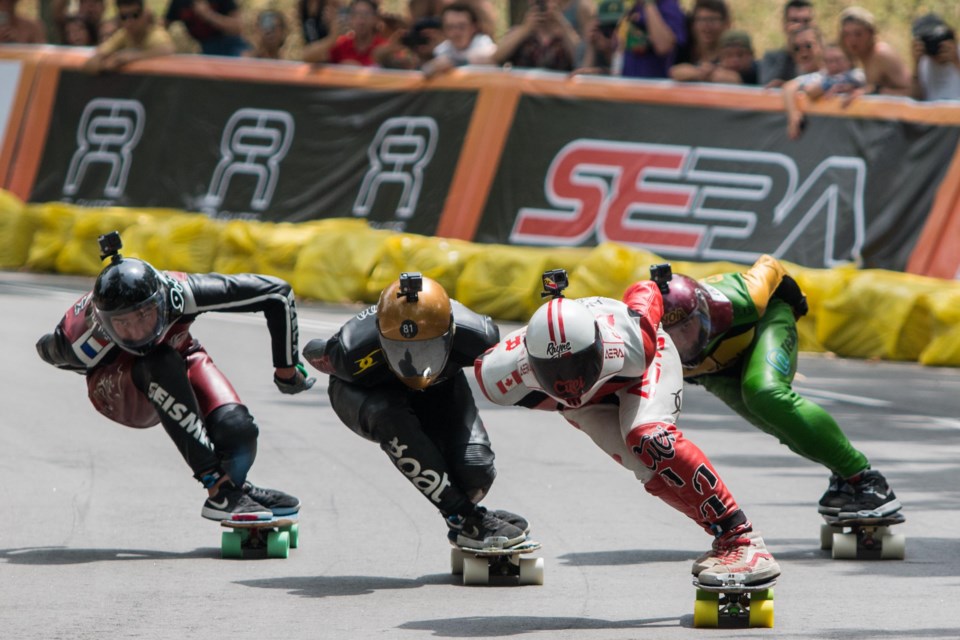 Hanna, a member of Pender Harbour's longboarding group Team Irene, has been competing in several international events for the first time this season, in a push to place himself among the world's best. So far, the plan is working out. Midway through the 2019 season, Hanna has already found himself second in the International Downhill Federation (IDF) world rankings.
In June, Hanna clinched back-to-back IDF races, first at Gravity Fest in New York State and then at the World Cup event, Killington, in Vermont. In May, he won Attack of Danger Bay, a Pender Harbour race and one of the longest-running longboarding events in the world.
With the World Roller Games win pocketed, Hanna is headed to the hills of Le Marche, Italy, where he will compete in another IDF World Qualifying Series event from July 10 to 13.