Long-known for its natural beauty and laid-back retro charm, the Sunshine Coast is experiencing something of a mini economic boom, as more and more entrepreneurs and professionals from nearby Metro Vancouver trade their downtown office cubicles for a slower pace, artsy villages and quiet inlets.
Earlier this year, TELUS announced a $28 million infrastructure investment in the Sunshine Coast region, connecting more households and businesses in communities like Sechelt, Gibsons and Roberts Creek to its gigabit-enabled PureFibre network, Western Canada's largest fibre network.
Working from home, wherever that may be
The arrival of TELUS PureFibre to Sechelt and surrounding communities on the Sunshine Coast means a whole new group of people, including contractors, tech workers, media marketers and film industry professionals can set up shop in this beautiful part of the country, without sacrificing their professional ambitions.
Dean Fleten is a safety advisor with Vancouver Coastal Health (VCH), one of five health authorities in British Columbia. VCH oversees the entirety of Mainland Vancouver and the Sunshine Coast, and Fleten is responsible for protecting the health and safety of its coastal employees. When incidents occur, Fleten works with employees and their managers to ensure the highest safety standards are being met.
"It's a lot of ground to cover. Anyone who is familiar with the area, knows that it would be virtually impossible to travel to every location and still get the job done. Access to reliable connectivity is an essential tool, allowing me to engage with employees across the area, all from my home in Sechelt," says Fleten.
For Fleten, the arrival of TELUS PureFibre was beneficial in more than one way. Fleten used to live in North Vancouver where he looked after the Vancouver General Hospital. But his wife grew up on the Sunshine Coast, where her family still resides. Safe in the knowledge that Sechelt is one of 125 TELUS PureFibre communities, Fleten asked to be transferred to the Sunshine Coast, where he now lives with his wife and rescue dog, Pablo.
"Moving over here has improved our quality of life tremendously. We're closer to family. I get to spend more time with my dog. And we get to spend a lot more time out on the water. All while continuing to make a difference in my community," says Fleten.
Fleten and the work-from-home model he has adopted are far from being an isolated occurrence. According to Statistics Canada, more than 30% of those working in Gibsons, Sechelt and neighbouring communities either work at home or have no fixed workplace. The average for B.C. is just 19%.
A growing trend
It's all part of a growing trend across the country as young families flee congested cities in favour of more livable communities. Up until now, many Canadians were forced to abandon the towns they grew up in and loved, because so many top jobs were only available to big city dwellers. As a result, smaller communities – whole regions even – struggled to compete with the economic opportunity concentrated in large cities. But remote work, spurred by the global pandemic, has changed the equation.
"A growing number of urban workers have made the transition to rural communities either as a result of supportive work-from-home policies, a desire to achieve greater balance between vocation and recreation, or simply because they want more space to raise young families," says Colin Stansfield, executive director of the Sunshine Coast Regional Economic Development Organization (SCREDO).
"Access to reliable, high-speed fiber internet contributes to a thriving and attractive business climate and sets communities like Sechelt and the rest of the southern Sunshine Coast apart from other rural communities," says Stansfield.
TELUS' Sunshine Coast investment is part of its $13 billion investment in network infrastructure and operations across British Columbia through 2024. TELUS PureFibre first came to the Sunshine Coast in 2013 and was ready to withstand the additional demands of COVID-19, enabling residents to work with large files at home, even as their kids attended classes virtually or continued to connect with their friends online.
In an effort to keep pace with the changing landscape of work, SCREDO recently expanded its FUSE work hub network into Sechelt and nearby Pender Harbour. The hubs provide a 24/7 meeting space with lightning-fast internet and networking opportunities for people who work from home, live on the Coast part-time, or are in town for business or vacation.
"It's good for the tourism industry as well. I've heard frequently from visitors that having access to FUSE, with its reliable fibre connectivity that can easily accommodate more bandwidth-intensive activities like video conferencing, allows them to take extended out-of-office vacations, spending time with family enjoying the best of what the Coast has to offer while still staying connected to work and community obligations," says Stansfield.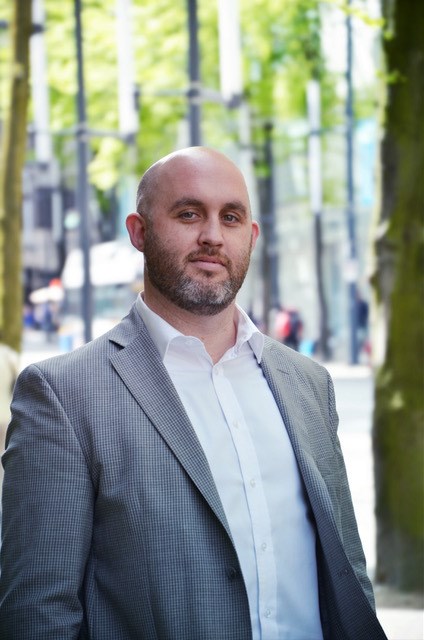 A transformative impact on communities
The arrival of new families in communities like Sechelt is bringing new energy to the Sunshine Coast.
"It's great to see so many fresh faces and new young families in the community. They come here for the quality of life and sense of community, and many stay thanks to the assurance of reliable, modern connectivity," says Darnelda Siegers, mayor of Sechelt, in response to the key role network connectivity is playing in the economic development of her town.
"Many of our local businesses have been able to branch out, expand sales online and more new businesses are starting up locally. People want to live somewhere they feel connected to, but up until now, places like Sechelt were too isolated for many business owners and young professionals who had to commute to work in the city every day," she says.
TELUS wireless networks continue to meet and exceed the demands for reliable and fast connectivity across the Sunshine Coast region, further supporting the province throughout the COVID-19 pandemic and eventual economic recovery.