As locals, we know better than anyone how amazing the Sunshine Coast is. A haven of natural beauty with a vibrant culture, it's no wonder people from all corners of the globe want to spend a few days of outdoor bliss here.
With miles of stunning beaches, chilled-out coastal communities, towering mountain peaks, and spectacular scenery at every turn, we want to ensure this place retains its natural splendour. The dedicated team at Sunshine Coast Tourism is committed to a vision of sustainable tourism that aligns with the deeply held values of locals while sharing our stories, favourite places, and coastal hospitality with those who dream of visiting. To succeed, we need the help of proactive residents like yourself to Share the Shine!
This summer, you'll see the Sunshine Coast Tourism team at various community events like Powell River's Blackberry Festival, Sechelt's Show n' Shine and other local events, handing out refreshing lemonade and fun swag. It's the team's way of saying thanks for Sharing the Shine with guests, and it's an enjoyable opportunity for us to interact with and share what a healthy tourism industry brings to local communities.
Widespread appeal with a local feel
The benefits of tourism in the area are numerous and important, including more than $200M in direct and indirect spending at local businesses on the Sunshine Coast and jobs (the tourism industry is the #1 employer on the Sunshine Coast), infrastructure development like the popular Sunshine Coast Trail, and revenue-generating and community-building events such as the Sunshine Coast Art Crawl.
But it's also about more than that: it's about building awareness and education of Indigenous culture and heritage, celebrating our passion for the outdoors and the arts, preserving the area's natural beauty, and cultivating an environment that is welcoming for all.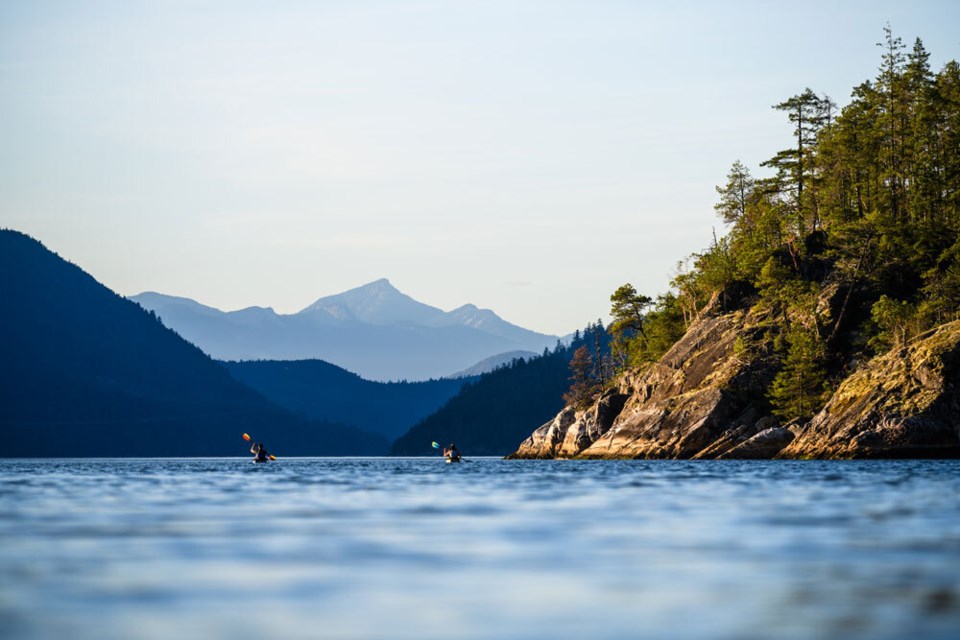 At its core, Sharing the Shine is about understanding and empathy. Locals can be open-minded with visitors who look forward all year to coming here. Sunshine Coast Tourism works to educate visitors before they even arrive about the values locals are passionate about — respect for everyone and every living thing, including the land and waters.
Conservation through collaboration
The goal is for visitors to feel humbled by their experiences — that such natural beauty even exists and leave with a stronger love for nature than ever before. It wants visitors to care — to be curious, and feel comfortable learning about the Sunshine Coast by engaging with locals and businesses in a respectful manner. Finally, the organization wants visitors to know they can help promote the wellness of the region by being ecologically, culturally, and socially mindful and engaging in sustainable practices. Working with visitors, Sunshine Coast Tourism believes the tourism industry can benefit everyone — wholly and completely.
The road ahead is paved with collaboration and to be navigated together, holding a shared vision of a sustainable and welcoming Sunshine Coast. Sunshine Coast Tourism continues to learn, listen, and evolve in stride with our community. Your voice matters in this journey; your actions can make a positive difference by making others feel accepted. The Sunshine Coast experience is one we all create, safeguard, and cherish. Let's all get excited to Share the Shine through unity, respect, and conscious growth.