Member of Parliament Pam Goldsmith-Jones said she accepts her government's decision to grant environmental approval to the Woodfibre LNG project, but will be "doubling my resolve" to ensure the proponent meets all 122 conditions.
"If this goes ahead, it's going to have to meet extremely high standards," Goldsmith-Jones, MP for West Vancouver-Sunshine Coast-Sea to Sky Country, said Wednesday from Ottawa.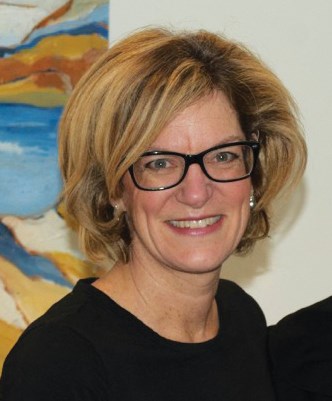 Environment and Climate Change Minister Catherine McKenna announced approval of the $1.6-billion project last Friday, March 18, saying it "is not likely to cause significant adverse environmental impacts."
Federal environmental approval was the last major hurdle for the project after the B.C. government and Squamish First Nation approved it last fall, despite strong public opposition and objections from local governments around Howe Sound.
McKenna said the environmental assessment conducted by the province in consultation with federal departments was "thorough, science-based" and "considered public and Indigenous input and views."
The assessment process "benefited from scientific and technical expertise, Indigenous traditional knowledge and constructive feedback that helped to inform my decision," McKenna said.
The company now has to obtain permits and regulatory authorizations from Fisheries and Oceans Canada and Transport Canada, and will have to meet legally binding conditions, including mitigation measures and follow-up requirements, for the life of the project.
Defending the decision, Goldsmith-Jones said the Liberals "inherited a broken system" from the Harper government and developed an interim process for dealing with proponents who had followed the environmental assessment process of the day.
"The federal government has a role to play and that's why there's 122 conditions attached," she said.
"These conditions become very important. Additional legislation that this government will introduce will be very important. We will be holding the proponent accountable – and not just after the fact: I mean getting all the permits and licensing, so it's going to be challenging."
The proponent will also have to comply with about two dozen conditions set by Squamish Nation, which announced in January that the economic benefits for the band from Woodfibre LNG would include a 10 per cent stake in the project. Other benefits for the band include revenue sharing, real estate opportunities, employment, training and contracting.
Goldsmith-Jones acknowledged that Squamish Nation's role as both an approving authority and stakeholder in the project "changes things" and is "probably an indication of what future projects in B.C. will look like," with First Nations moving into an equity position.
"That's all the more reason the federal environmental process must be independent and must be seen as independent," she said.
Protecting Howe Sound's ecological health and fish habitat and developing a world-class marine safety plan are "paramount" priorities, she added, saying she would be working closely with McKenna, Fisheries Minister Hunter Tootoo and Transport Minister Marc Garneau to safeguard those interests.
"This is a major issue for British Columbia provincially, and federally our community has to stand up for what it believes in, and I want to say to the community that's what I'm doing every day."
In a statement released March 19, the directors of opposition group My Sea to Sky said they were "appalled" by Ottawa's decision, calling it a snub to the 3,000-plus people who objected during the public comment periods, almost 9,000 people who signed a petition against the project and more than 800 people who spoke against it at three recent town hall meetings hosted by Goldsmith-Jones.
"Our trust in the ability and desire of government institutions to safeguard our environment is severely shaken," the group said. "We will continue to oppose this ill-advised project."
Woodfibre LNG is described as a "modestly-sized" liquefied natural gas facility and is proposed for the former Woodfibre pulp mill site, located about seven kilometres southwest of Squamish.
Goldsmith-Jones, meanwhile, will be back on the Sunshine Coast on Friday, April 1 for a drop-in with constituents. It will be at Blue Ocean Golf Club in Sechelt from 3:30 p.m. to 5:30 p.m. with formal comments from Goldsmith-Jones at 4 p.m.