While 2022 brought the much-anticipated "Avatar" sequel and superhero fare like "The Batman," a new "Doctor Strange" film, and the fan favorite "Black Panther: Wakanda Forever," 2023 boasts similar soon-to-be blockbusters. Stacker researched hotly slated 2023 movies and highlighted 50 across genres and countries that are worth the anticipation.
You'll find the latest Ant-Man, Mission: Impossible, and Spider-Verse films, as well as new entries in the Indiana Jones, Magic Mike, and Creed franchises. Timothée Chalamet stars in a new adaptation of Willy Wonka and reprises his role in the sequel to 2021's sci-fi hit "Dune," also starring Zendaya, who will appear in an upcoming tennis rom-com this year. Moreover, actors like Jonathan Majors, Joaquin Phoenix, Austin Butler, Julianne Moore, Margot Robbie, and others star in more than one notable 2023 film.
Greta Gerwig directs Robbie in the much-hyped "Barbie," while Emerald Fennell, Rose Glass, and Kelly Fremon Craig are also helming anticipated films, along with Marielle Heller, who's adapting the celebrated 2021 novel "Nightbitch," about a woman (Amy Adams) who might be transforming into a dog.
Storied directors Martin Scorsese, Francis Ford Coppola, and Hayao Miyazaki each have films forthcoming in the new year, with Michael B. Jordan also set to make a directorial debut.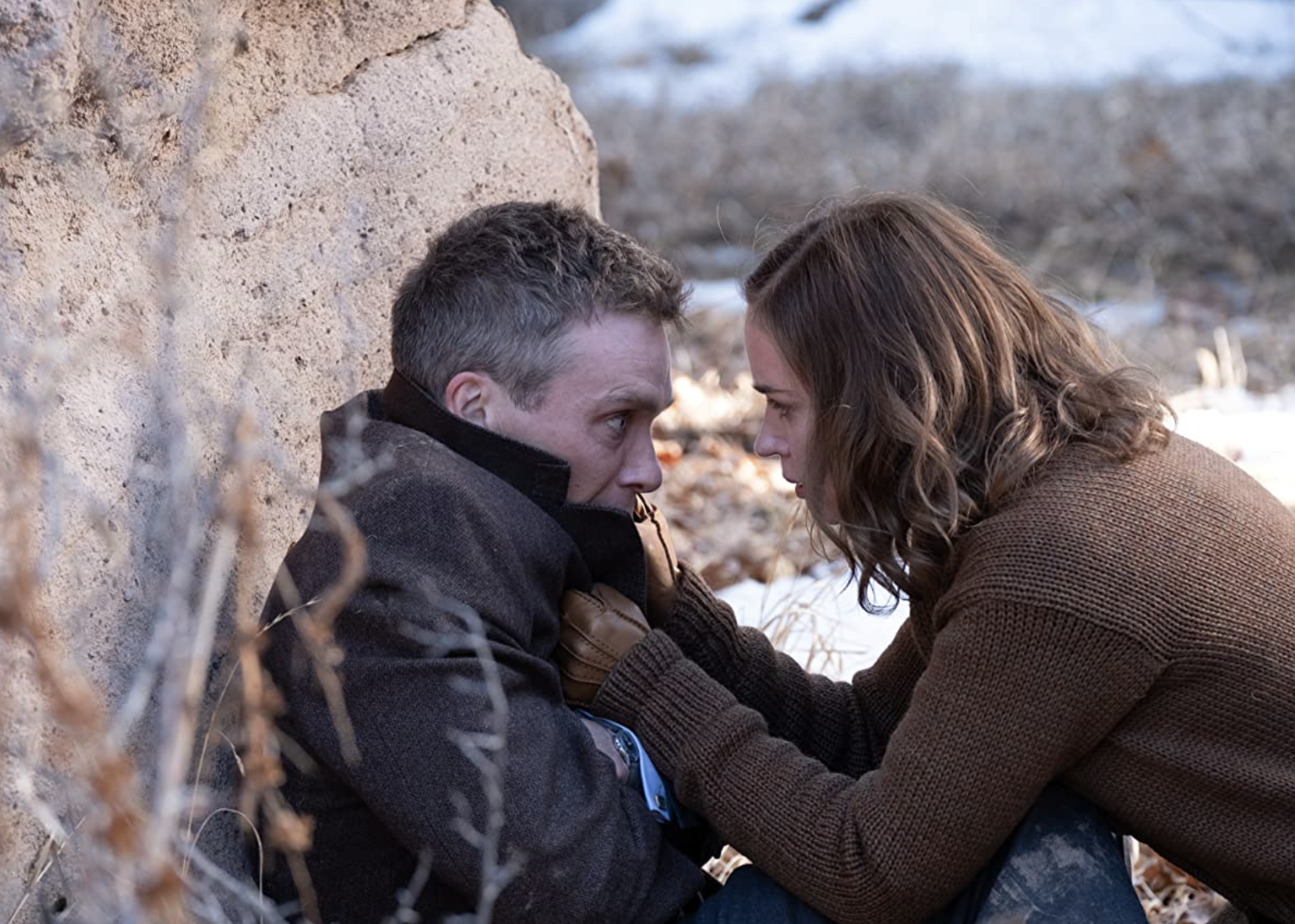 Oppenheimer
Christopher Nolan ("Memento," "Interstellar") writes and directs this biopic about the man who spearheaded the invention of nuclear weapons, including those that would eventually kill more than 200,000 civilians in Hiroshima and Nagasaki in 1945. The movie adapts the Pulitzer Prize-winning biography "American Prometheus" and stars Cillian Murphy in the title role. Emily Blunt, Robert Downey Jr., Matt Damon, Florence Pugh, and Josh Hartnett round out the ensemble cast.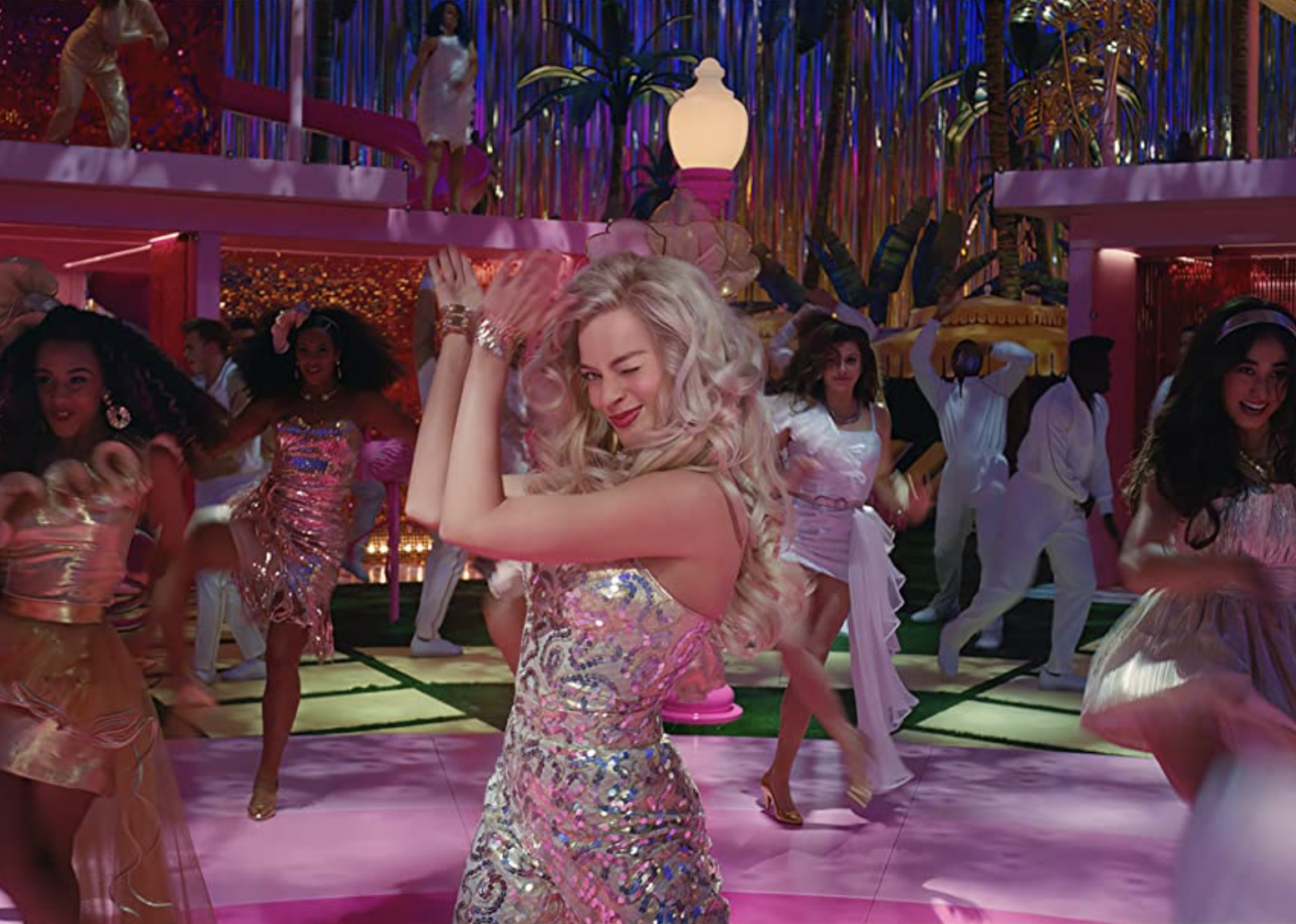 Barbie
Greta Gerwig directs and co-writes alongside Noah Baumbach this comedy about the titular Mattel toy. Margot Robbie plays the famous fashionista who gets exiled from her own land and begins adventures in the human world. Ryan Gosling plays Ken, with Will Ferrell, Kate McKinnon, America Ferrera, and Rhea Perlman in the supporting cast.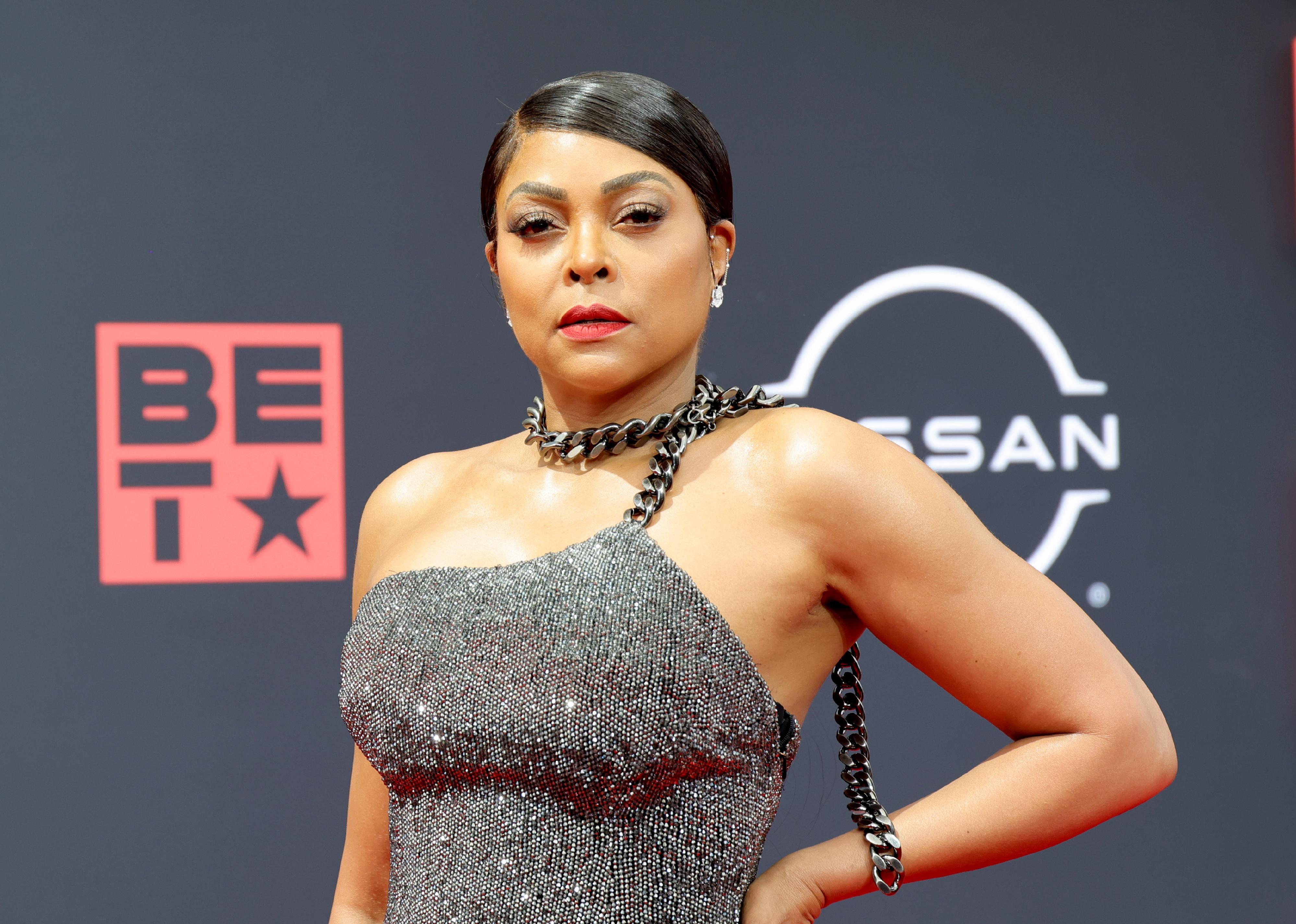 The Colour Purple
Steven Spielberg, who directed the 11-time Oscar-nominated 1985 adaptation of Alice Walker's award-winning novel, produces the second version, adapted from the stage musical about Celie, a young woman coming of age in the South during the early 1900s. Blitz Bazawule directs Fantasia in the lead role, with H.E.R., Halle Bailey, Ciara, Taraji P. Henson, David Alan Grier, and Louis Gossett Jr. also on board.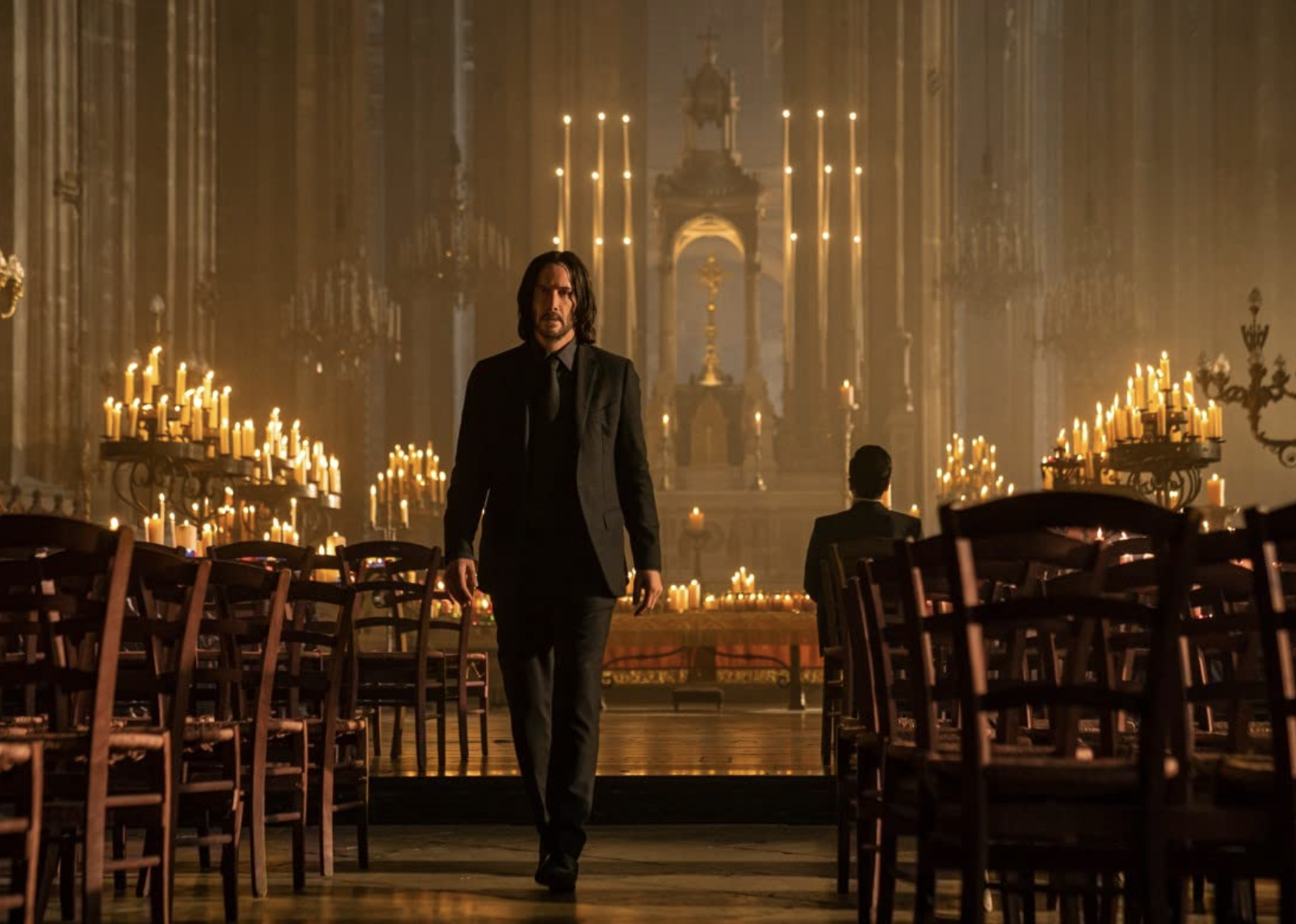 John Wick: Chapter 4
Keanu Reeves returns as the intrepid assassin John Wick in the fourth installment of the popular series about a killer with whom you can empathize. In this installment, directed by Chad Stahelski, Wick faces betrayal from frenemies in the action caper that also stars Laurence Fishburne, Ian McShane, Clancy Brown, and Donnie Yen.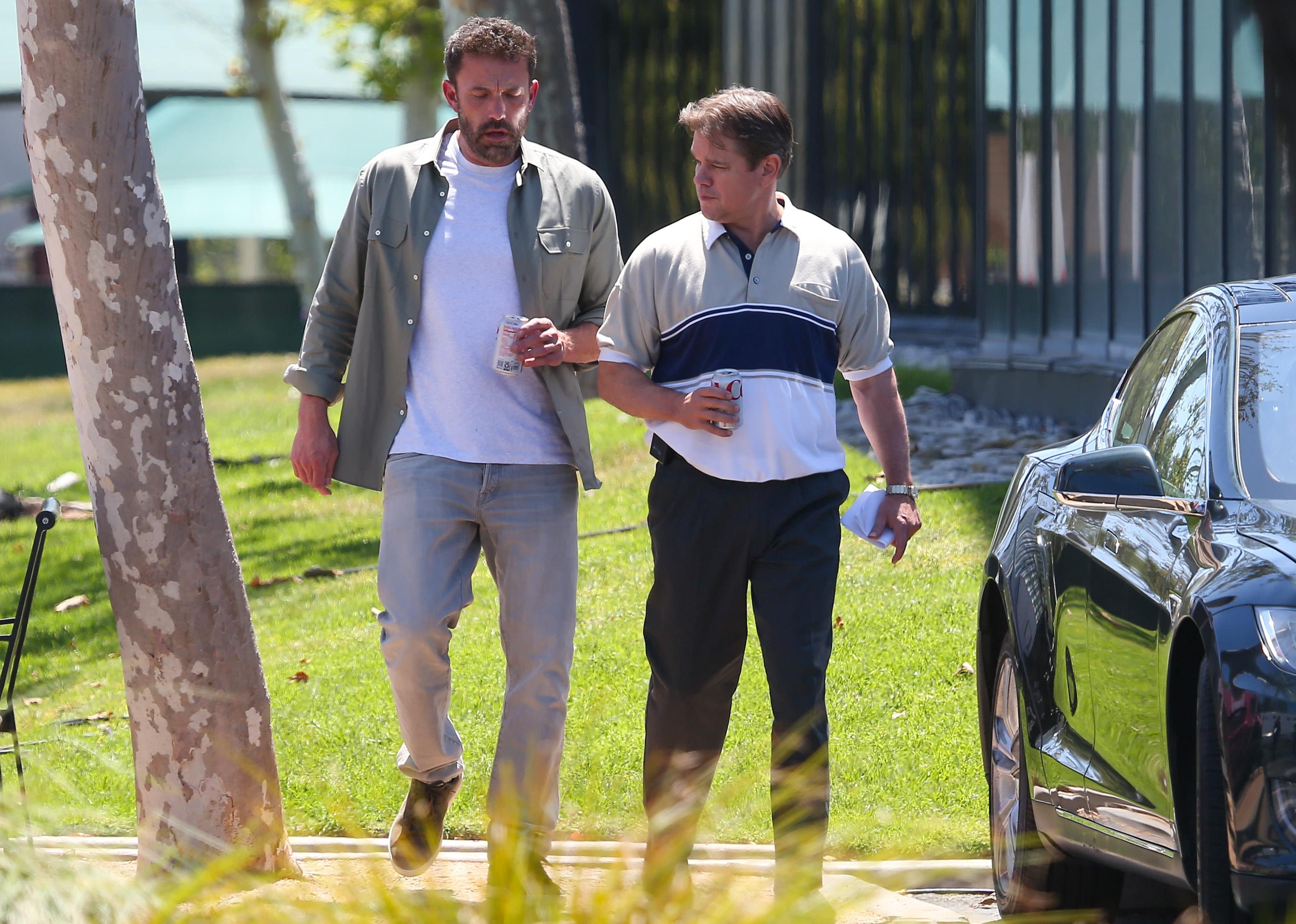 Air Jordan
Ben Affleck directs and stars in the story of the Nike sales exec (Matt Damon, who also co-writes) who landed the endorsement deal with basketball legend Michael Jordan. Viola Davis stars as the famous athlete's mom, with Julius Tennon as his dad. Jason Bateman, Chris Messina, Chris Tucker, and Marlon Wayans also star in the film.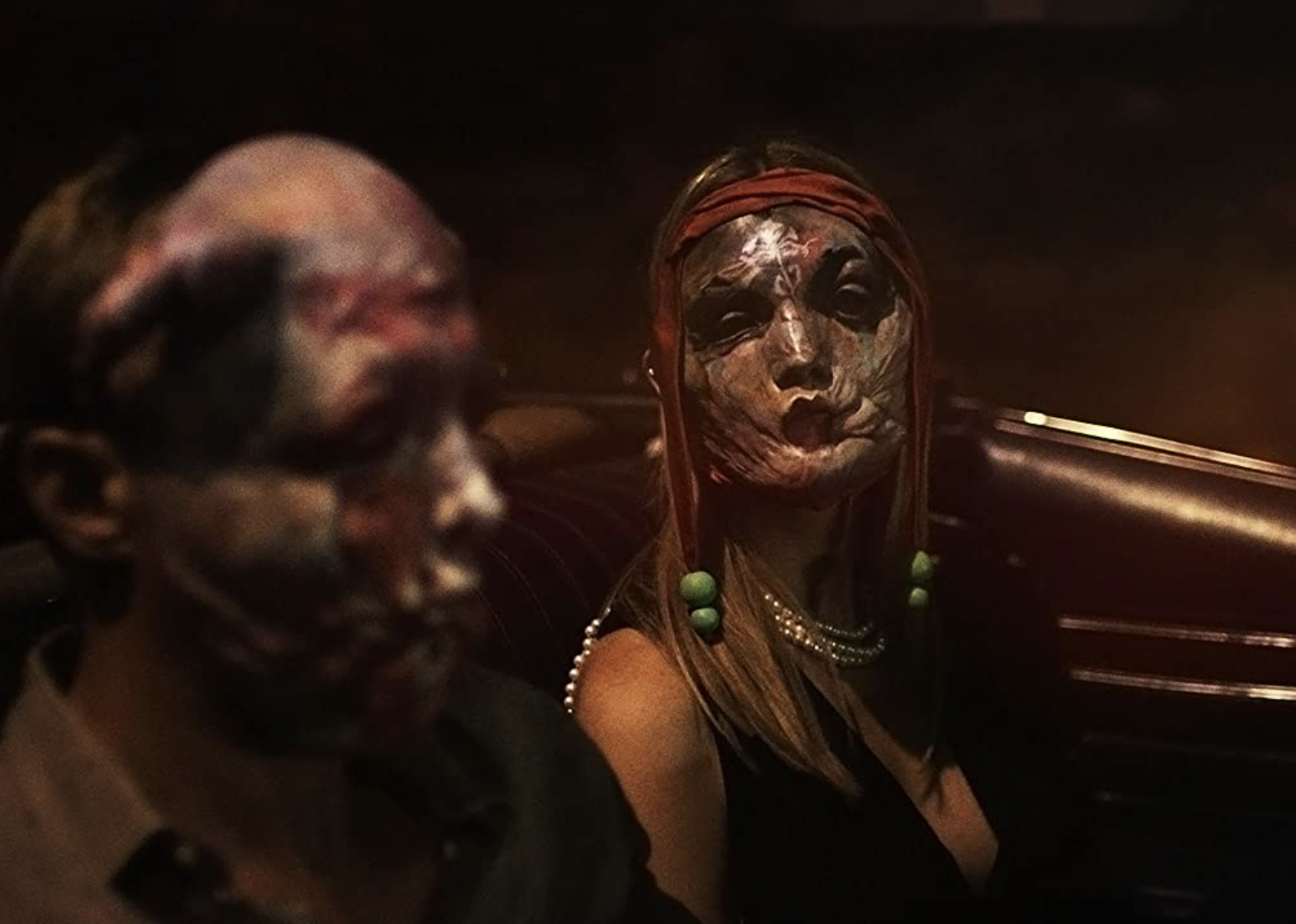 Infinity Pool
Body horror maestro David Cronenberg's son, Brandon Cronenberg, directs this thriller set on an island resort. Alexander Skarsgård stars with Cleopatra Coleman and Mia Goth (of the recent "Pearl" and "X"). The plot concerns a wealthy, vacationing couple who find themselves embroiled in freaky mayhem after an accident.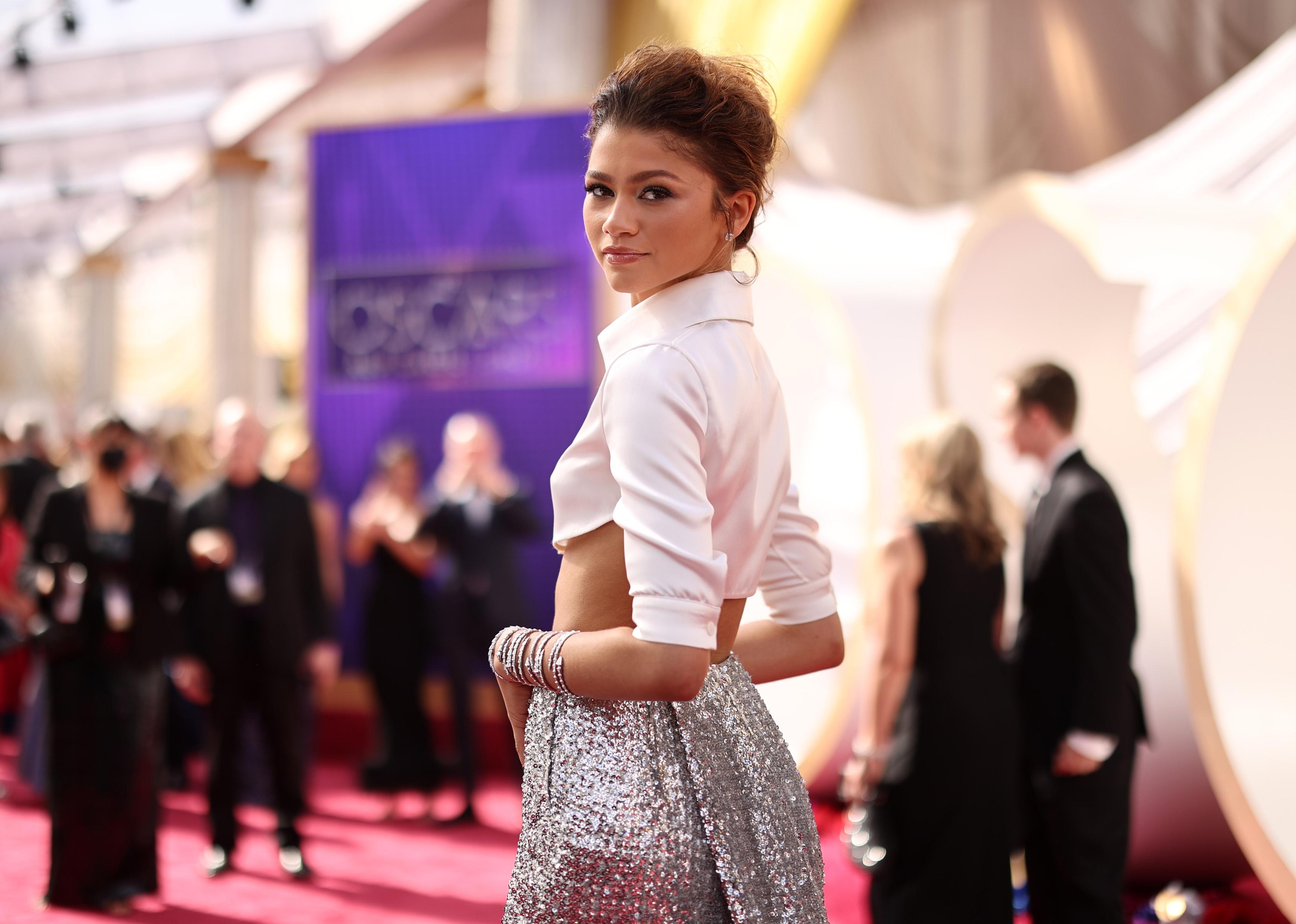 Challengers
Zendaya ("Euphoria," "Dune") plays a tennis coach looking to inspire her Grand Slam-winning husband (Mike Faist) to bounce out of a slump. In this rom-com, directed by Luca Guadagnino, the coach finds her husband facing off with her ex-boyfriend, played by Josh O'Connor.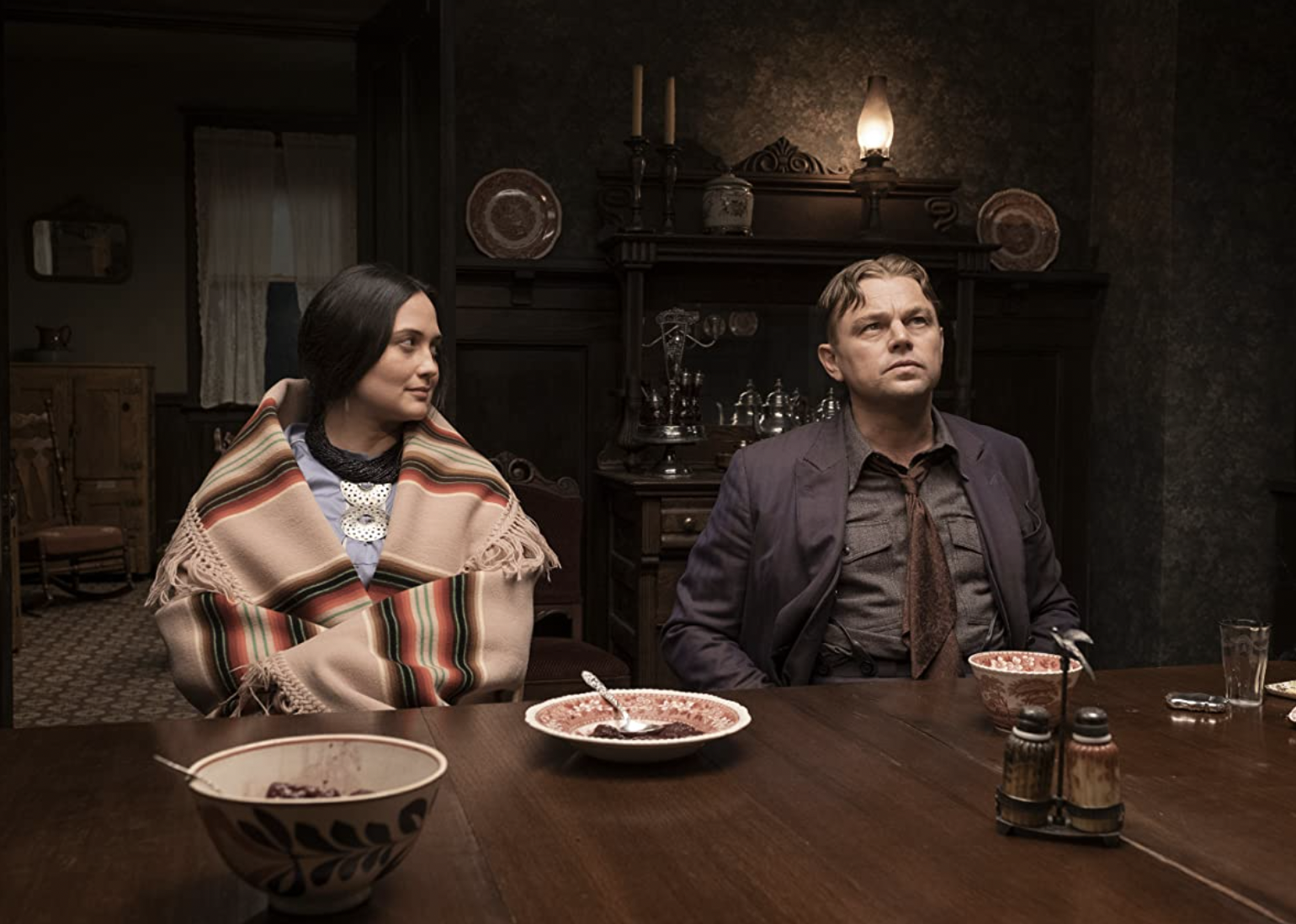 Killers of the Flower Moon
Jesse Plemons, Leonardo DiCaprio, and Robert De Niro star in this period Western directed by Martin Scorsese and adapted from David Grann's true crime book of the same name. The story follows the murders of members of the Osage Nation after oil was discovered on their land, but the story centers on the federal investigators who brought their killers to justice. Brendan Fraser, John Lithgow, and Tantoo Cardinal also star.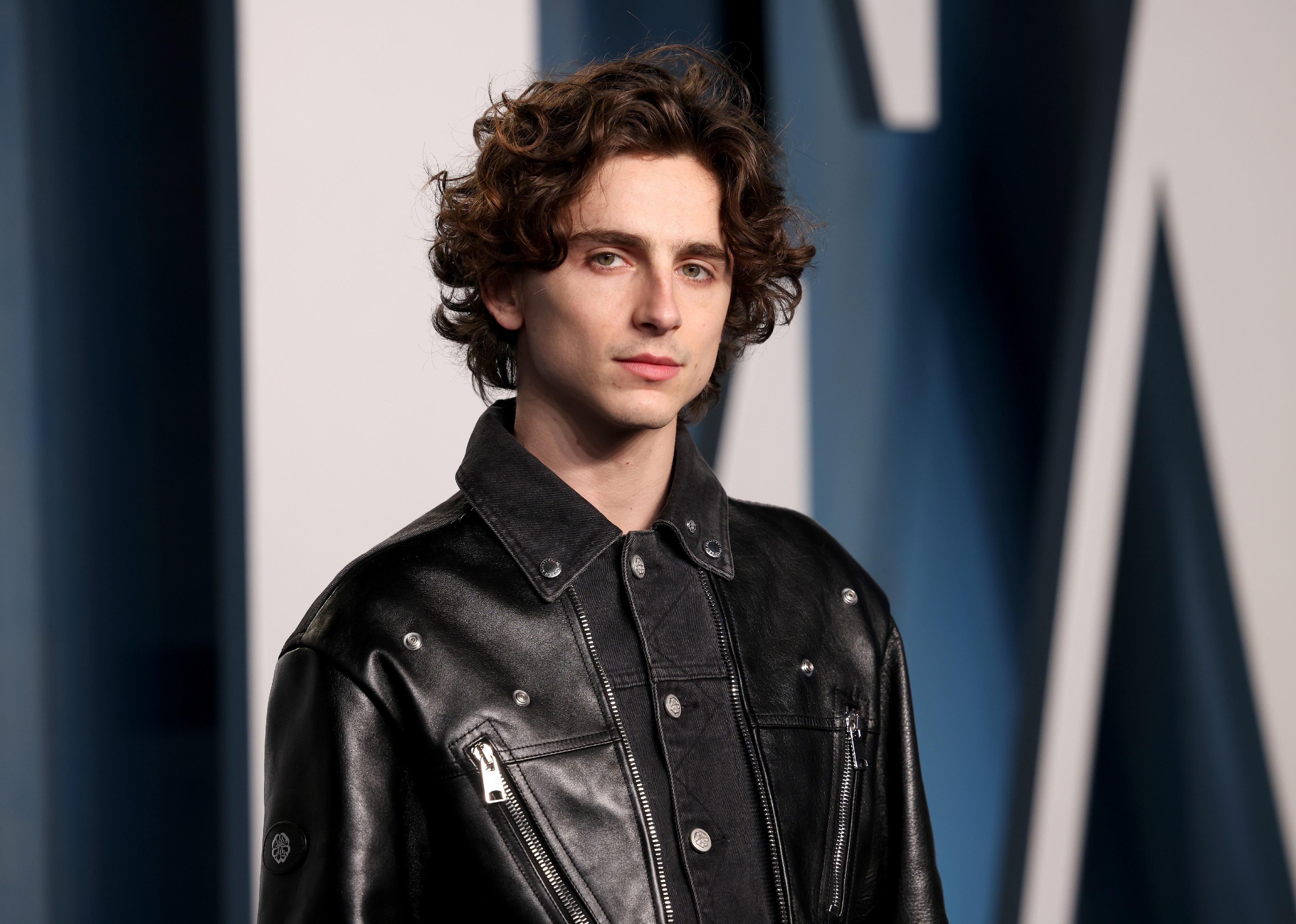 Dune: Part Two
Timothée Chalamet and Zendaya return in the sequel to the space epic directed again by Denis Villeneuve and adapted from the 1965 novel by Frank Herbert. Villeneuve's first installment, "Dune," was acclaimed for its stunning visual design capturing a futuristic desert planet, and "Part Two" brings back the same production team. Most of the original cast returns including Dave Bautista and Javier Bardem, with Florence Pugh and Austin Butler joining as new characters.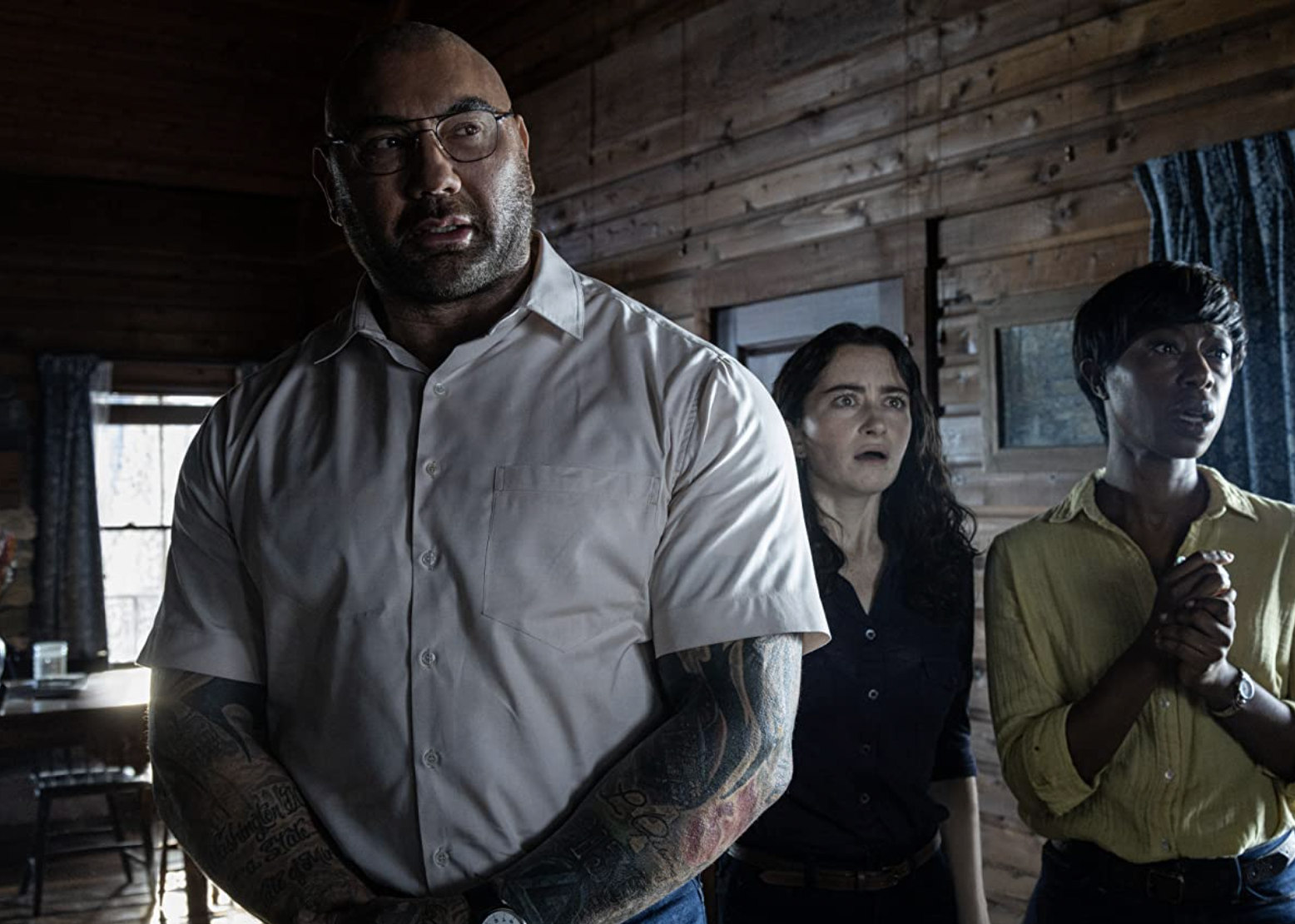 Knock at the Cabin
M. Night Shyamalan reappears with another thriller, this time an adaptation of a novel by Paul G. Tremblay. Set around the threat of an apocalypse, the story centers on a family taken hostage in a rural cabin. Shyamalan rewrote the initial script for this horror film starring Dave Bautista, Jonathan Groff, and Rupert Grint.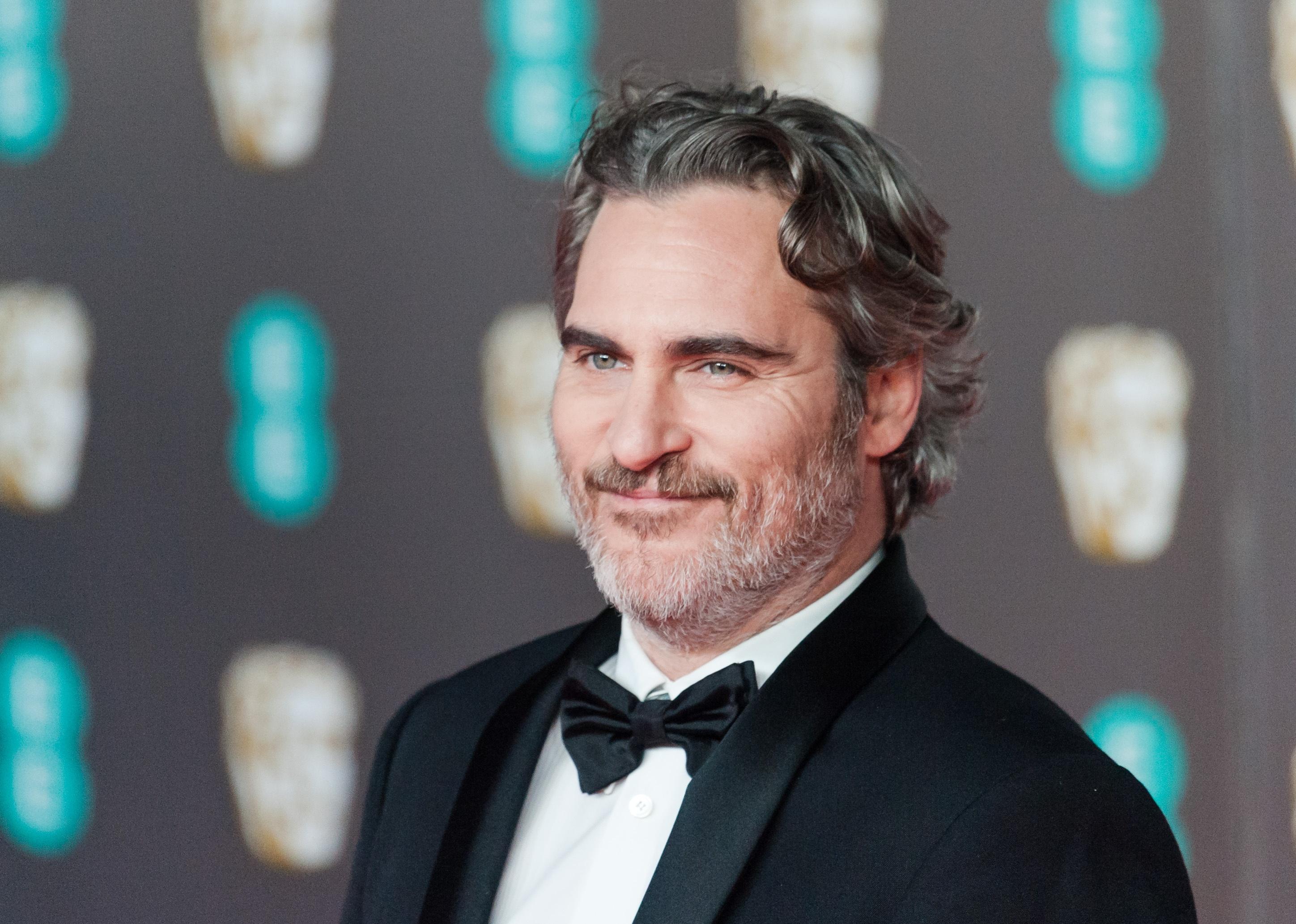 Napoleon
Joaquin Phoenix plays Napoleon Bonaparte, the notorious French general, in this sprawling epic directed by Ridley Scott. Vanessa Kirby stars as Empress Josephine, and the movie reportedly centers on her intense love affair and marriage to the ruthless leader.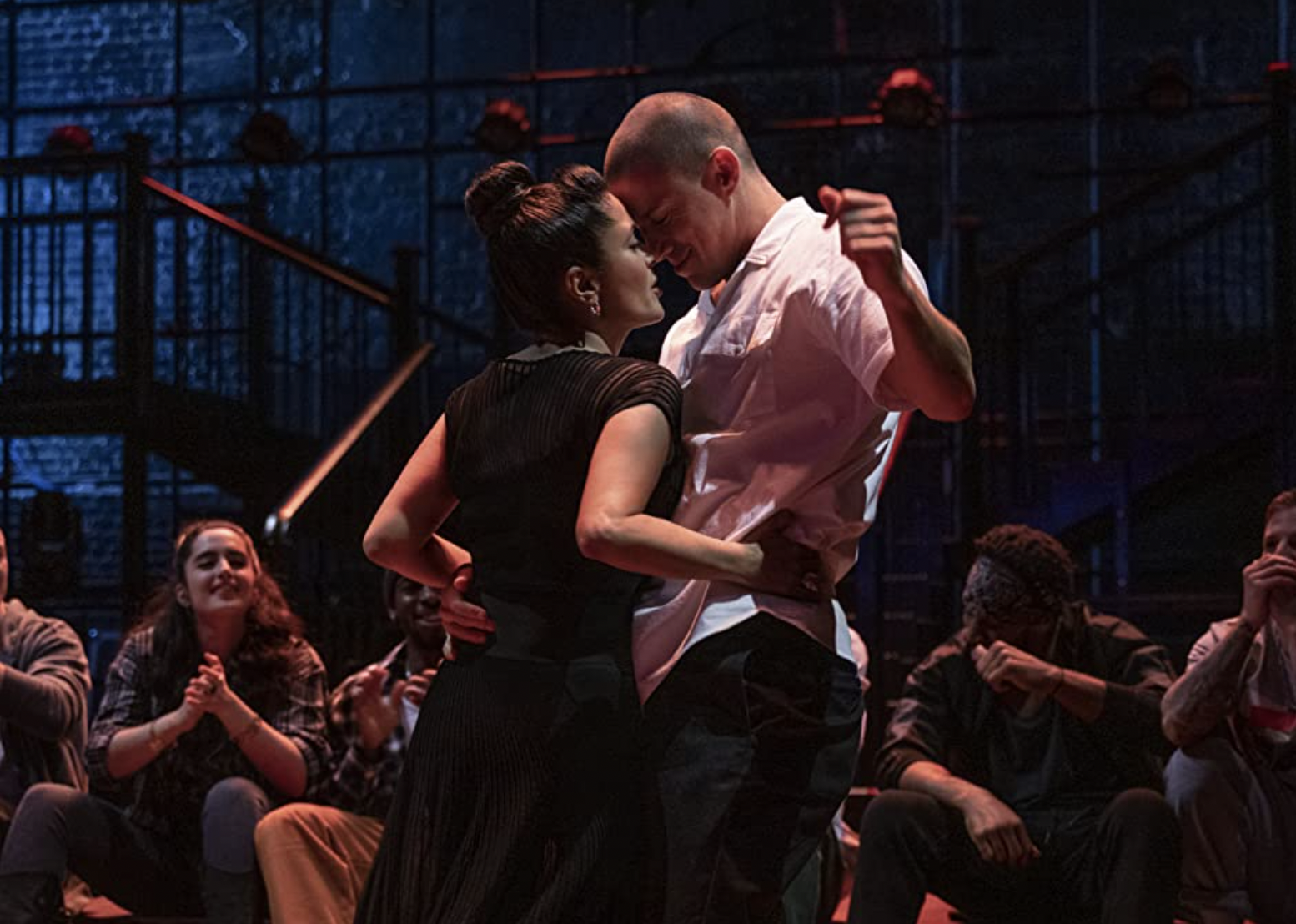 Magic Mike's Last Dance
Steven Soderbergh returns to the Magic Mike series for the third installment after directing the first in 2012. Channing Tatum reprises his role as Mike, the exotic dancer who ends up in London again leading a group of dancers. The cast includes Salma Hayek, along with Matthew McConaughey and Alex Pettyfer, who both starred in the first film.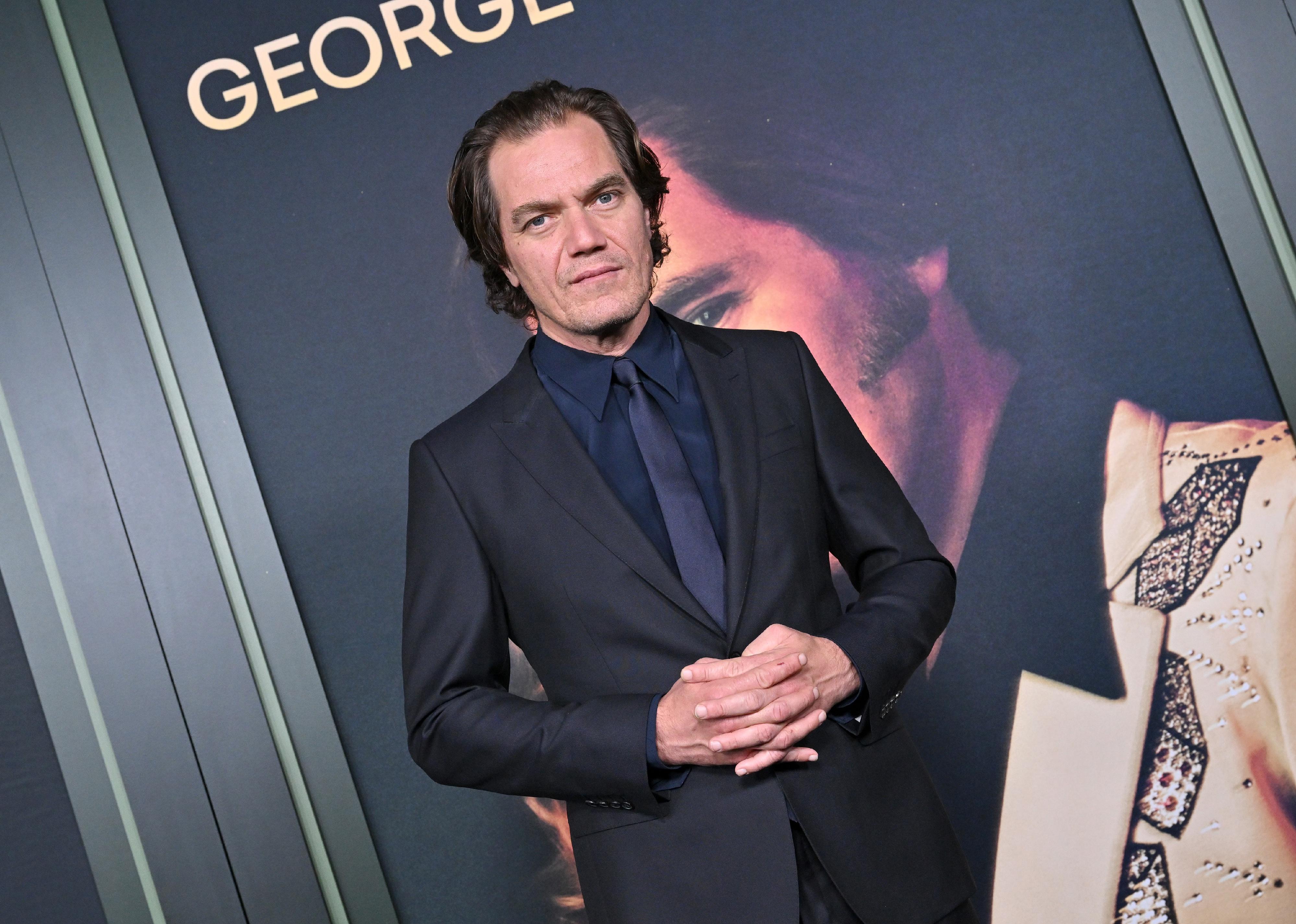 The Bikeriders
Michael Shannon appears in each of writer-director Jeff Nichols' films, including "Midnight Special" and "Loving" in 2016. Nichols' fifth film follows a motorcycle gang in the 1960s. The cast includes Tom Hardy, Austin Butler, Jodie Comer, and Norman Reedus.
Hitman
Richard Linklater directs this true story caper filmed in New Orleans about a cop who poses as a hitman for hire. Glen Powell plays the undercover police officer who becomes embroiled with an abused woman (Adria Arjona).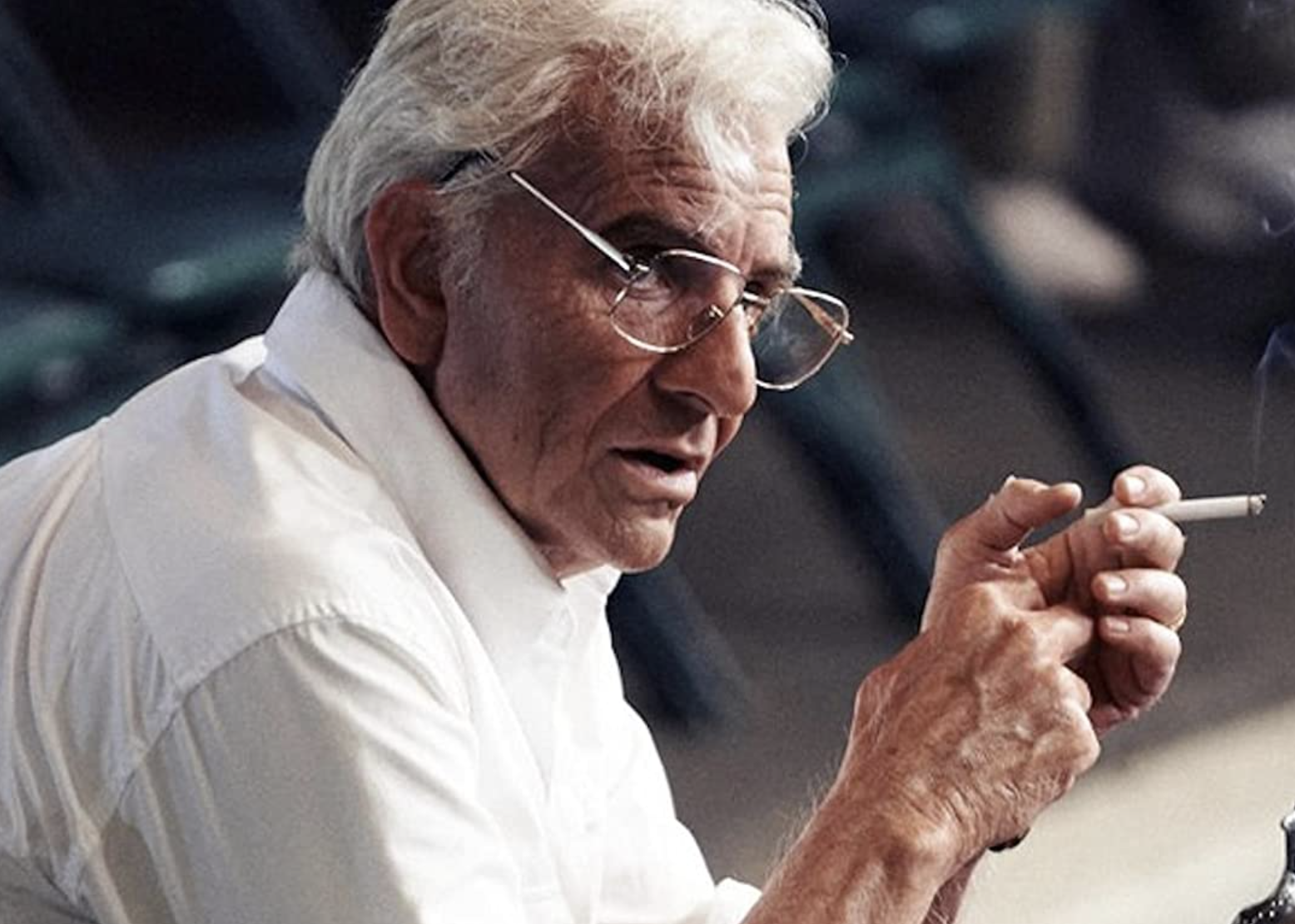 Maestro
Bradley Cooper co-wrote, directed, and also starred in this upcoming drama, a biopic about the iconic American composer Leonard Bernstein. Cooper plays Bernstein, who composed the music for "West Side Story" and several other play and movie scores, as well as multiple symphonies across his career. Steven Spielberg and Martin Scorsese produce with Carey Mulligan as Felicia Montealegre, Bernstein's wife.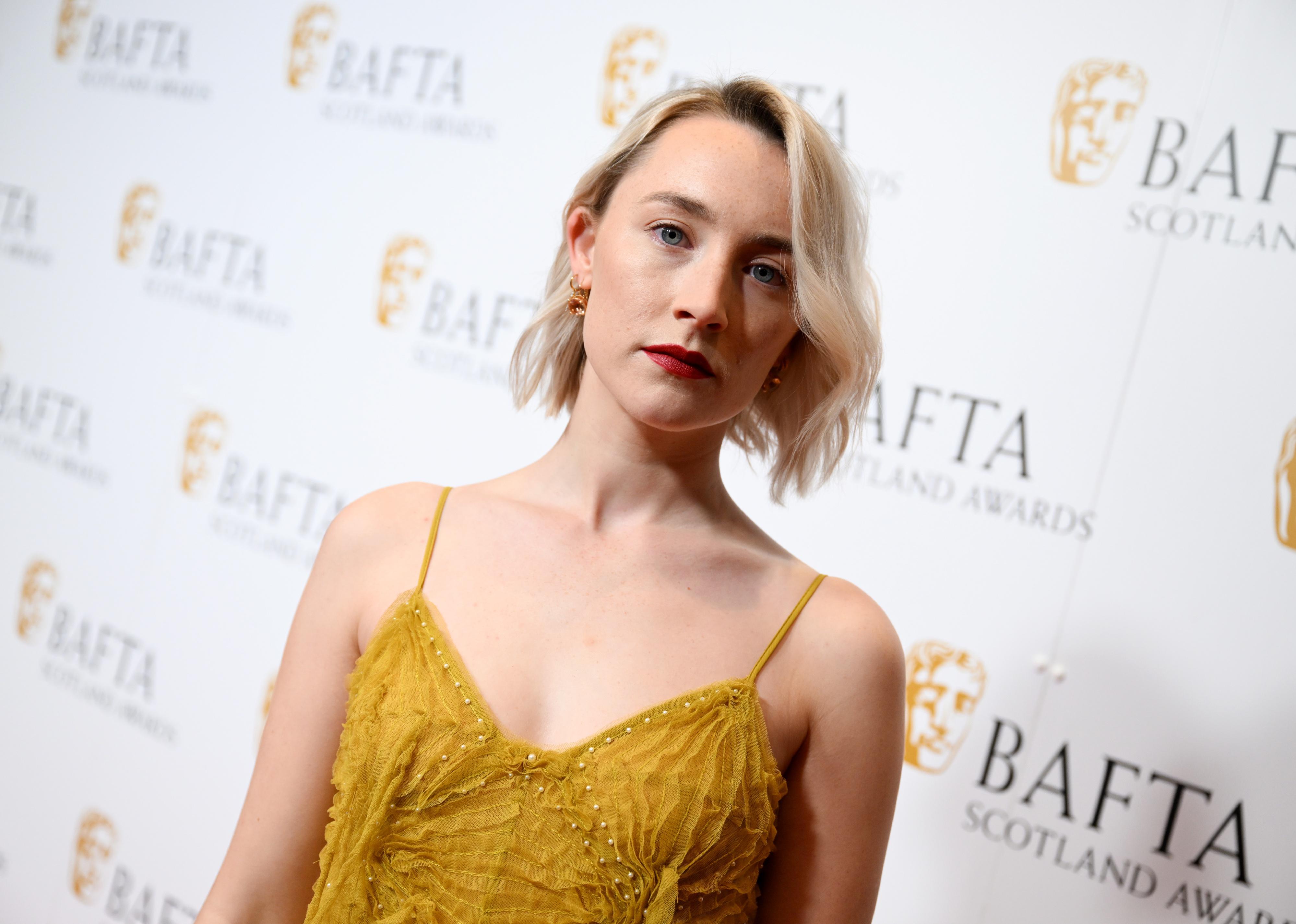 Blitz
"Blitz" depicts the World War II bombing of London, known as the Blitzkrieg. Oscar-winning director Steve McQueen ("Hunger," "12 Years a Slave") writes, directs, and produces the historical drama. Saoirse Ronan leads the cast which also includes Harris Dickinson and Stephen Graham.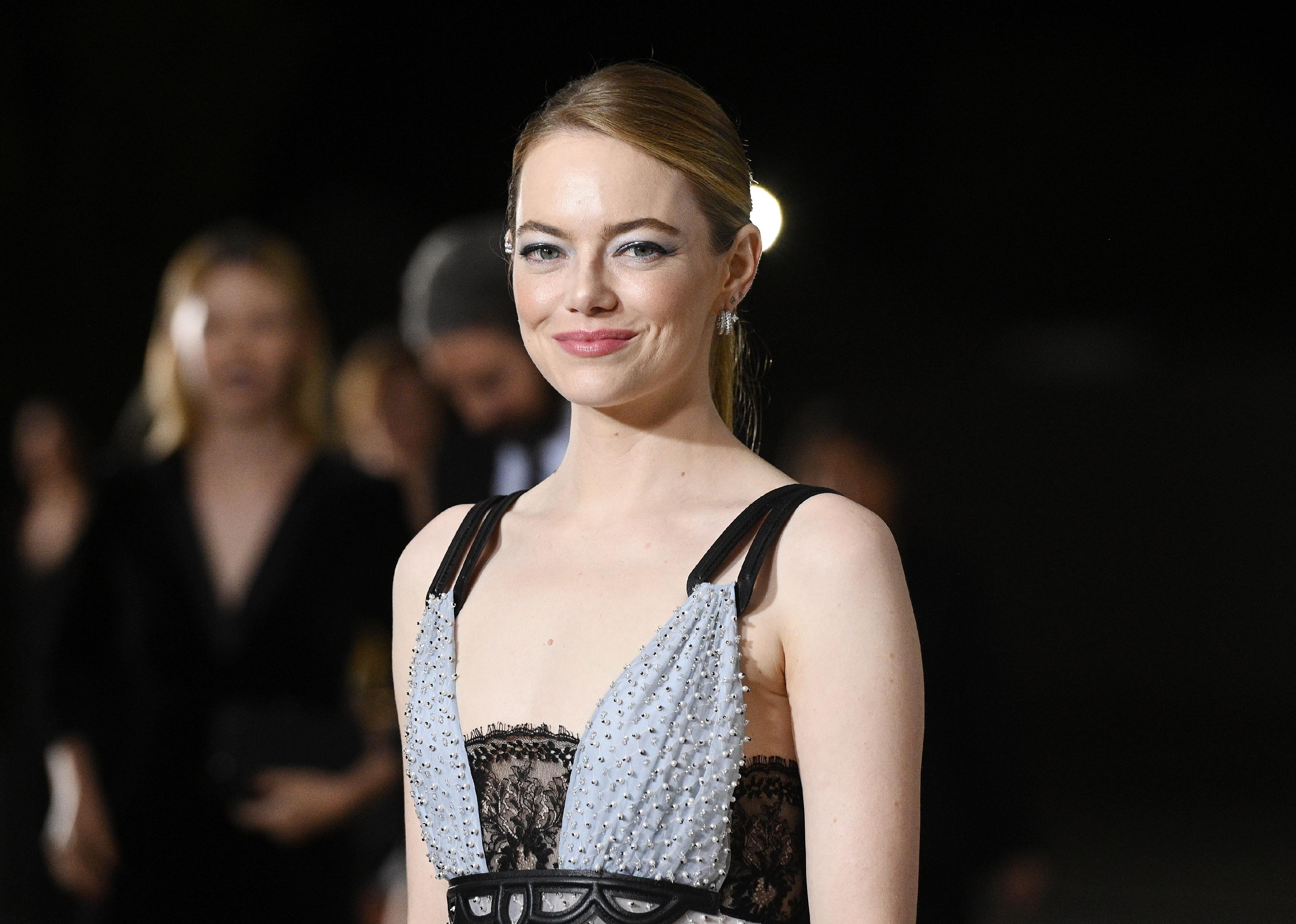 Poor Things
Yorgos Lanthimos directs and produces this adaptation of Alasdair Gray's 1992 novel "Poor Things." The premise follows an abused woman's ploy to replace her brain with her unborn child's. The cast brings together a frequent collaborator with Lanthimos, Emma Stone, along with Willem Dafoe, Mark Ruffalo, and Margaret Qualley.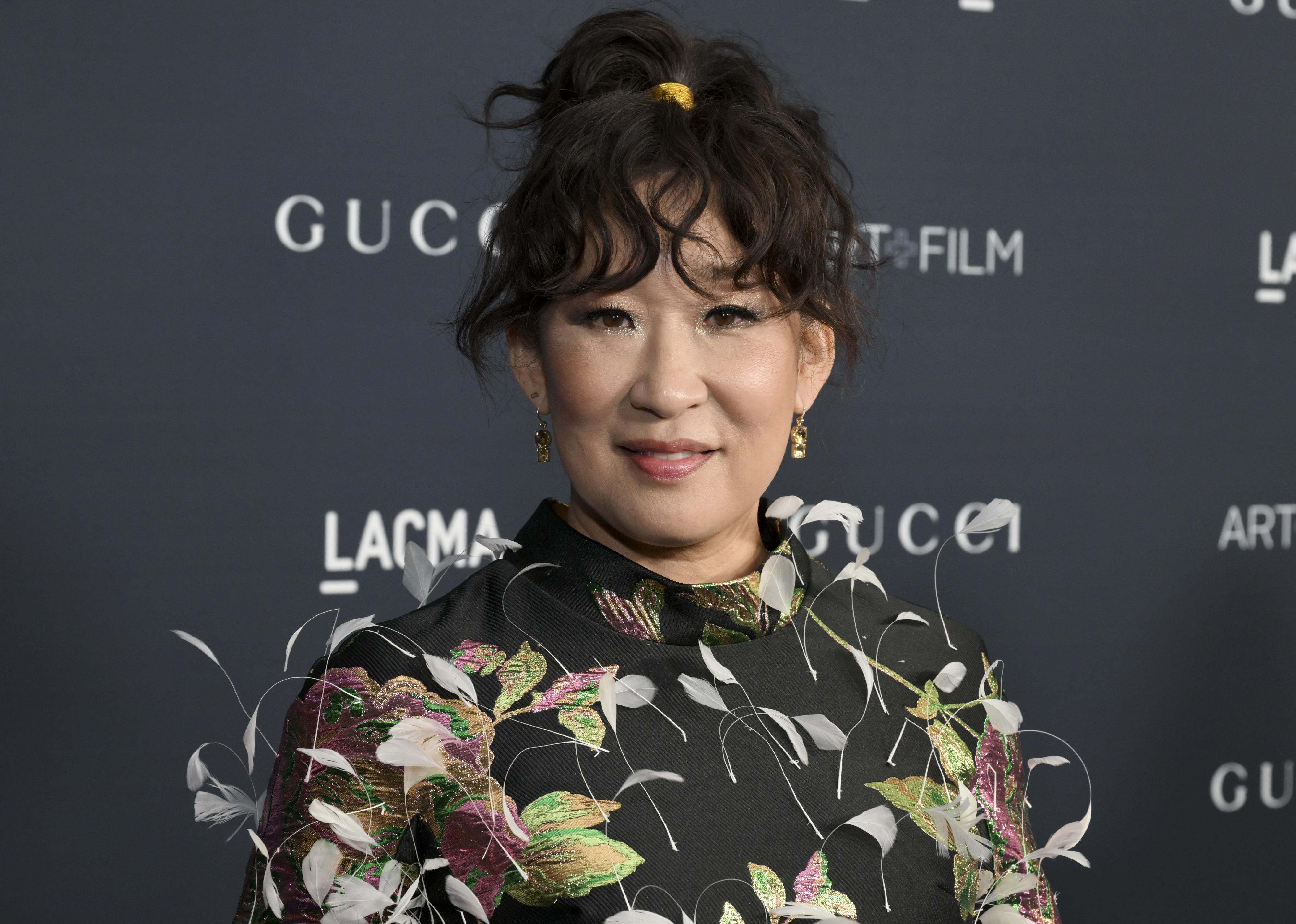 Stone Mattress
Julianne Moore plays a well-to-do retiree and widow who embarks on an arctic cruise where she meets a man she remembers from her past. Sandra Oh plays another woman onboard in this thriller drama adapted from a short story by Margaret Atwood, author of "The Handmaid's Tale." Lynne Ramsay ("You Were Never Really Here," "We Need to Talk About Kevin") directs.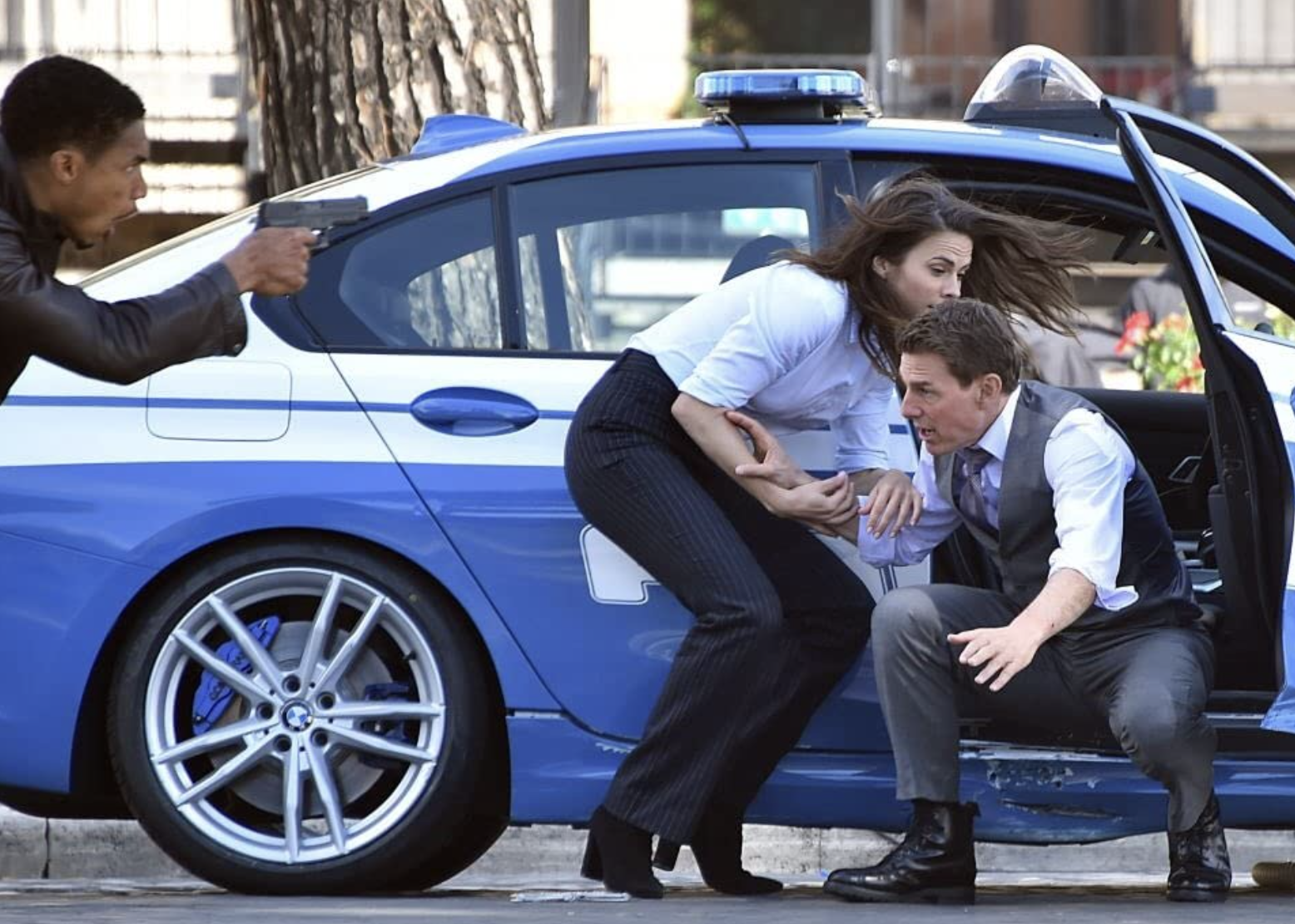 Mission: Impossible – Dead Reckoning: Part One
The seventh film in the Mission: Impossible franchise continues the story from 2018's "Fallout," also directed by Christopher McQuarrie. "Dead Reckoning: Part One" features star Tom Cruise as super spy Ethan Hunt, with Ving Rhames, Simon Pegg, Hayley Atwell, and Esai Morales rounding out the supporting cast. "Dead Reckoning: Part Two" is slated for release in 2024.
Asteroid City
Wes Anderson directs a script by Roman Coppola that features a huge ensemble cast of stars—one of the director's stylistic signatures. The film is set in the 1950s at a convention for space cadets, or astronomy enthusiasts, and features unexpected events. Some cast members include Scarlett Johansson, Tom Hanks, Tilda Swinton, Bryan Cranston, Ed Norton, Jeffrey Wright, and Margot Robbie.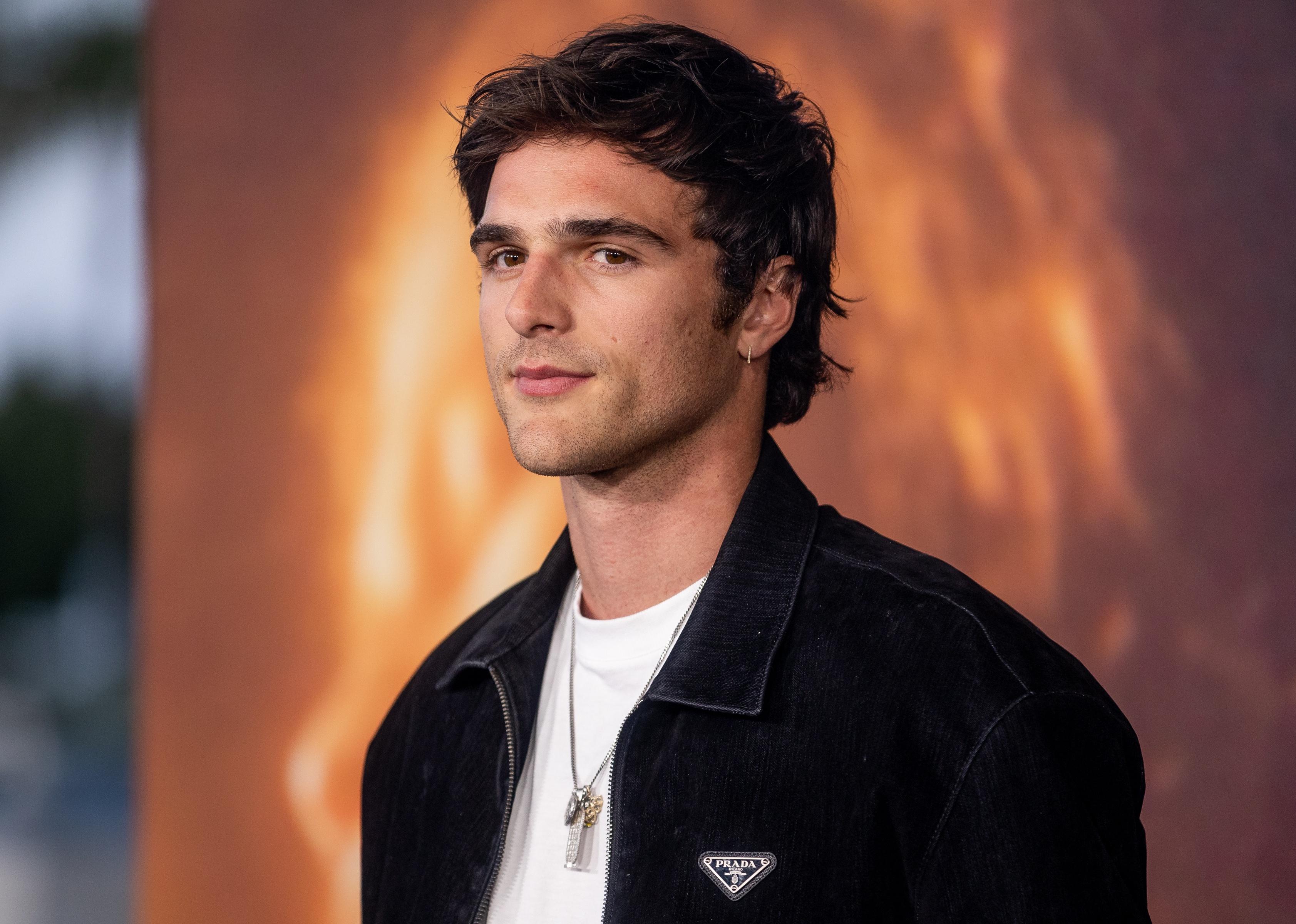 Priscilla
While 2022 brought Austin Butler as the famous rock star in Baz Luhrmann's "Elvis," 2023 has Sofia Coppola's take on the story with a focus instead on Elvis' wife, Priscilla Presley. The film, told from Priscilla's point of view, is adapted from her 1985 memoir "Elvis and Me." Cailee Spaeny stars as Priscilla with Jacob Elordi as Elvis.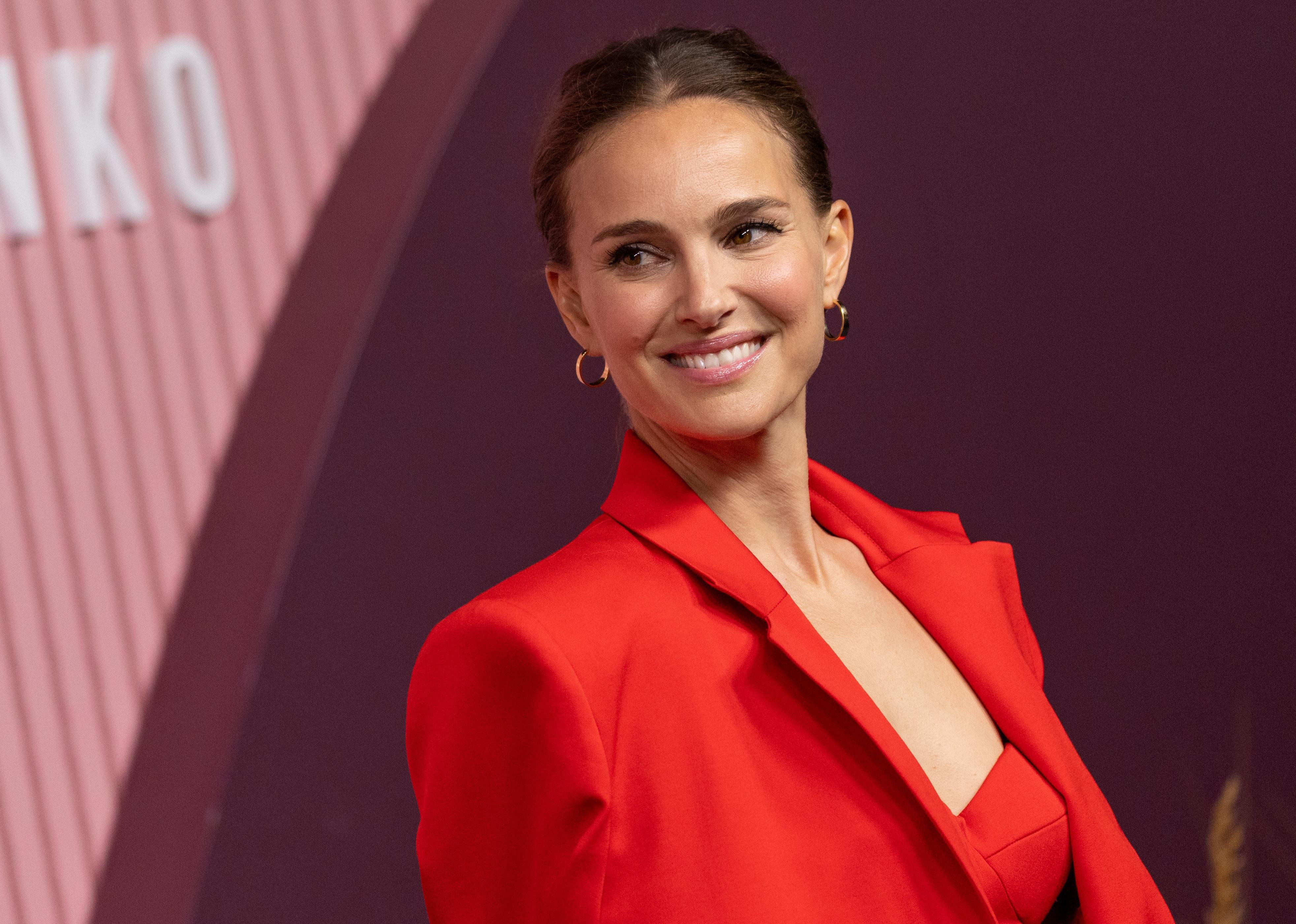 May December
Julianne Moore has had roles in four previous Todd Haynes films including "Safe" and "Far from Heaven." In the director's 10th film, Moore plays a woman who marries a man 23 years younger (Charles Melton) in a scandal that became tabloid fodder. Natalie Portman stars as an actor who visits the couple for research because she's playing the woman in a biopic.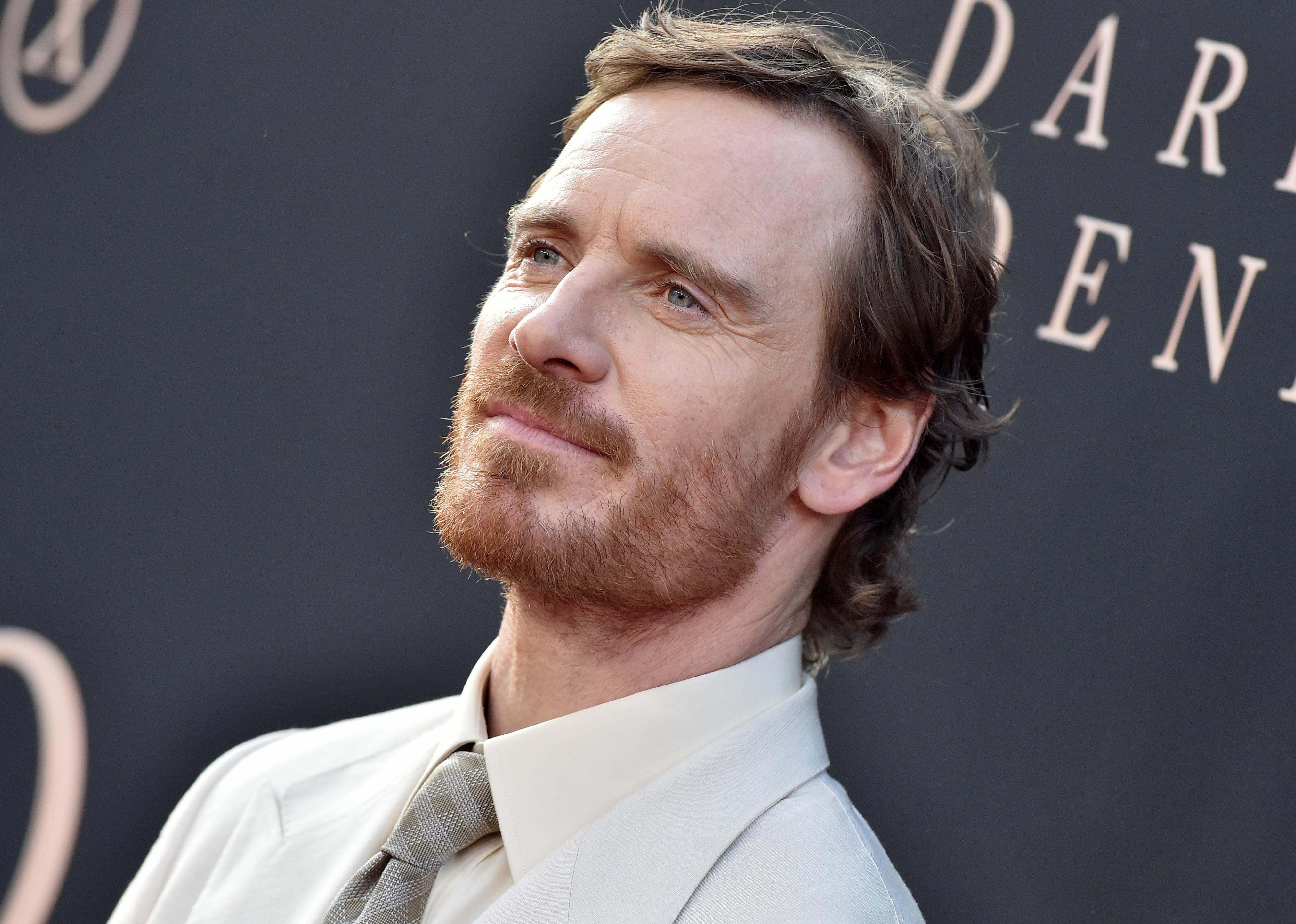 The Killer
David Fincher's latest movie, adapted from a graphic novel series written by Alexis Nolent, stars Tilda Swinton and Michael Fassbender. The French comics on which the film is based track an assassin's adventures, and the action thriller will be shot in a noir style.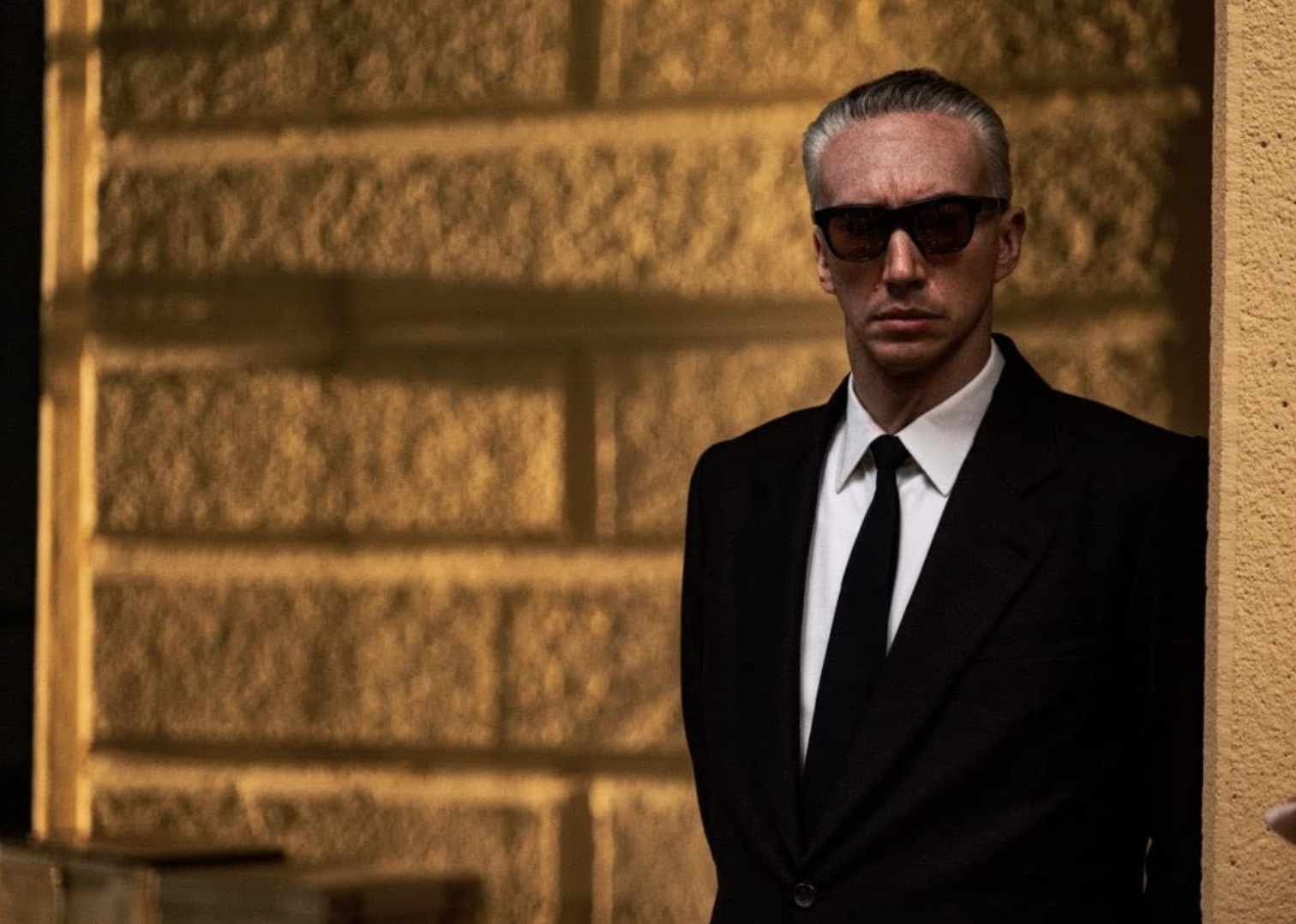 Ferrari
Adam Driver, who recently played Maurizio Gucci in 2021's "House of Gucci," will star as Enzo Ferrari, who founded the iconic sports car brand. Co-writer Michael Mann also directs the script that primarily takes place surrounding a 1957 car race. Penélope Cruz and Shailene Woodley also star.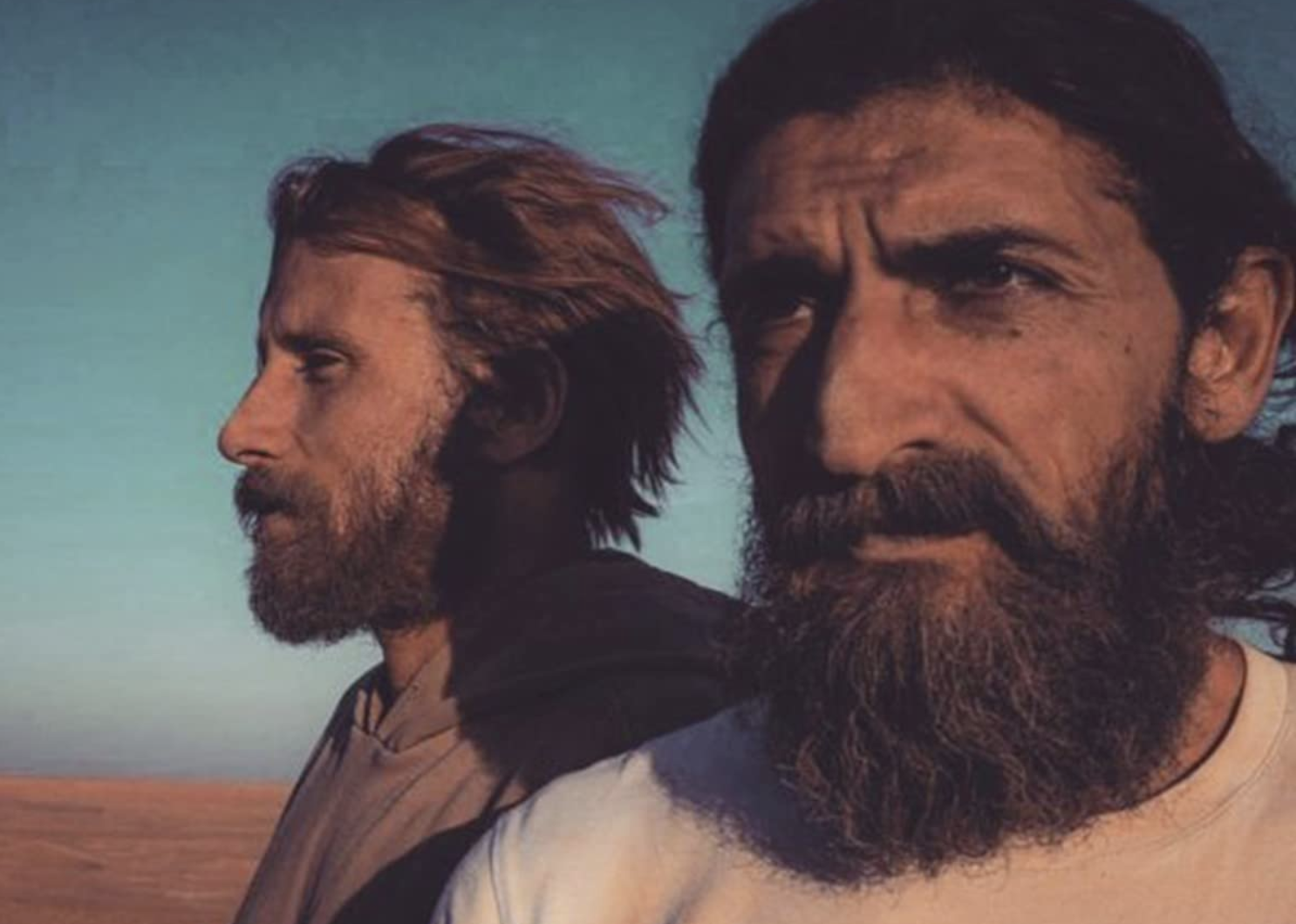 The Way of the Wind
Mark Rylance plays Satan in Terrence Malick's movie about the life of Jesus, previously titled "The Last Planet." The epic has been in postproduction for several years and also features Joseph Fiennes, Ben Kingsley, Sarah Greene, and Numan Acar. Röhrig Géza plays Jesus.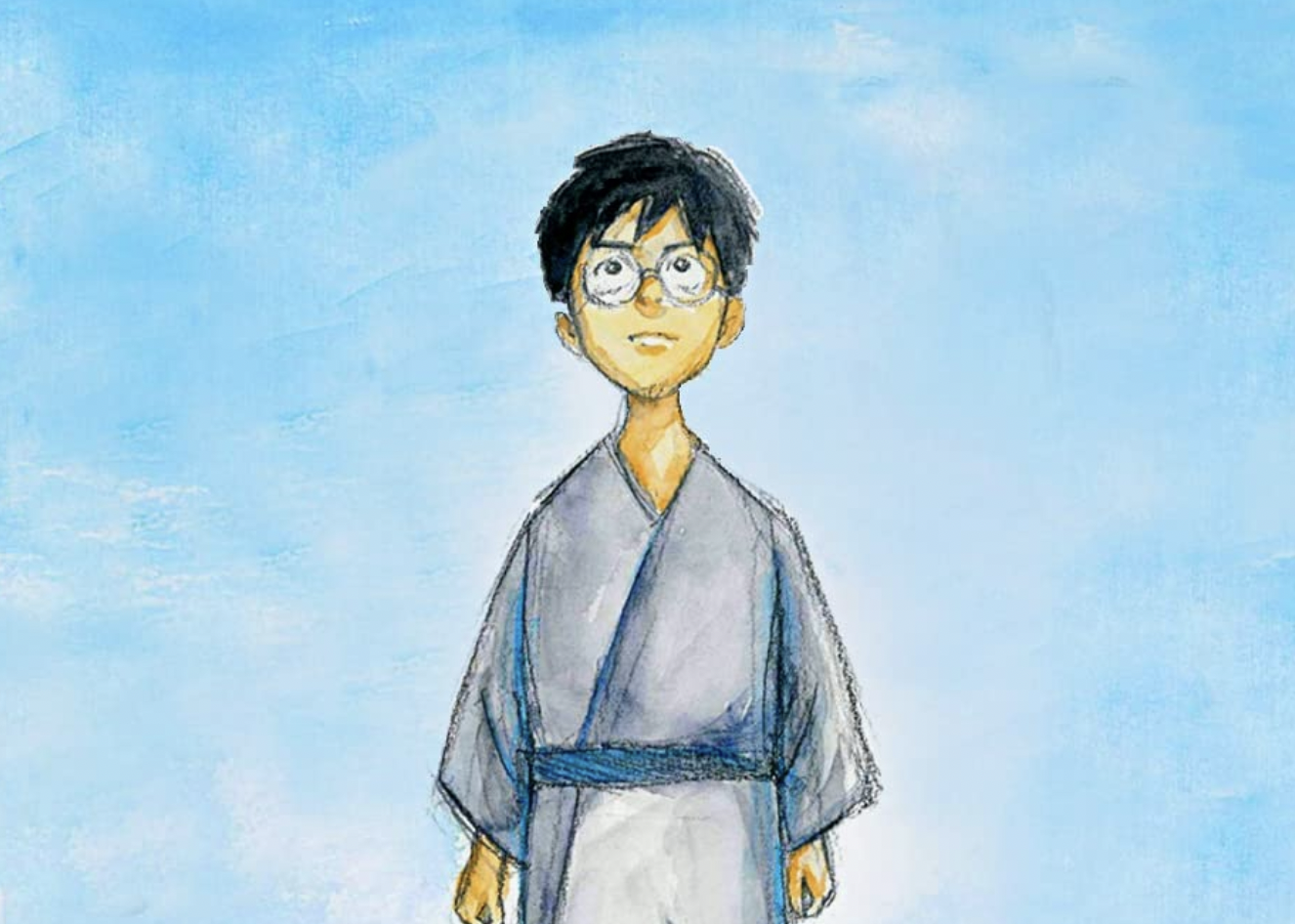 How Do You Live?
The latest from Japanese anime company Studio Ghibli is written and directed by the legendary director Hayao Miyazaki. The animated film is an adaptation of a 1937 novel of the same name, a popular classic in Japan about a teenager who bonds with his uncle over their philosophies of everyday life.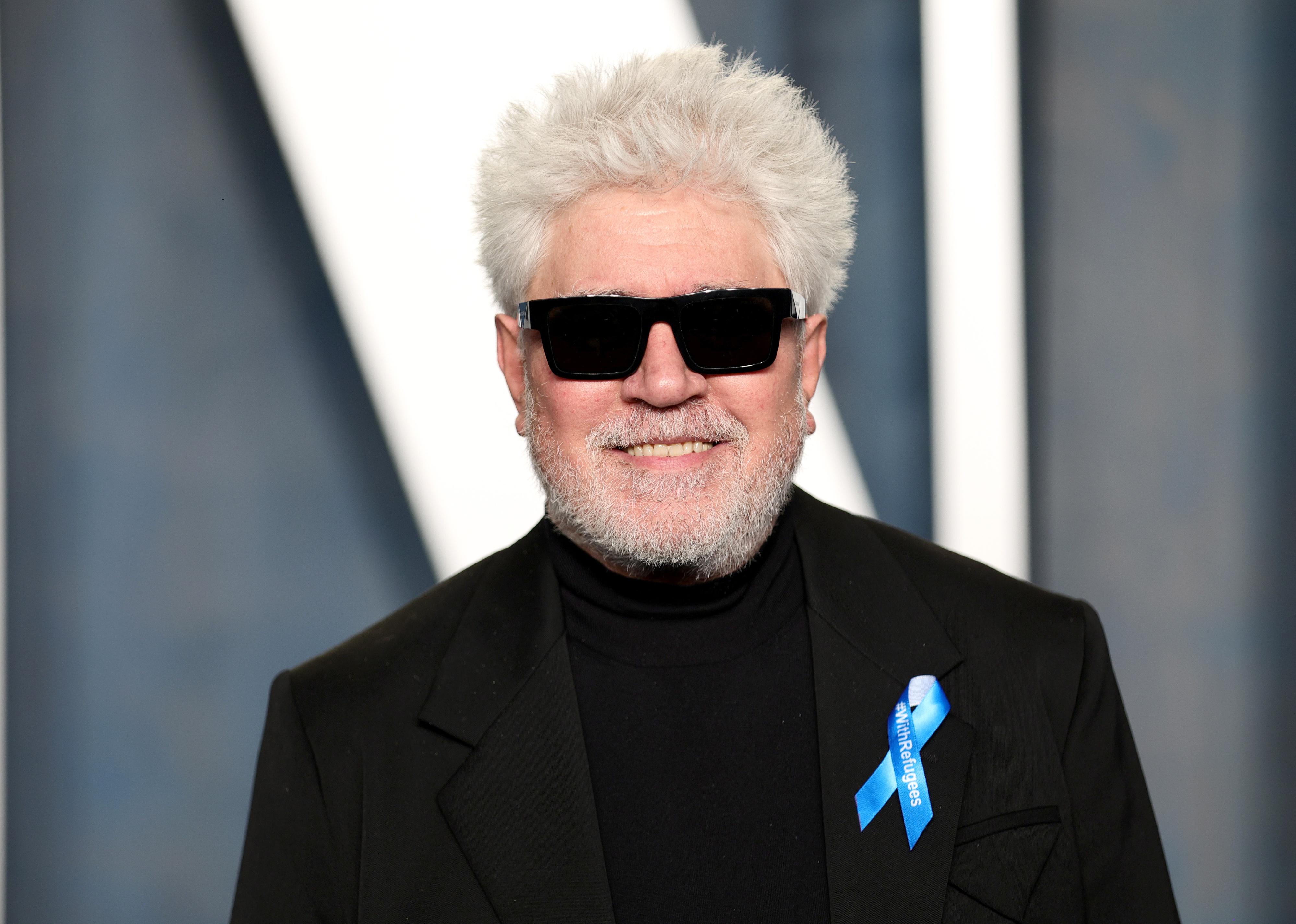 Strange Way of Life
Acclaimed director Pedro Almodóvar (pictured) directs what he calls a "queer Western" set to premiere at the 2023 Cannes Film Festival. The short, 30-minute film follows a gunslinger and a sheriff to a final showdown. The men are played by Ethan Hawke and Pedro Pascal.
Nightbitch
"Nightbitch" adapts Rachel Yoder's 2021 novel of the same name about a new mom who sometimes transforms into a dog. Marielle Heller, who played Alma in "The Queen's Gambit" writes and directs. Amy Adams has the lead as a former artist who is now the stay-at-home mom of a young son.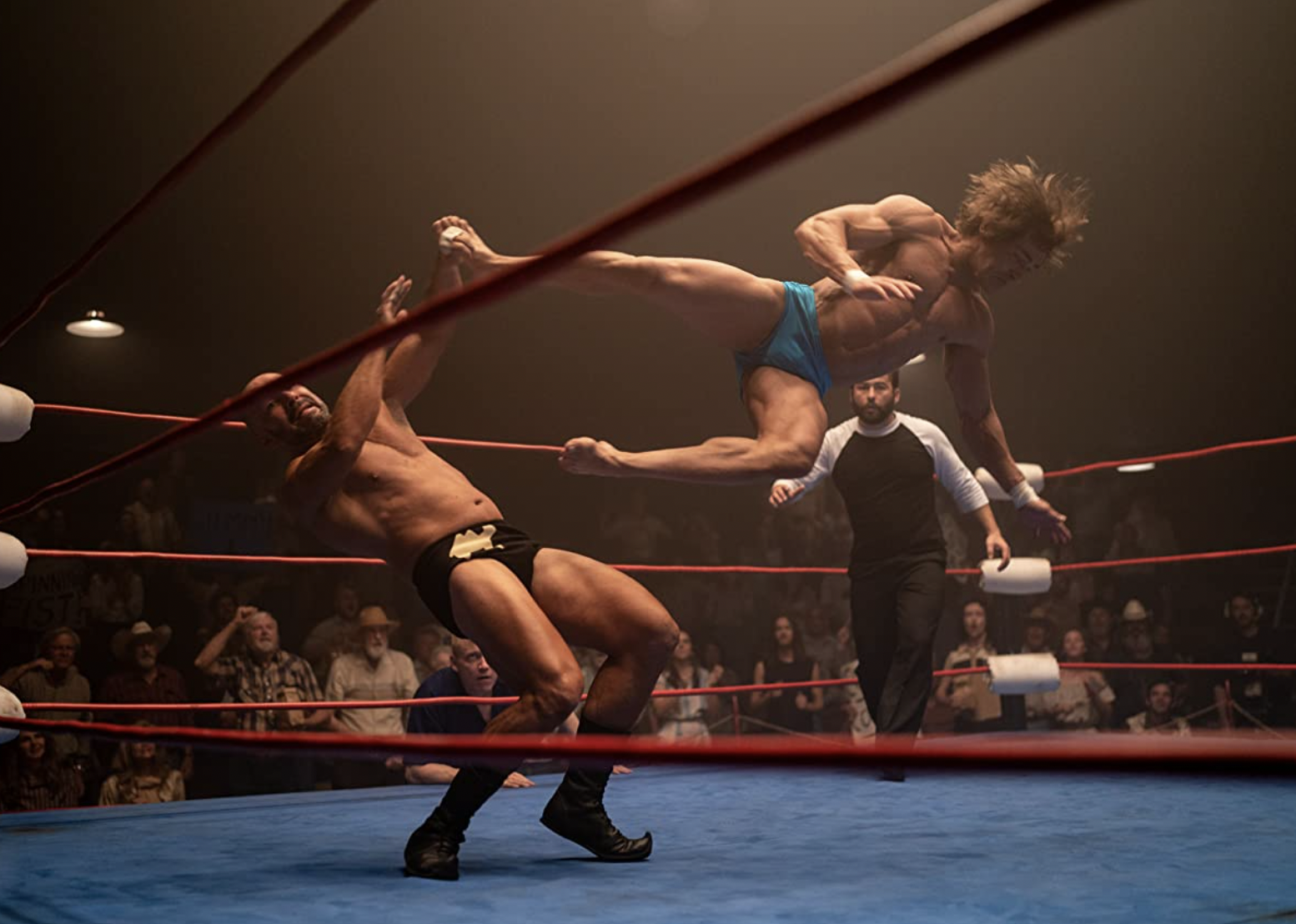 The Iron Claw
Get ready for a sports drama set in the world of professional wrestling. Sean Durkin, who directed 2019's sinister drama "The Nest," also writes and directs this true story biopic about a family of wrestlers. Zac Efron plays Kevin Von Erich, with Harris Dickinson, Jeremy Allen White, and Holt McCallany as other members of the real-life Von Erich family.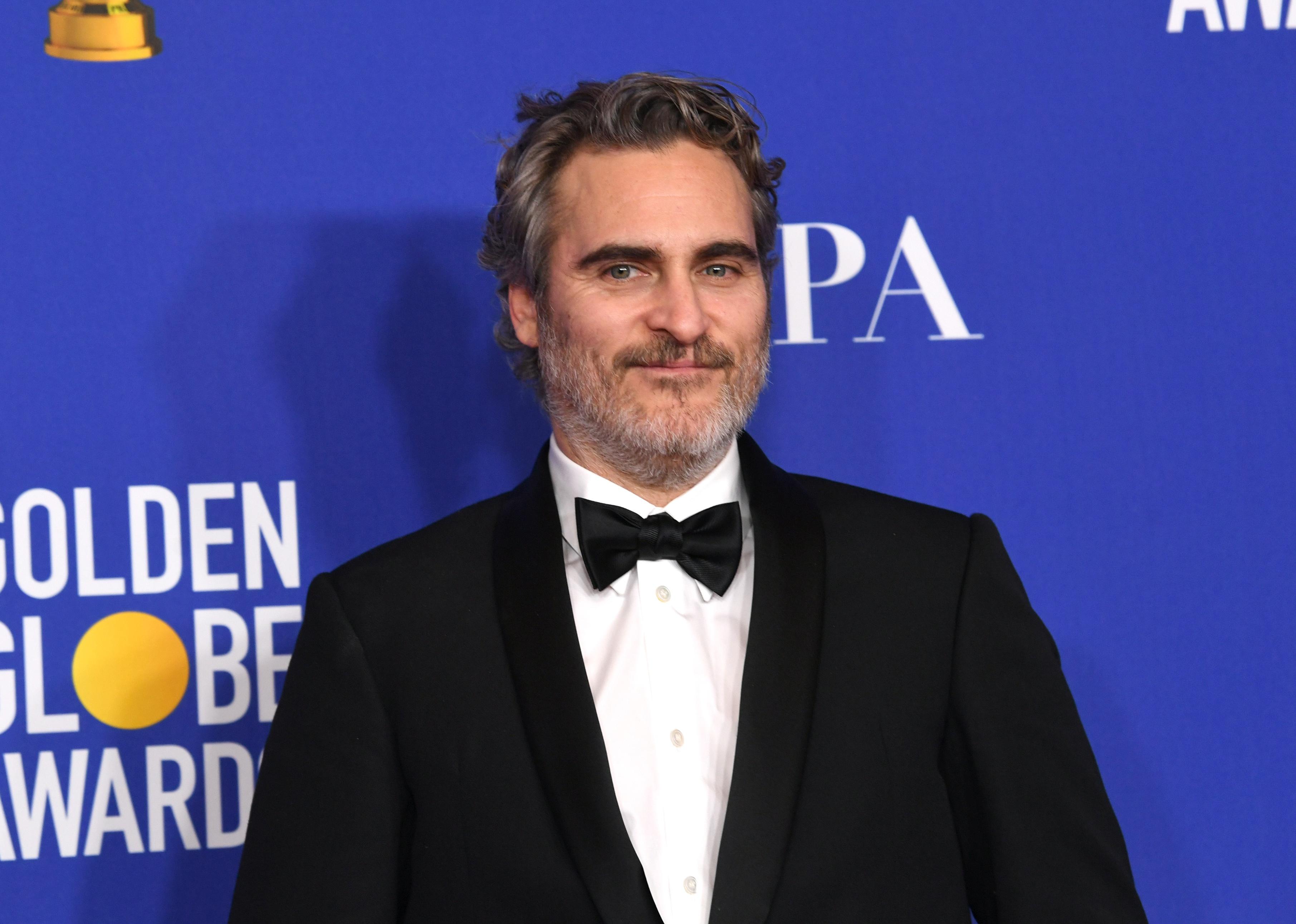 Beau Is Afraid
Ari Aster writes and directs this horror comedy, his third feature after hits "Hereditary" and "Midsommar." The movie stars Joaquin Phoenix and follows an entrepreneur across decades of his life. The ensemble cast includes Parker Posey, Amy Ryan, Nathan Lane, Patti LuPone, Michael Gandolfini, and Stephen McKinley Henderson.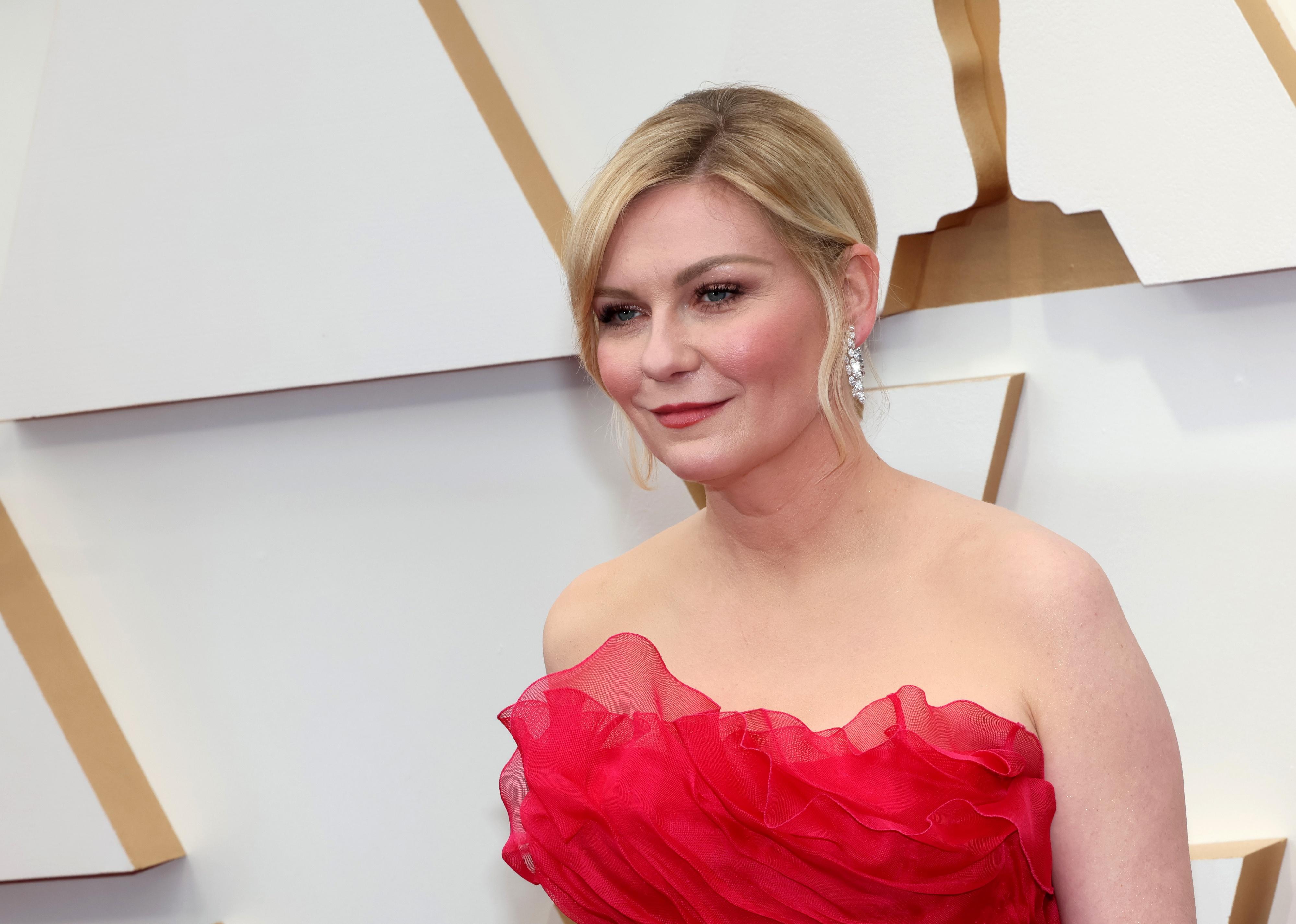 Civil War
Alex Garland's follow-up to the 2022 surreal horror film "Men" is a future-set science fiction saga. Garland directs and writes, with Kirsten Dunst starring alongside Cailee Spaeny, Wagner Moura, and Stephen McKinley Henderson.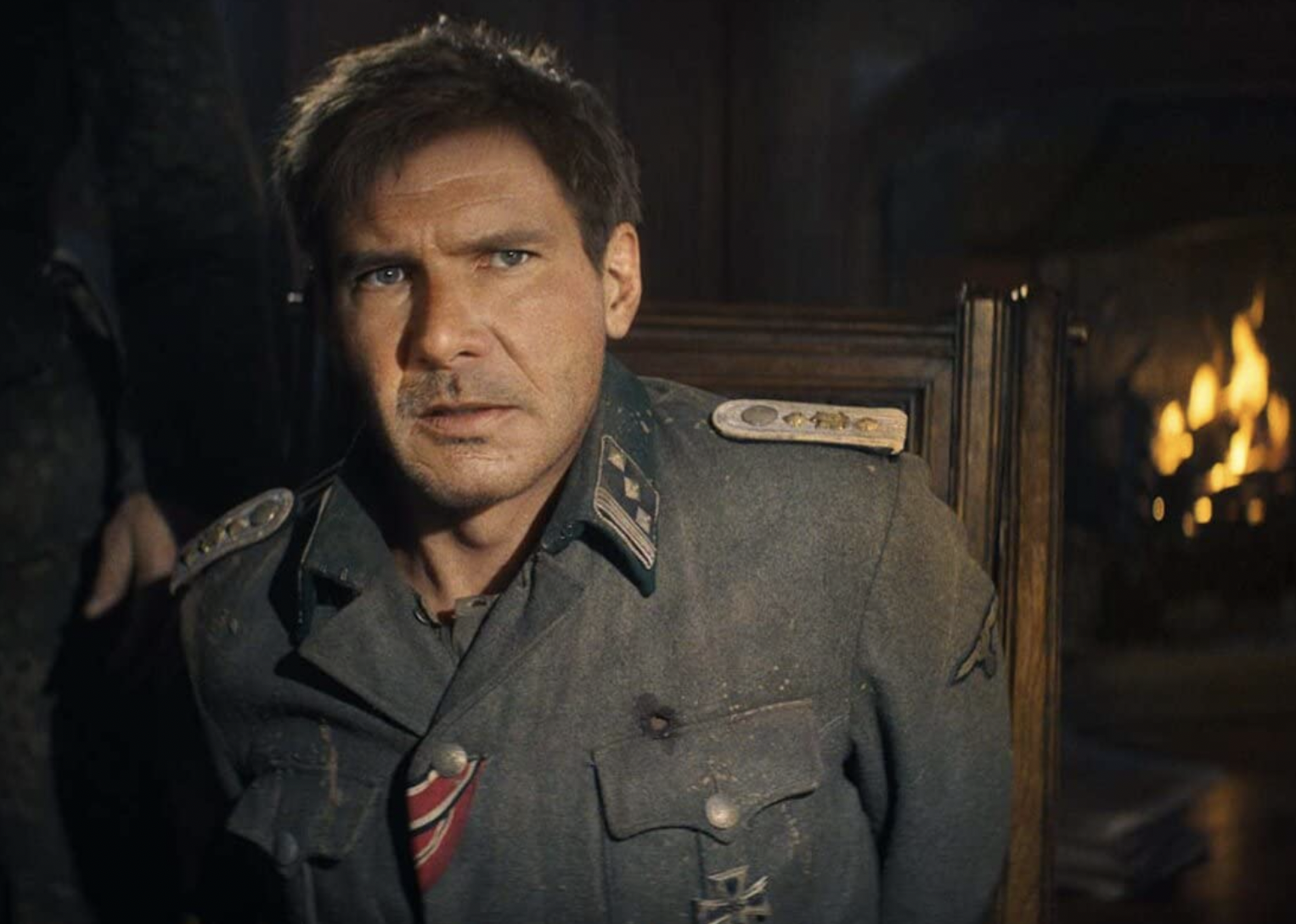 Indiana Jones and the Dial of Destiny
Steven Spielberg directed the four previous Indiana Jones films, but James Mangold (of "Ford v Ferrari" and the Wolverine films) directs the fifth franchise installment. Harrison Ford, now 80, reprises his iconic role as Indy, and continues to deal with Nazis, but this round during the space race in 1969. Phoebe Waller-Bridge stars as Indy's goddaughter with Mads Mikkelsen, Antonio Banderas, and Toby Jones also on board.
Are You There God? It's Me, Margaret
This dramedy is adapted from Judy Blume's popular 1970 coming-of-age novel about a sixth-grader grappling with her parents' differing religious backgrounds. Abby Ryder Fortson stars as Margaret, with Rachel McAdams and Benny Safdie as her parents. Kathy Bates and Elle Graham also star, with Kelly Fremon Craig directing.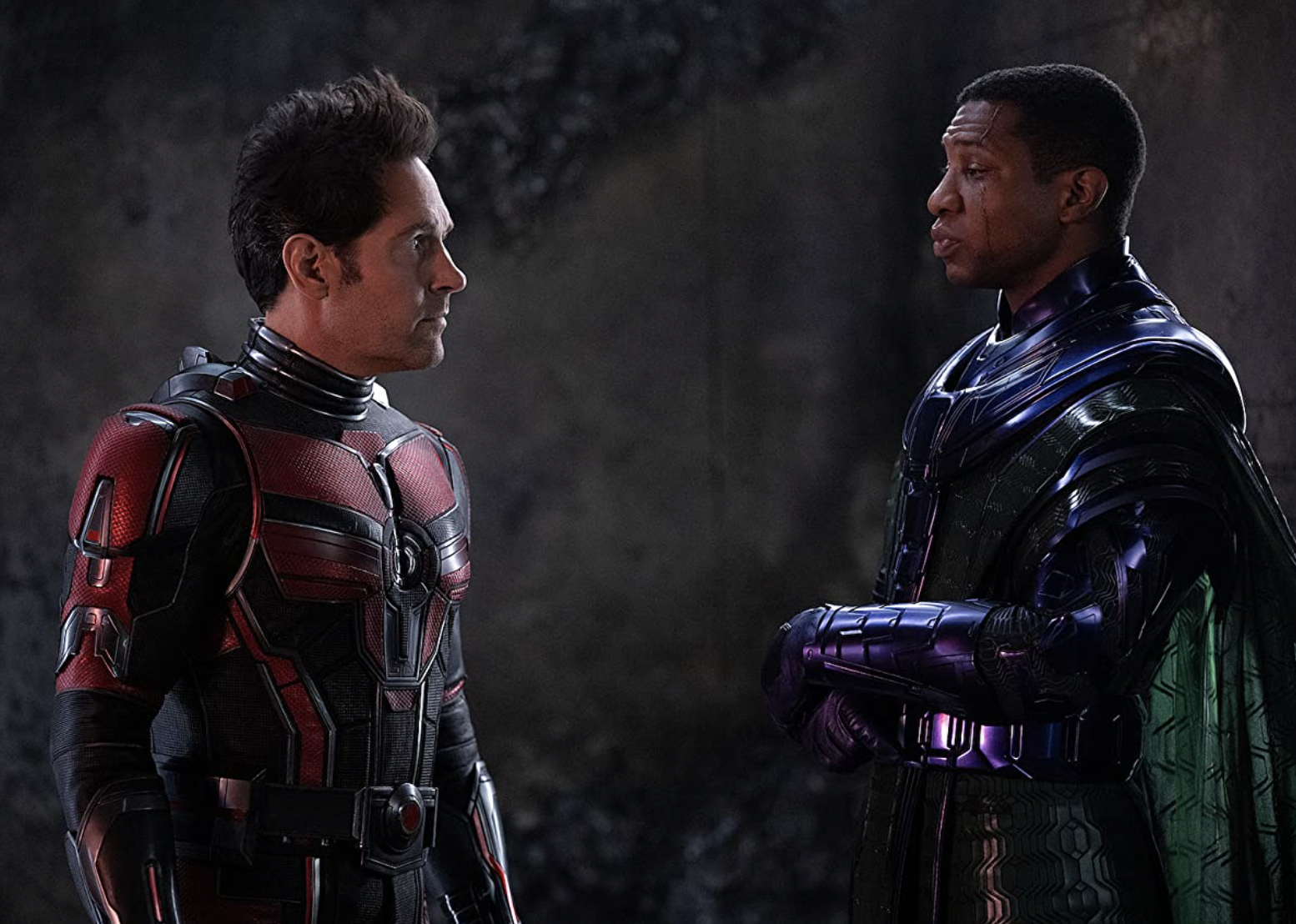 Ant-Man and the Wasp: Quantumania
Director Peyton Reed, who helmed the two previous Ant-Man movies, reunites with Paul Rudd and Evangeline Lilly for the return of Marvel superheroes Ant-Man and the Wasp. Jonathan Majors stars as a new supervillain, Kang the Conqueror, who delivers quantum mayhem.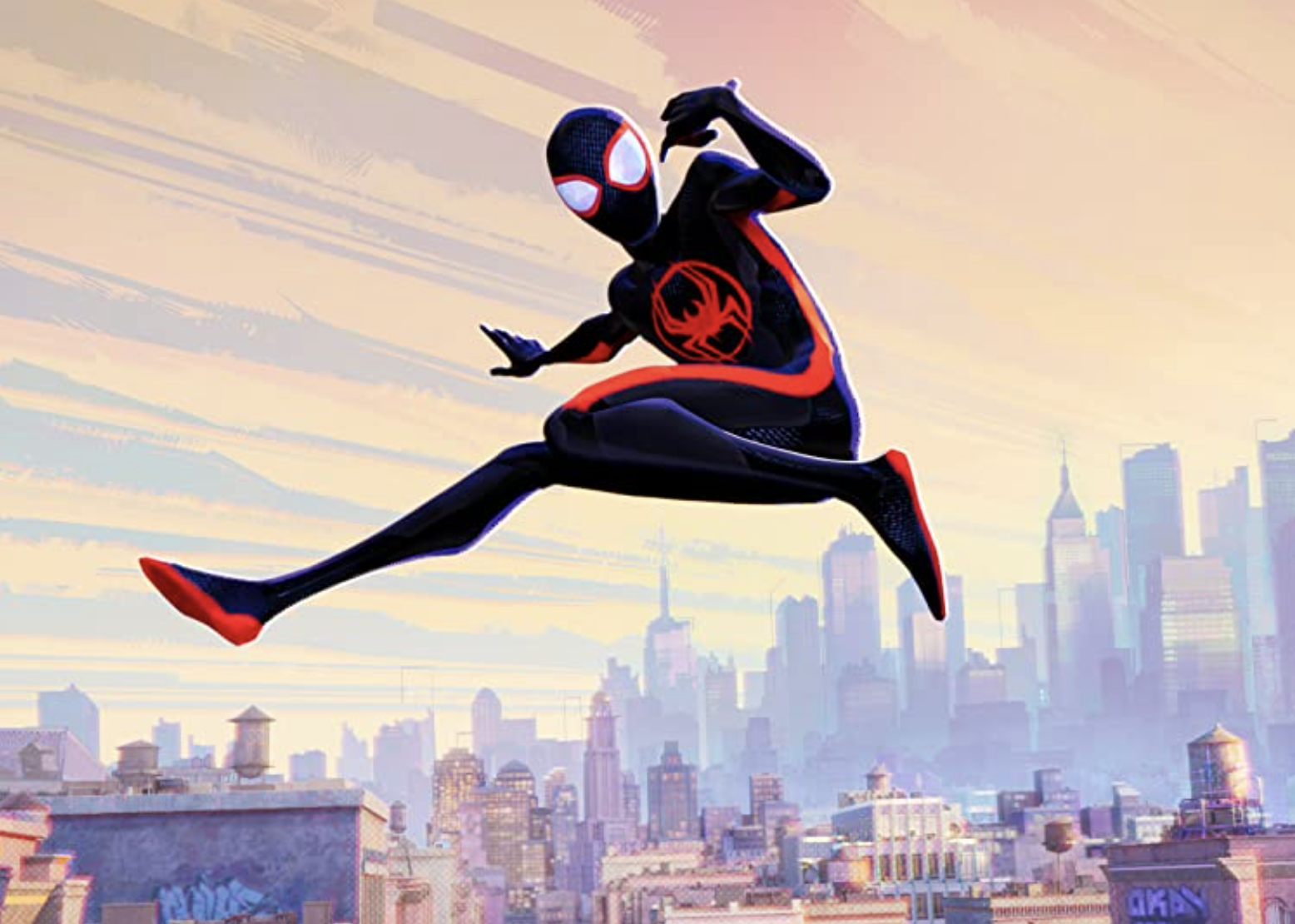 Spider-Man: Across the Spider-Verse
The long-awaited sequel to the 2018 animated Spider-Verse saga returns with voice talent Shameik Moore and Hailee Steinfeld reprising roles as Miles and Gwen, aka Spider-Man and Spider-Woman. The new installment introduces a new multiverse villain and is the feature directorial debut of Joaquim Dos Santos and Justin K. Thompson, who share credit with Kemp Powers, who was also the co-director of "Soul."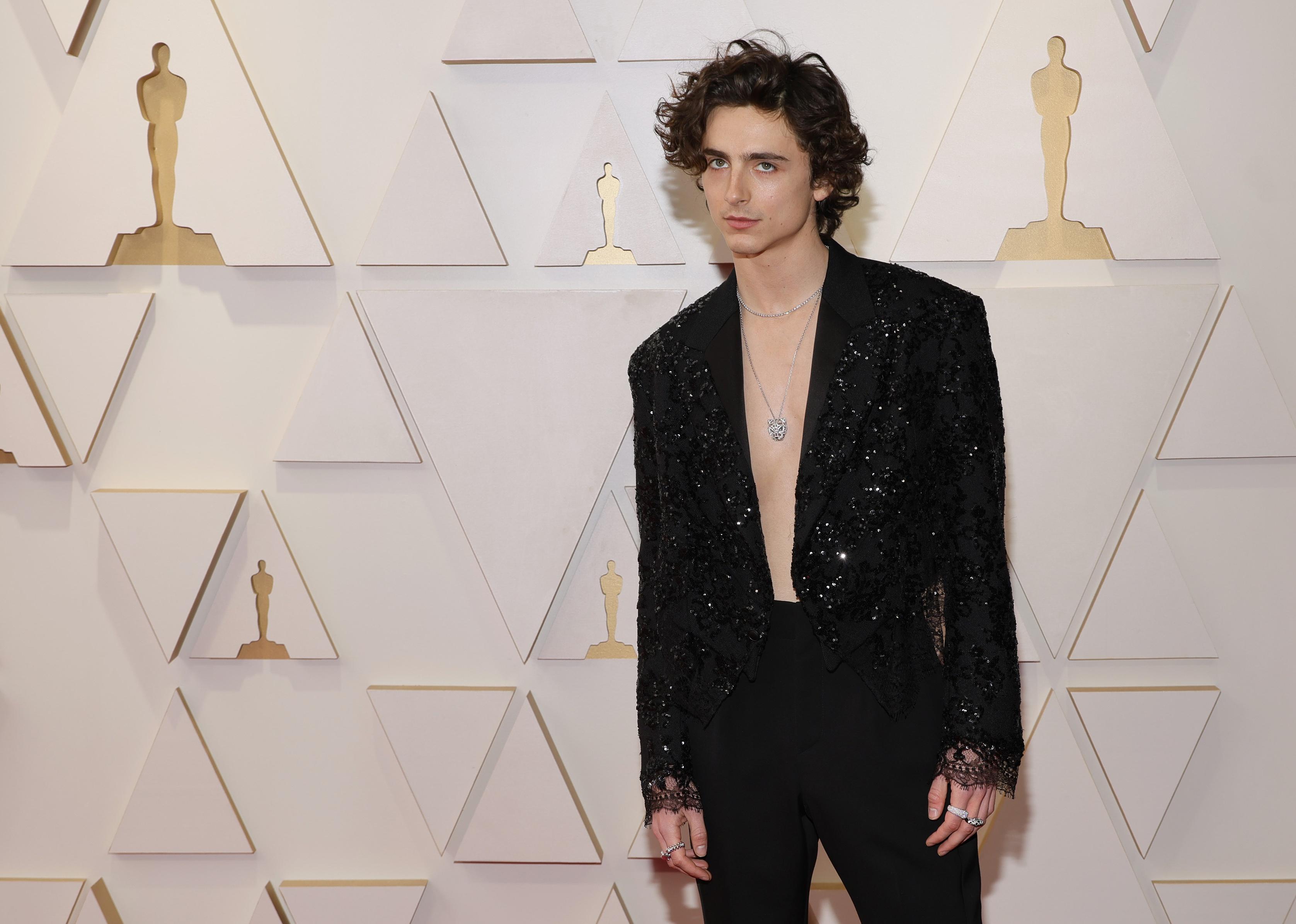 Wonka
Timothée Chalamet plays a young Willy Wonka in this third adaptation of Roald Dahl's 1964 classic children's novel about a chocolate factory. The first adaptation premiered in 1971 and starred Gene Wilder, while Johnny Depp took on the famous role in the 2005 Tim Burton-directed "Charlie and the Chocolate Factory." Paul King directs this new musical rendition that includes Olivia Colman, Sally Hawkins, and Keegan-Michael Key in the cast.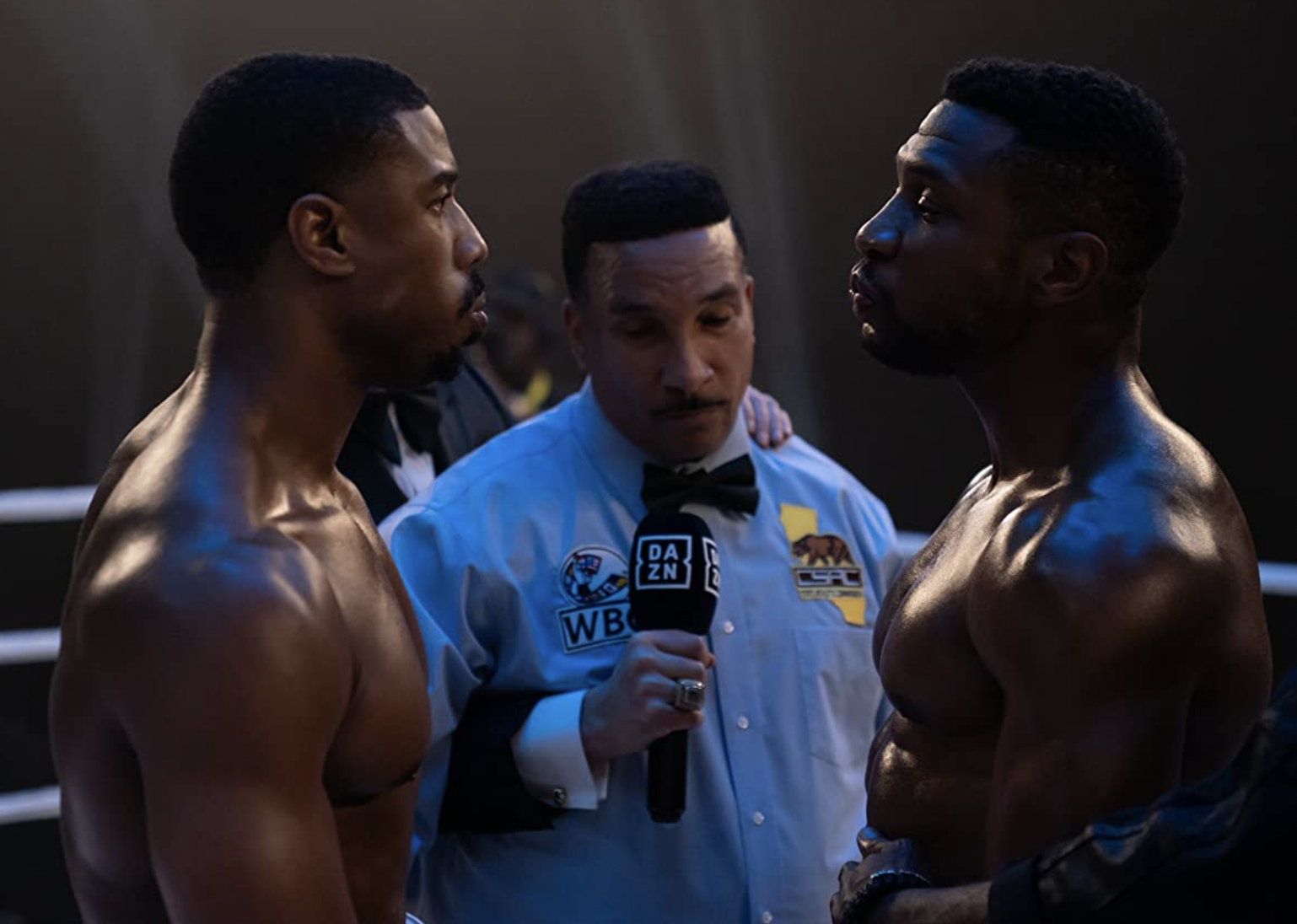 Creed III
Michael B. Jordan, also starring as the titular Creed, makes his directorial debut with the third installment of the Creed series based in the larger Rocky franchise. Set in the boxing world, the film brings a new opponent for Creed, played by Jonathan Majors. Tessa Thompson and Phylicia Rashad reprise their roles from the previous films.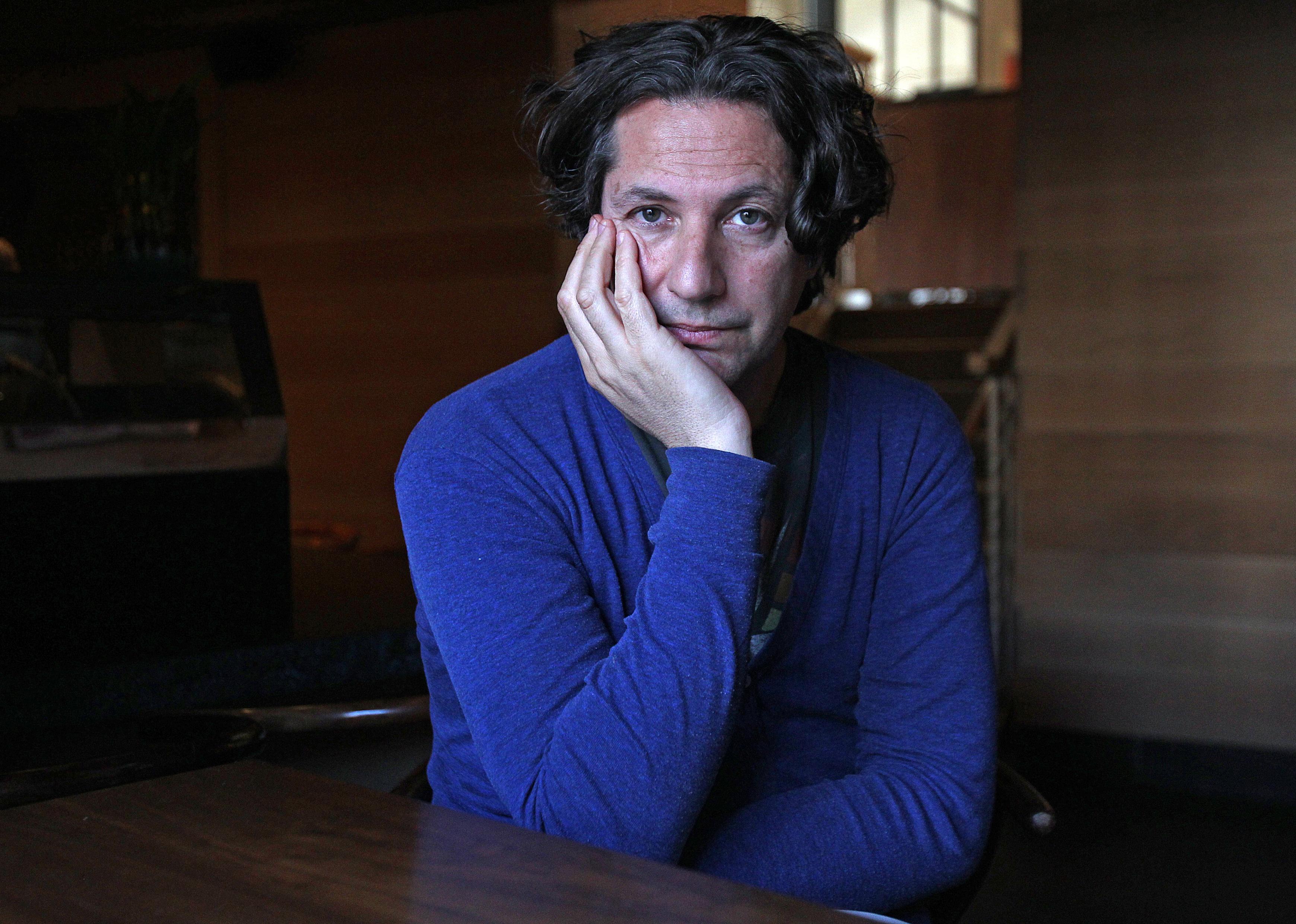 The Zone of Interest
Jonathan Glazer's (pictured) last feature film was the 2013 sci-fi thriller "Under the Skin" starring Scarlett Johansson as an alien. "The Zone of Interest," adapted from a Martin Amis novel, is a romance set in a concentration camp during the Holocaust. Sandra Hüller and Christian Friedel star.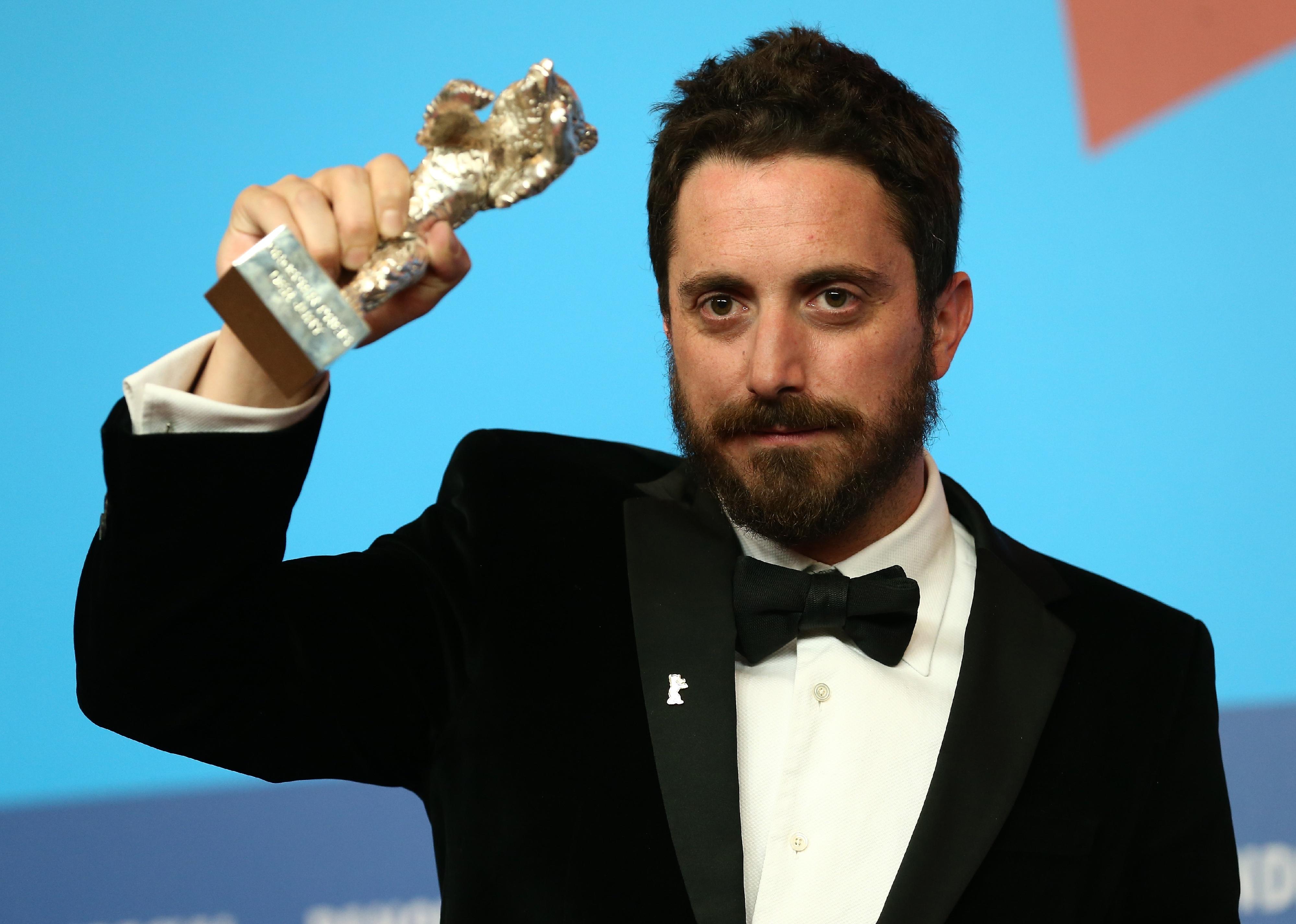 El Conde
The Chilean director Pablo Larraín (pictured) has made several movies about the effect of Chile's brutal dictator Augusto Pinochet, who was in power during the '70s and '80s. In the black comedy, "El Conde," Pinochet is a centuries-old vampire played by Jaime Vadell.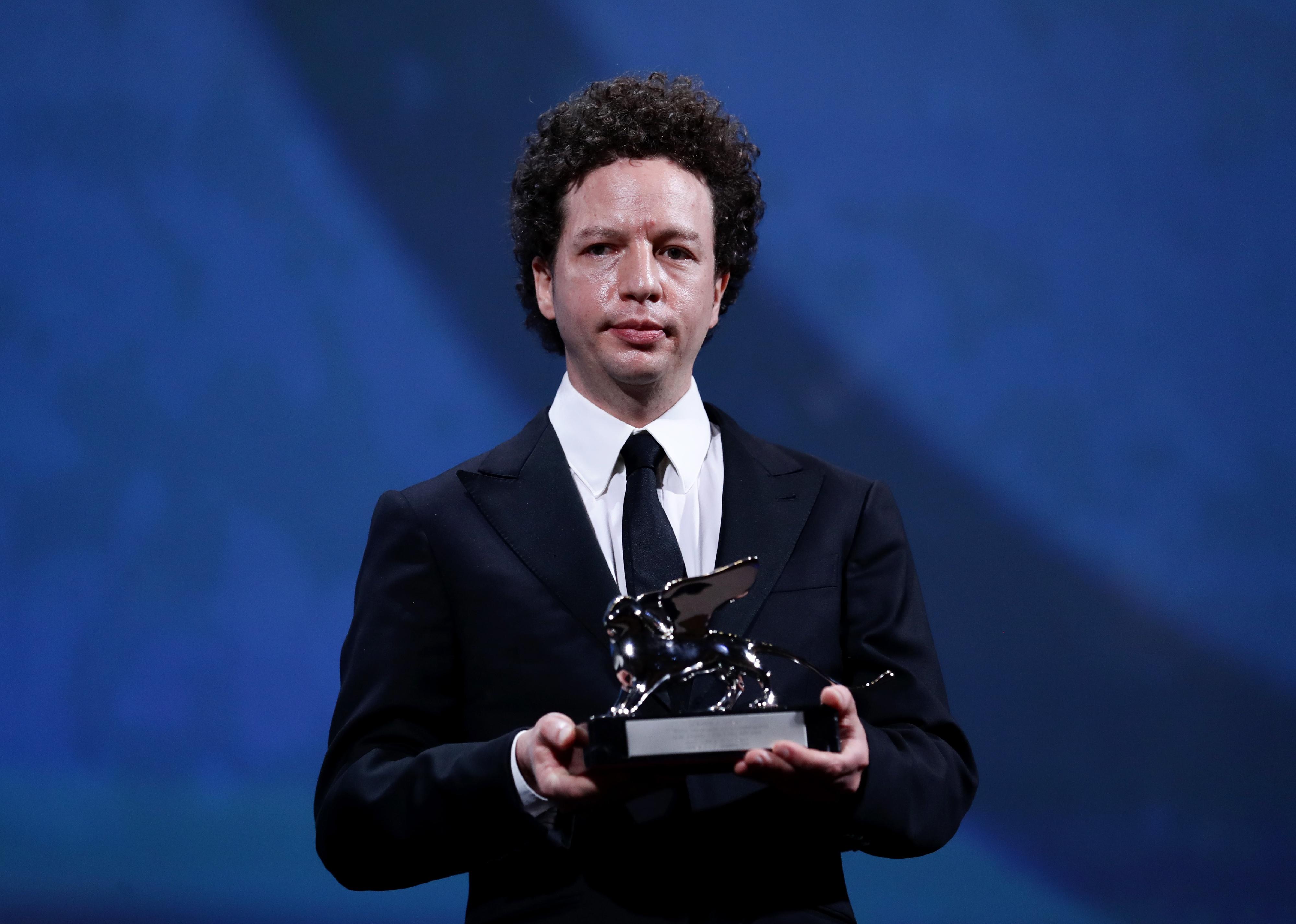 Memory
Jessica Chastain, Merritt Wever, Josh Charles, and Peter Sarsgaard star in this film directed by Michel Franco (pictured). Franco previously directed family dramas like 2021's "Sundown" and the acclaimed "After Lucia" in 2012. Plot details about "Memory" have yet to be released.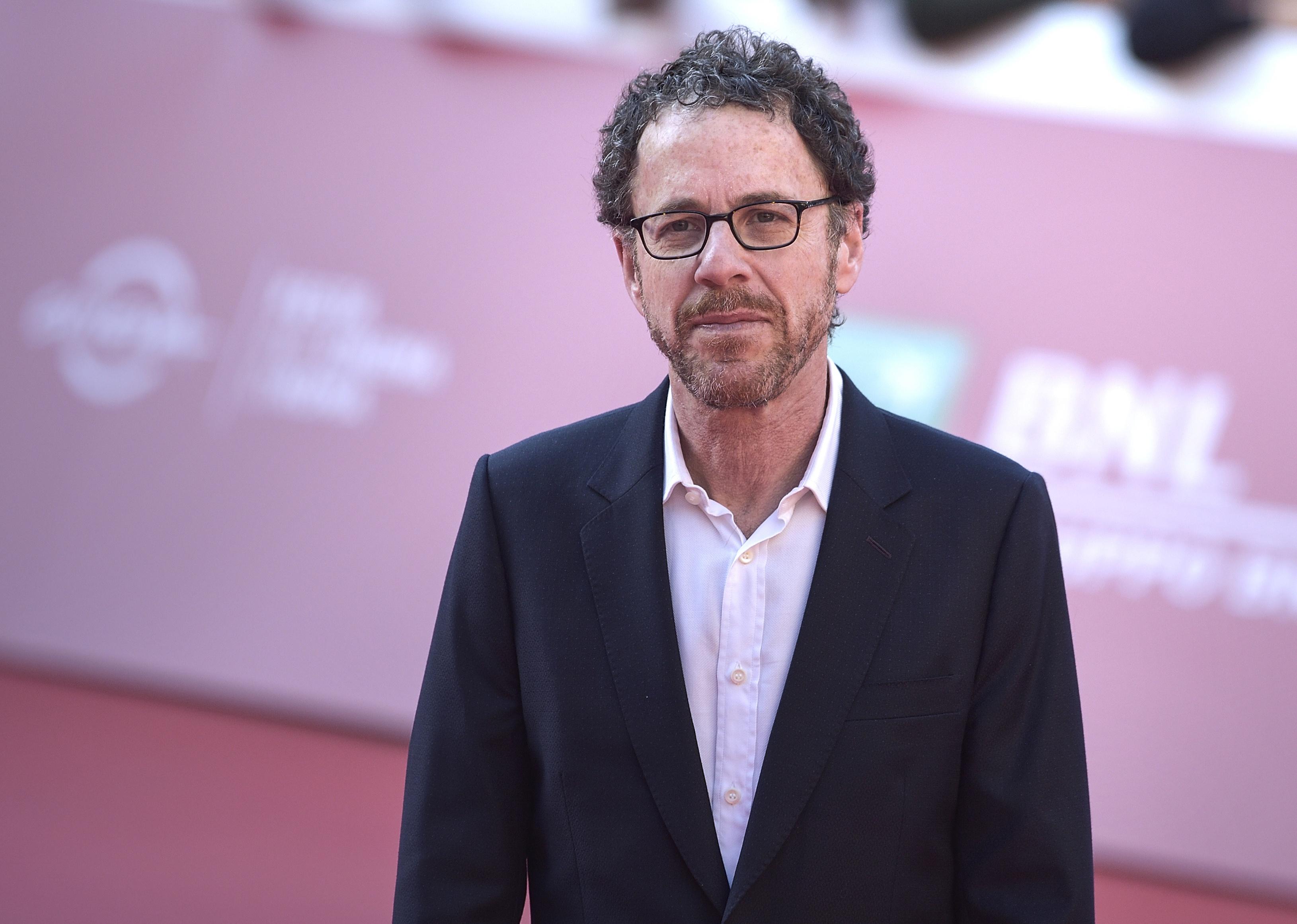 Untitled Ethan Coen Project
Ethan Coen (pictured), who usually works with brother Joel, is going solo for this project and directing his first feature film, a road movie in production in Pennsylvania. Set in 1999, the comedy portrays two queer women on a road trip to Florida. Margaret Qualley and Beanie Feldstein star.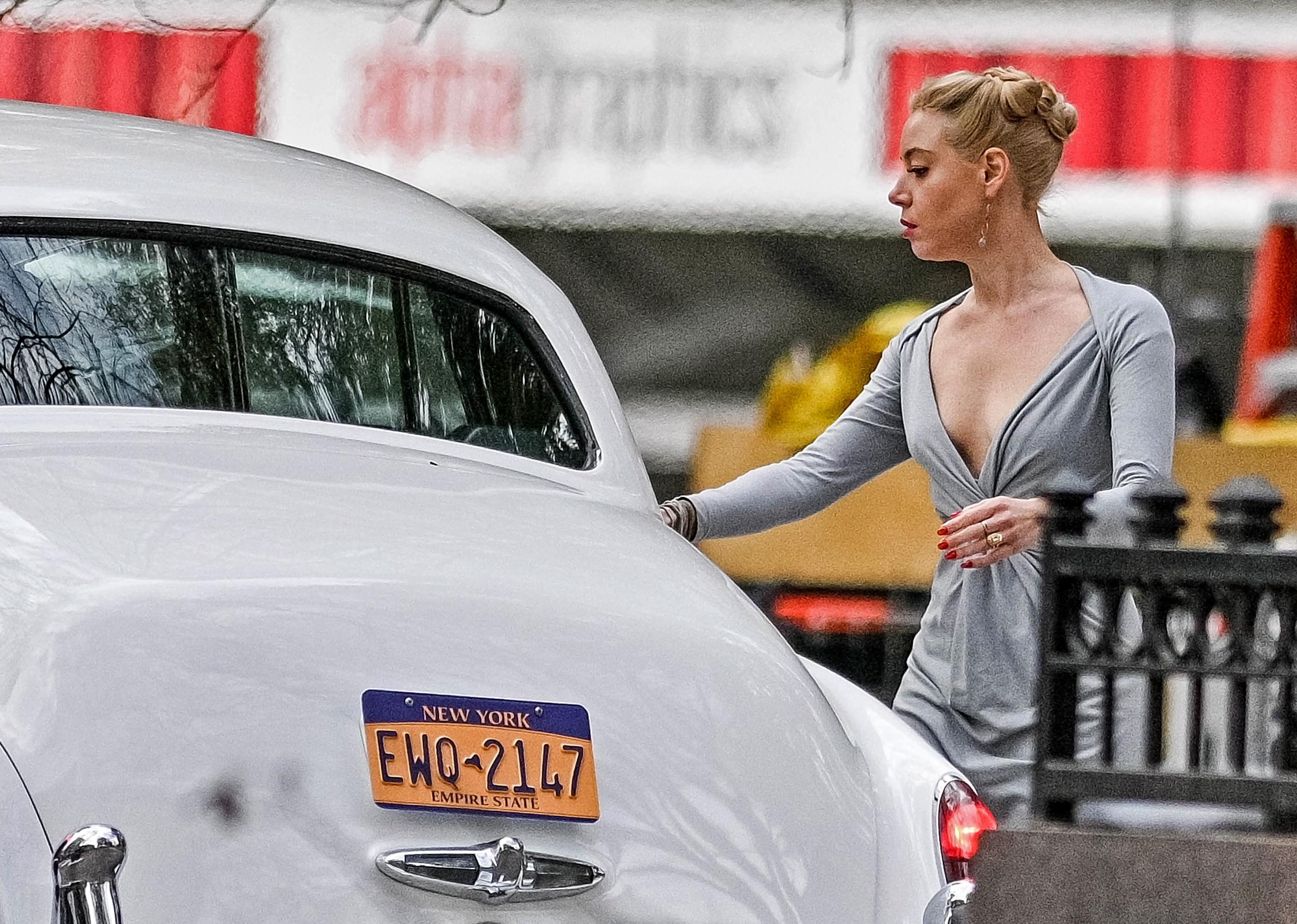 Megalopolis
Francis Ford Coppola is providing the nearly $100 million budget for the science fiction saga he wrote more than 20 years ago and is finally bringing to the screen. The story centers on a post-apocalyptic utopian society. The cast includes Aubrey Plaza, Adam Driver, Forest Whitaker, Nathalie Emmanuel, and Laurence Fishburne.
Love Lies Bleeding
Kristen Stewart plays the girlfriend of a woman involved in the world of professional bodybuilding in this romantic thriller. "Love Lies Bleeding" is directed by Rose Glass, who also co-wrote the script. Glass' previous project, her 2019 directorial debut "Saint Maud," was a horror film acclaimed for its depth and originality.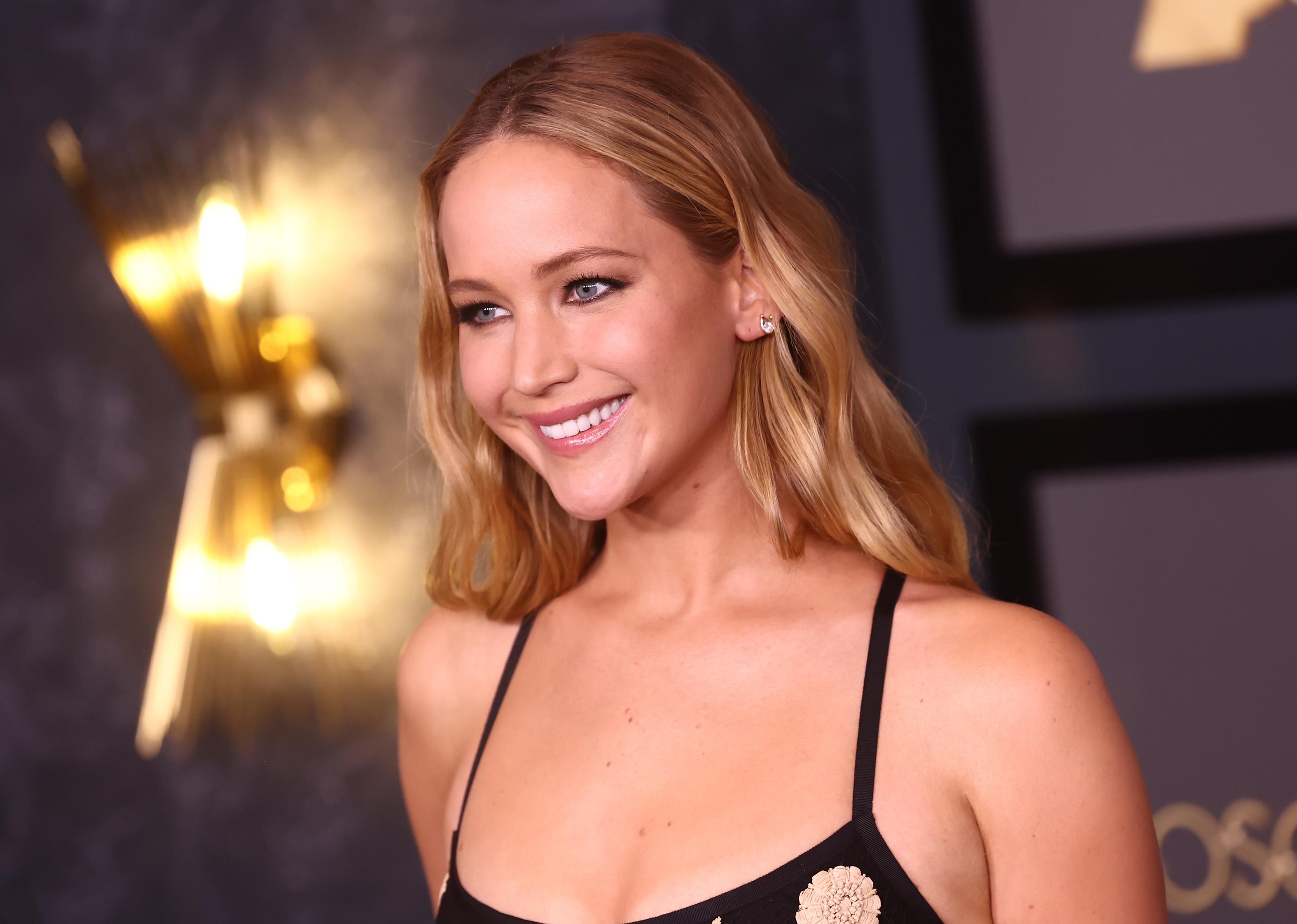 No Hard Feelings
Andrew Barth Feldman, who played Evan in "Dear Evan Hansen" on Broadway, stars in his debut film, directed by Gene Stupnitsky and produced by Jennifer Lawrence, who also stars. Laura Benanti and Matthew Broderick are also in the cast, playing the parents of a high schooler who gets a date via a Craigslist ad.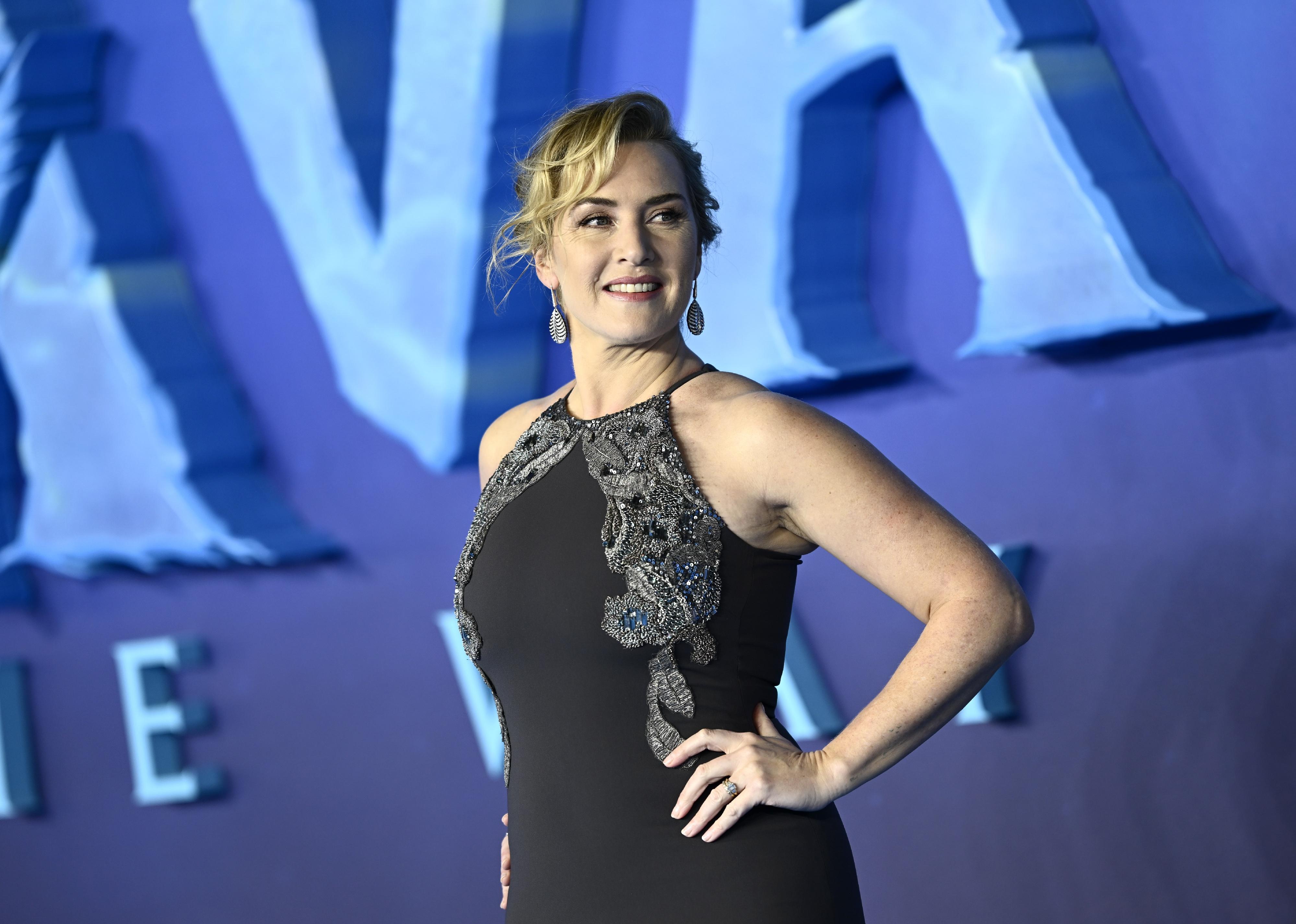 Lee
Ellen Kuras directs this biopic about a model and photographer who became a World War II reporter for Vogue magazine. Kate Winslet stars with Marion Cotillard, Alexander Skarsgård, and Jude Law.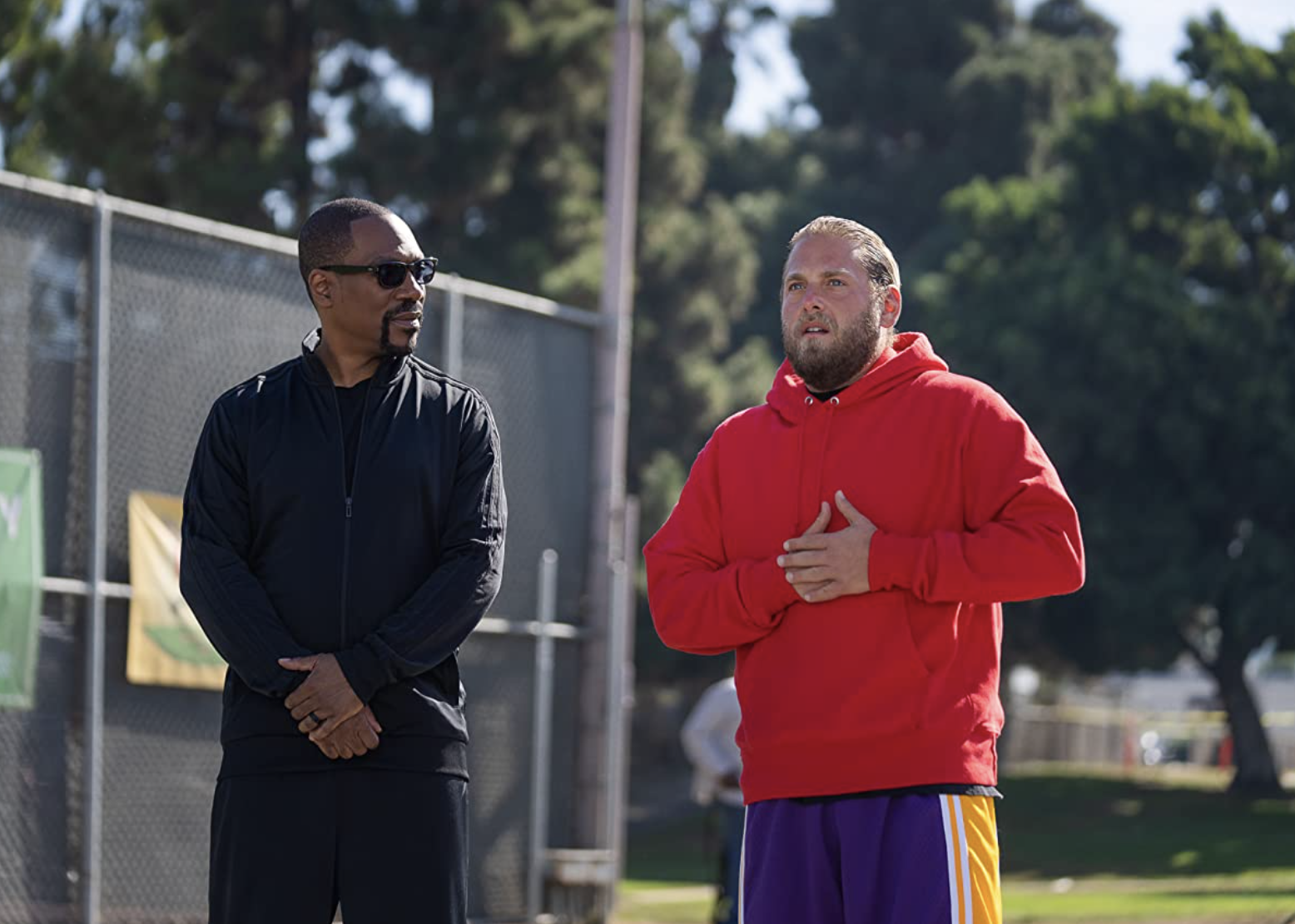 You People
Jonah Hill co-stars in a script that he co-wrote with director Kenya Barris. Nia Long and Eddie Murphy play the parents of the woman Hill's character wants to marry. The cast also includes Julia Louis-Dreyfus, Lauren London, and Molly Gordon.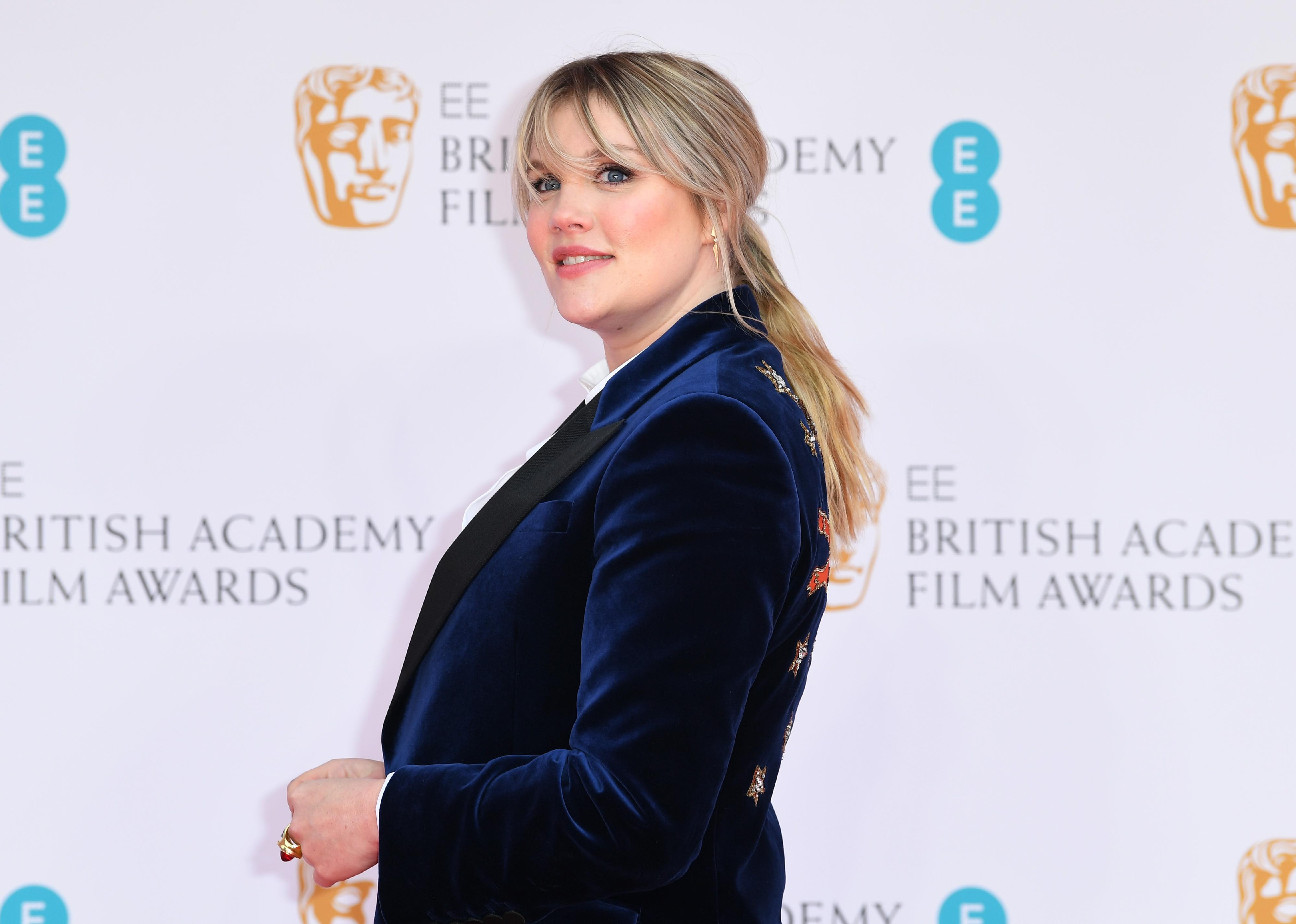 Saltburn
Emerald Fennell (pictured), who previously wrote and directed the acclaimed "Promising Young Woman," returns with another thriller she's writing and directing. Set amid the English aristocracy, the film stars Rosamund Pike, Jacob Elordi, and Barry Keoghan.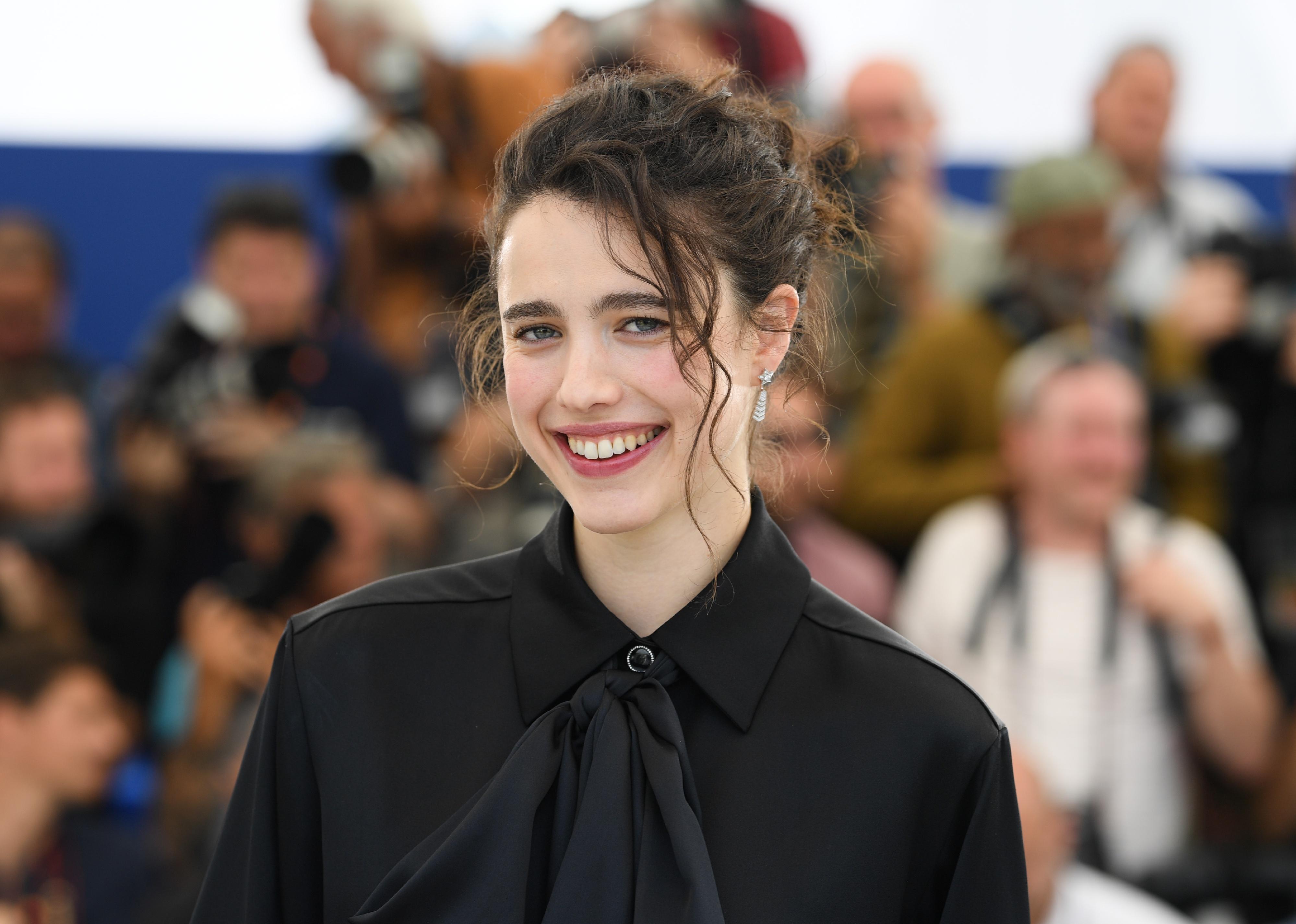 And
The plot is under wraps for Yorgos Lanthimos' new film starring Emma Stone and Joe Alwyn, who previously co-starred in his award-winning "The Favourite" in 2018. Lanthimos also writes and produces as he did with his 2015 surreal love story "The Lobster." "And" also stars Jesse Plemons, Margaret Qualley (pictured), Hong Chau, and Willem Dafoe.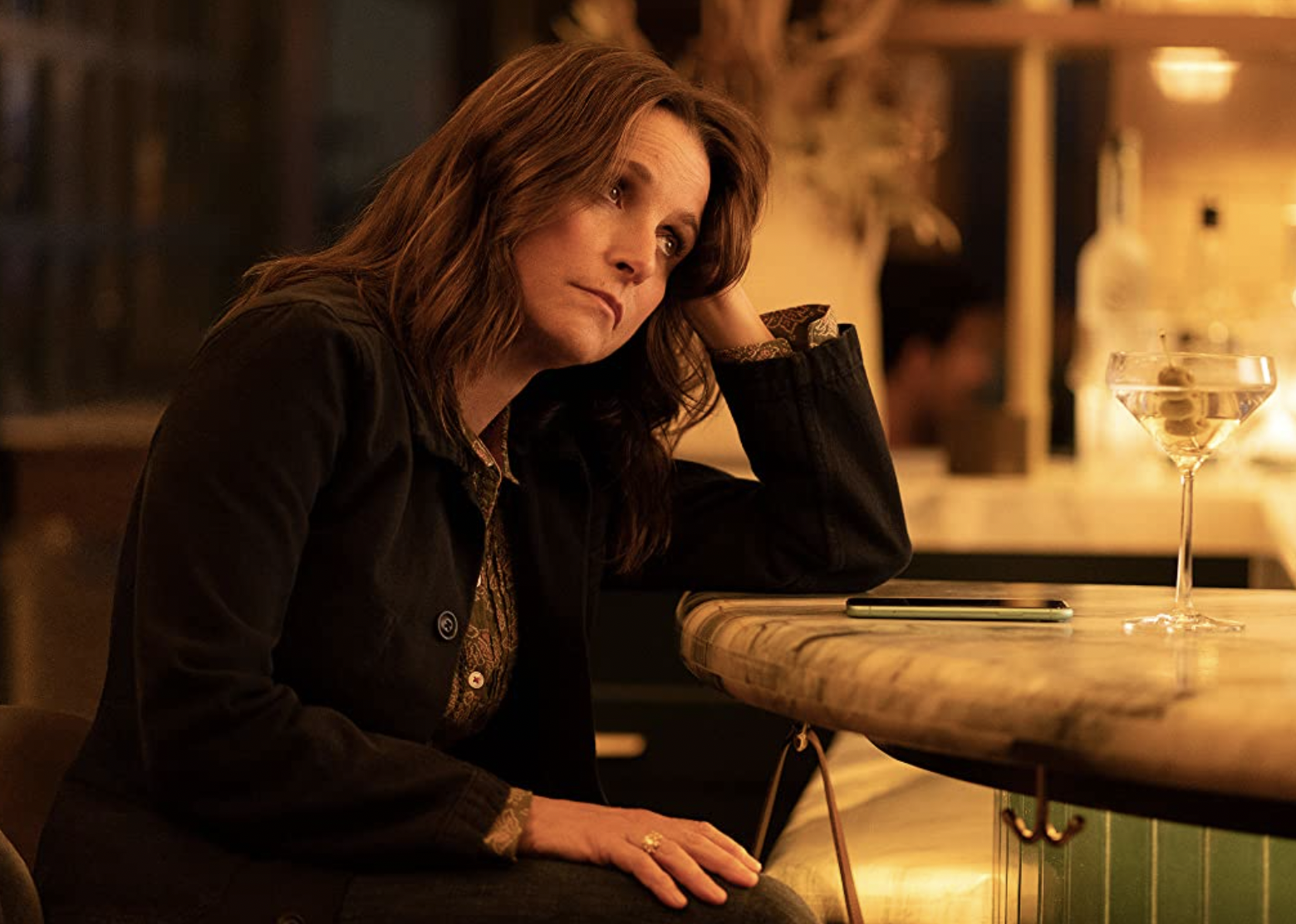 You Hurt My Feelings
Nicole Holofcener writes and directs this comedy starring Julia Louis-Dreyfus, with whom she previously worked on "Enough Said." Louis-Dreyfus plays a successful novelist whose marriage falls into disarray after she accidentally overhears her husband dissing her writing.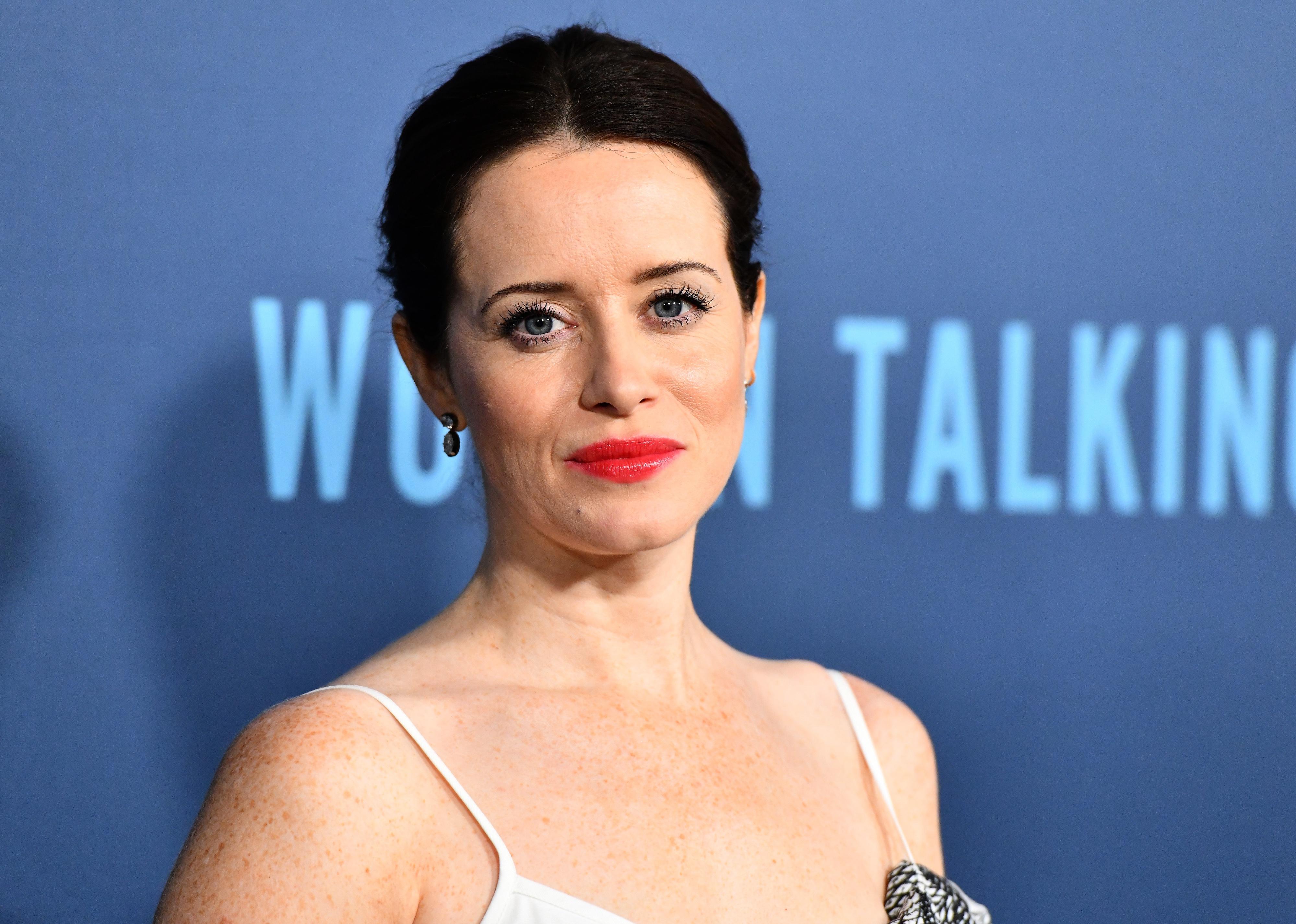 Strangers
Claire Foy and Jamie Bell play a screenwriter's long-dead parents who are somehow still young and living in his childhood home. Andrew Haigh directs this thriller, which also stars Andrew Scott and is adapted from a Japanese novel by Taichi Yamada.