The Kia West car dealership in Coquitlam has transformed its boardroom into a make-shift call centre, booking free flights for stranded British Columbians in the Fraser Valley.
The phone rings every two to three minutes.
The air service is the brainchild of Mark Ahnert, one of the dealership owners. A pilot himself, Ahnert got his pilot friends together and started the service earlier this week, after flooding forced the closure of all highways connecting the Lower Mainland to the Interior.
"They're pilots who have planes and their licence and just want to help," Dane Endresen, the dealership's general manager, tells Glacier Media.
Ahnert was not available for an interview at the time of publication.
Since Tuesday morning, between 200 and 250 people have boarded one of the small Cessnas, Endresen says. The pilots travel between Chilliwack and Hope, and Hope and Abbotsford (and back).
"Every time we hear of somebody being so thankful, it's a pretty amazing feeling," Endresen says, recalling how a single mom was able to reunite with her two kids. "It's definitely more rewarding than selling cars, that's for sure."
The Kia dealerships in Chilliwack, Hope and Abbotsford have banded together, he adds, driving people where they need to go once they land. Given that gas is in short supply in those communities, Endresen says employees are siphoning gas out of the cars on the lot to fill up the shuttle van's tank.
"This is a very competitive industry, but to get everyone together to kind of get out there, it's been pretty cool."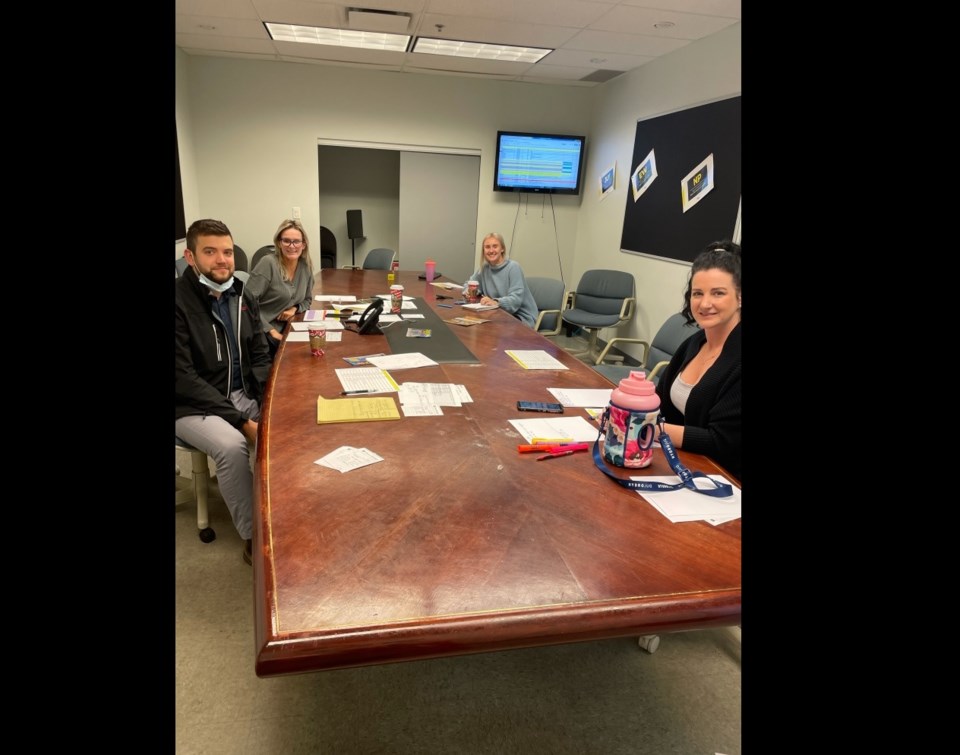 IF NOT BY AIR, BY BOAT
People, pets and livestock are also being transported by boat, thanks to the generosity of those who own one.
"Yesterday, we did three trips from Kilby to Hope and back. We hauled 46 people down and we hauled a boatload of food and supplies and about 10 people up that needed to get to Hope," says Jesse Judd, who works for STS Guiding Service. The company has a base in Harrison Hot Springs and Mission.
When reached by Glacier Media, Judd was on his second trip of the day.
"We've been on the river for 28 years. We know the river better than pretty much anybody out there," he says, adding each way is about 1.5 hours.
People's spirits are "good," he continues.
"They're happy to get home. ... There's a variety of situations: people that have been stuck in Hope in a hotel for three days, or people living in their cars."
At the time of Glacier Media's interview, Judd was chartering a couple with a young baby and a father who was separated from his son.
Brian Mirea has also been on the waters. He's helped rescue dogs and cats.
"It's just flooded everywhere. There are houses halfway under water, cars where you can just see the top of them. It's pretty crazy," he says. "I've never seen anything like it."
Chilliwack resident Naomi Baker is one of many people offering to check in on the elderly in her city.
"I work in health care, so I'm very familiar with how many people rely on their support to get their daily things, whether it's having groceries delivered or a safety check," she says, adding the community effort is "amazing to see."
Kelsey Firth, meanwhile, works at Ellwood Park Animal Park in Abbotsford as a veterinarian assistant. The parking lot and the surrounding roads are flooded, she says, so the clinic is currently closed.
She, too, is also available to help.
"I was thinking of getting on boats and even helping with moving animals because I'm comfortable crating animals," says Firth, who's worked with cats, dogs, rabbits, goats, horses and cows.
SERVICES LISTED IN GOOGLE DOCUMENT
The services offered by Ahnert, Judd, Baker and Firth are all listed in a comprehensive Google document created by Kimberly Gillard.
The Vancouver resident, whose entire family is from Abbotsford, is updating it every hour, for now. The information is taken from five-plus Facebook groups, she says, and includes links to important updates and resources.
Thanks to the document, 800 to 1,200 animals were able to get water, Gillard points to as one example.
"The community has stepped up big time."
If you'd like to get in touch with Kia West staff to book a flight, call 604-777-1292.