Inside a glass-walled noodle house, the bustle of Vancouver's lunch crowd is thrown out of focus by the clouds of steam coming off a new stove.
Throughout much of human history, cooking has often been synonymous with fire. With the rise of modern commercial kitchens, that fire has nearly always come from a single source — methane or natural gas.
But here in Canada's third-largest city, Thai-inspired Fat Mao Noodles has turned away from gas-kindled ranges in favour of electric induction stoves, an increasingly popular low-carbon alternative.
"It's fast. It's hot. It's safe," said Nisarat Traitrongsat, as she dunked two baskets of thick noodles into a roiling broth.
"It boils in three minutes."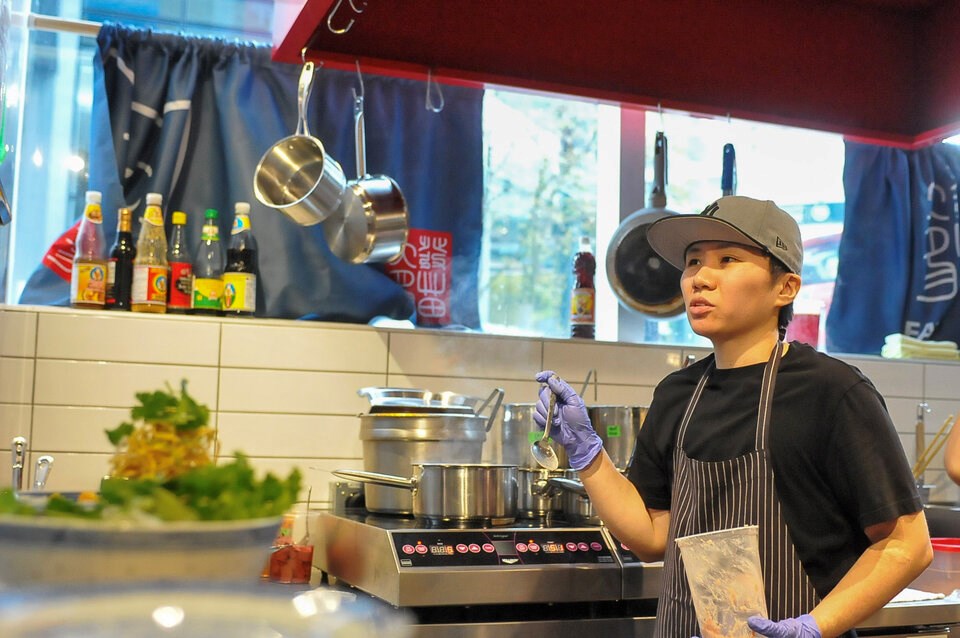 ​The chef originally hails from Bangkok, Thailand, but has spent the past year and a half working for Chef Angus An — a restaurateur who runs seven locations across the region, including the Michelin-recommended Maenam in Vancouver's Kitsilano neighbourhood, Longtail Kitchen in New Westminster, and Mekong in Whistler.
Trained at the French Culinary Institute in New York, An staged at a number of Michelin-starred restaurants before returning to Vancouver in 2006. He has been among the early adopters of a farm-to-table model, incorporating his own community garden, local produce and sustainable seafood into his menus.
But when he opened up two Fat Mao locations in recent years — one off Helmcken Street and another in Chinatown — An was forced to embrace a new kind of cooking.​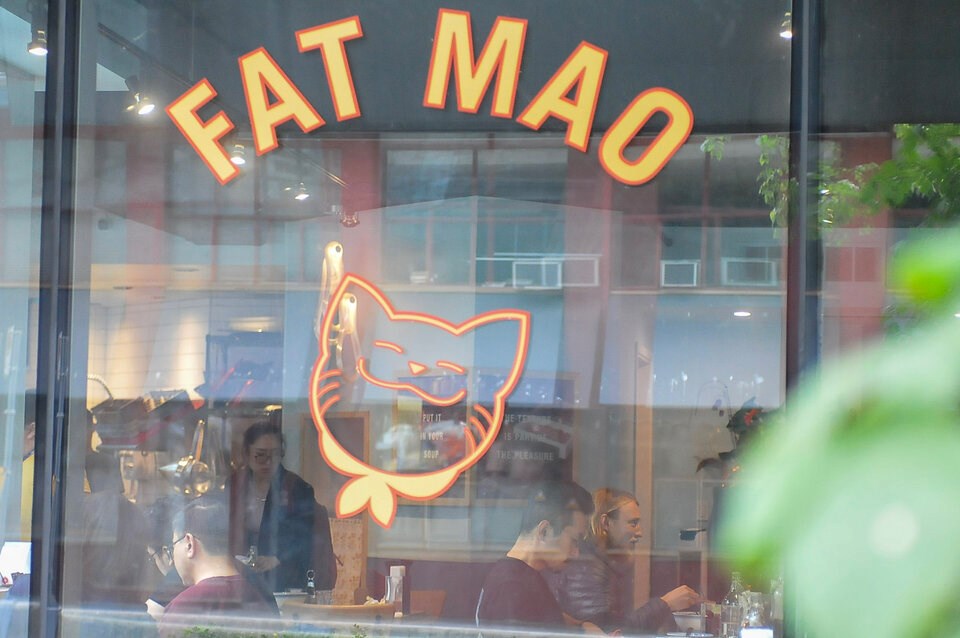 ​In 2015, the Chinatown location where An wanted to open a noodle house didn't allow for type-one venting, grease hoods that capture the aerosolized chemical residues that burn off woks, fryers and anything else on an open-flame gas stove.
"I'll be honest, we didn't really do it for climate reasons," he said. "It was because of necessity."
That necessity carried over to the second Fat Mao location, which opened in 2022, and also now runs on 100 per cent induction stoves.
An says the induction ranges he works with cook at more than 90 per cent efficiency, meaning 90 per cent of the energy put into the appliance is used to cook food. That's more than double the efficiency of a standard gas stove.
"Nowadays, technology has gotten so much better," An said. "It's faster than gas and it's more efficient."
"Power-wise, there's never a difference."
'Very consistent, very precise'
Unlike cooking through thermal conduction — such as a flame or electric heating element — induction ranges achieve efficiency by running an alternating current through a coil of copper wire placed below the stove's glass or ceramic surface.
When a pot or pan with the right amount of iron is placed on top, the vessel is repeatedly magnetized like the core of a transformer. The result: the food inside is heated while everything else remains cool to touch.
The technology has worked especially well for the two noodle houses, where chefs braise meats and boil soup stocks at consistent temperatures for hours on end.
"I can tell a cook to leave it at 50 per cent power and that'll be 50 per cent power every single day. It's very consistent, very precise," An said.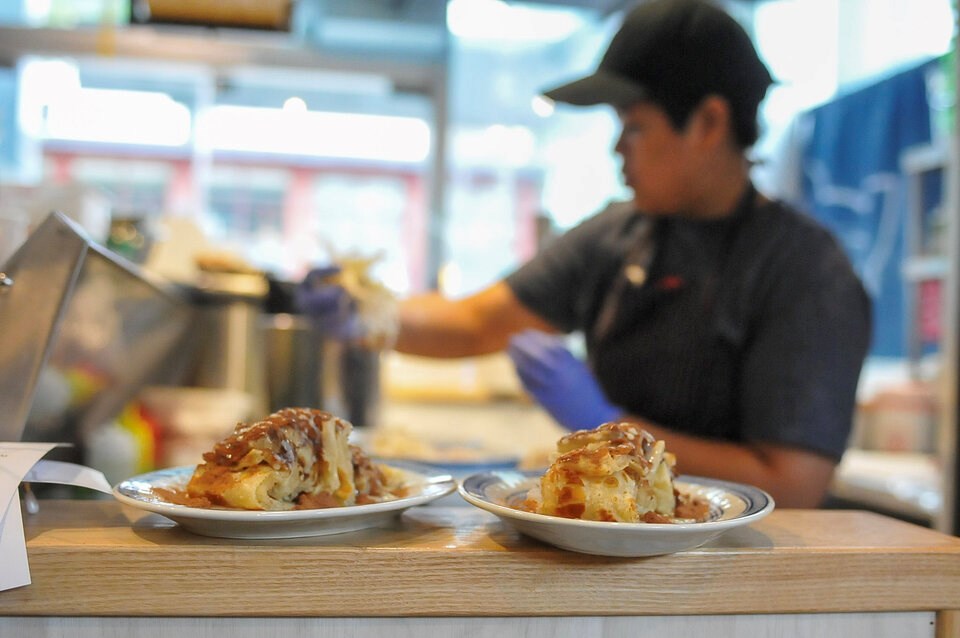 ​There are some drawbacks to induction cooking. All the cookware has to have the right metal concentrations to achieve the electromagnetic effect.
​Tossing a pan or lifting a wok from a stove's surface is another challenge, as every time the cookware is removed from the surface, it stops cooking.
"There are technologies that are getting better where you can take your pan off maybe half an inch and it'll still work," An said. "But half an inch is not easy to move."
The chef added: "The distance is still not quite there yet, in my opinion."
Another barrier is cost. An saved money by buying induction ranges at his two noodle houses because instead of buying a grease ventilation system, he only needed to install a steam hood that costs tens of thousands of dollars less.
On the other hand, he said, the ranges themselves are roughly 10 times more expensive, and servicing them when they go down requires finding a specialized dealer.
Established restaurants face cost barriers to go electric
For other restaurateurs, like Meeru Dhalwala, co-founder of the popular Vij's Restaurant, the decision to replace old gas stoves with induction technology would be simple — were she opening up a new location.
Like An, Dhalwala has spent years crafting environmentally conscious menus. She says that picked up in 1999, when she unwittingly developed a recipe using orange roughy, a fish that lives to 130 years old and has been considered by some a "posterchild of fishery mismanagement" when in the 1990s stocks collapsed.
When a food writer came in to Vij's, Dhalwala said she remembers feeling "very pleased with the recipe."
"But the food writer then said to my general manager at the time, 'Are you aware that you're serving an endangered species on your menu?'"
Dhalwala tracked down a phone number of a New Zealand fisheries department and confirmed the fish's status.
"That was my gate for [caring about] climate change: the oceans and orange roughy. And so I then took that fish off my menu, like as fast as I could."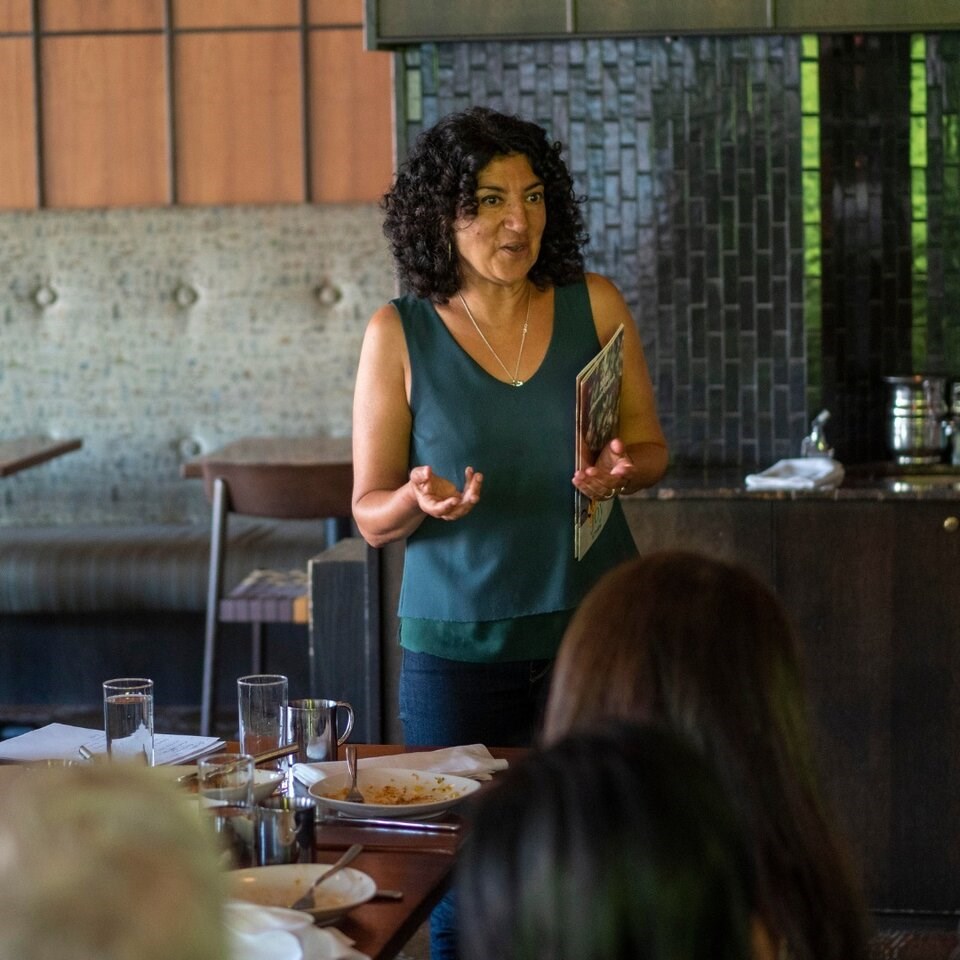 Dhalwala, who now also sits on the advisory board of the University of British Columbia's Faculty of Land and Food Systems, says it's been a constant process of learning ever since. Whether it's sourcing meat from farms that practice sustainable animal husbandry or buying vegetables from producers of regenerative organic produce.
"Some of the things I'm just a little bit lost at. When we did Vij's, the new location eight years ago, I had no idea about induction cooking," she said.
"It was natural gas all the chefs were using. We didn't know any better and we did a very expensive buildout in our kitchen."
Hundreds of thousands of dollars later, Dhalwala remembers thinking, "'Wow, look at this awesome kitchen!'"
But the more she read, the more she said she started paying attention to the fact natural gas was largely methane, a greenhouse gas 80 times more potent than carbon dioxide over the first 20 years it is leaked into the atmosphere.
So when a group of environmentally focused doctors asked her to put on an induction cooking demonstration at Vancouver's Olympic Village last summer, her first response was, "you don't want a hypocrite."
Since then, however, Dhalwala says she's been won over by the technology. She bought an induction stove at home and can cook 90 per cent of her menu at Vij's on the burners. The only barriers: roasting eggplant and kebabs, as well as the cost of scaling up that single home burner through a full commercial kitchen retrofit.
"We are an established older restaurant," she said. "To empty it out and then refurnish it, especially after the pandemic, I just don't have that money."
"But if I were to open up a restaurant tomorrow, I would not see it as an obstacle."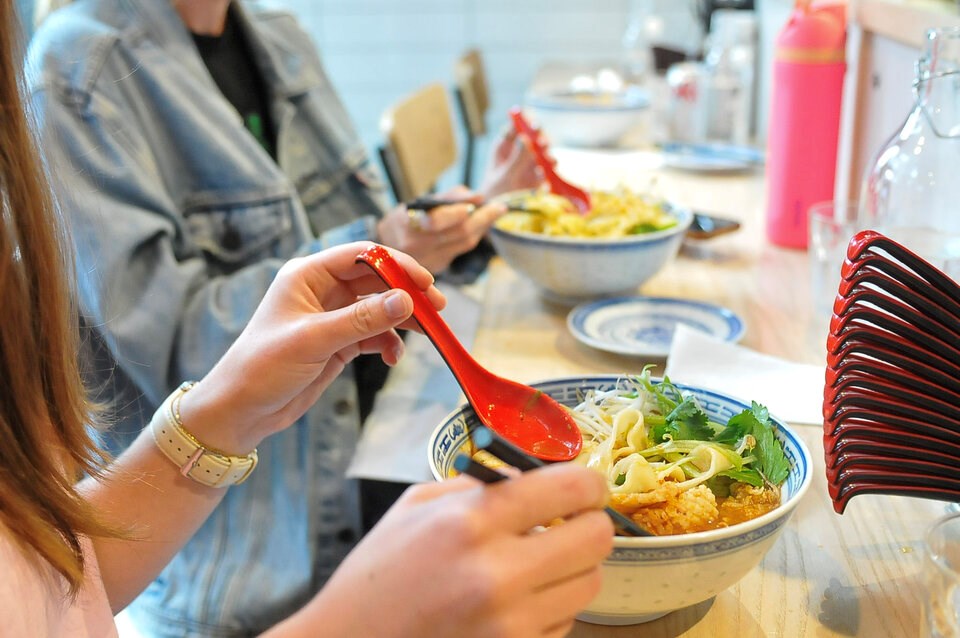 Dhalwala, who reads an hour of non-fiction a day, says she sees the move away from gas as part of a longer process in which humans are the dominant animal on the planet. For her, that story emerges when humans learned to harness fire, cook food and initiate an evolutionary process where a big gut was swapped out for a bigger brain.
"That's a fact. That's our history. That's emotional. That's very romantic. It happened and now I feel like, you know what, it's time to move on," she said.
"We just can't keep our feet and cement."
An recently joined Dhalwala to demonstrate induction cooking at a clean energy and electric technology trade show earlier this month at the Vancouver Convention Centre. Asked why he is promoting a technology that is still new and expensive, An said he believes in it like he believes in the rising tide of sustainable transportation.
"It's like electric vehicles. Will it ever replace petrol cars? I don't know. But it's certainly now at a point where it's finally competing as a legitimate option," An said.
"I think it's getting better and better."