An inviting and stylish entry door can significantly impact your home's curb appeal. However, customizing your door doesn't have to break the bank.
The experts at Ecoline Windows share some budget-friendly ways to give your entry door a fresh look, along with their insights on when it's time to consider a new door replacement.
Deciding on the ideal door material: durability meets affordability
Selecting the right door material is crucial for balancing cost, durability, and aesthetics. Here are the pros and cons of the three most popular options when it comes to door frame materials in B.C.:
Wood is classic and versatile, but requires regular maintenance and may be more expensive.

Homeowners love fibreglass because of its versatility. Fibreglass exterior doors can easily mimic wood's look but offer low-maintenance and better insulation. It is still less expensive than wood but may have a higher cost when compared to other materials.

Steel is highly durable, energy-efficient, and affordable, but may be prone to dents and scratches. Steel doors are best if you are on a budget but need a reliable modern door to elevate the front entrance.
Painting your door: a splash of colour
You can transform your door with a fresh coat of paint. Choose a colour that complements your home's exterior and reflects your style. For a professional finish, follow these tips:
Clean and lightly sand the door before painting.

Use high-quality exterior paint and primer.

Apply multiple thin coats, allowing each coat to dry before adding another.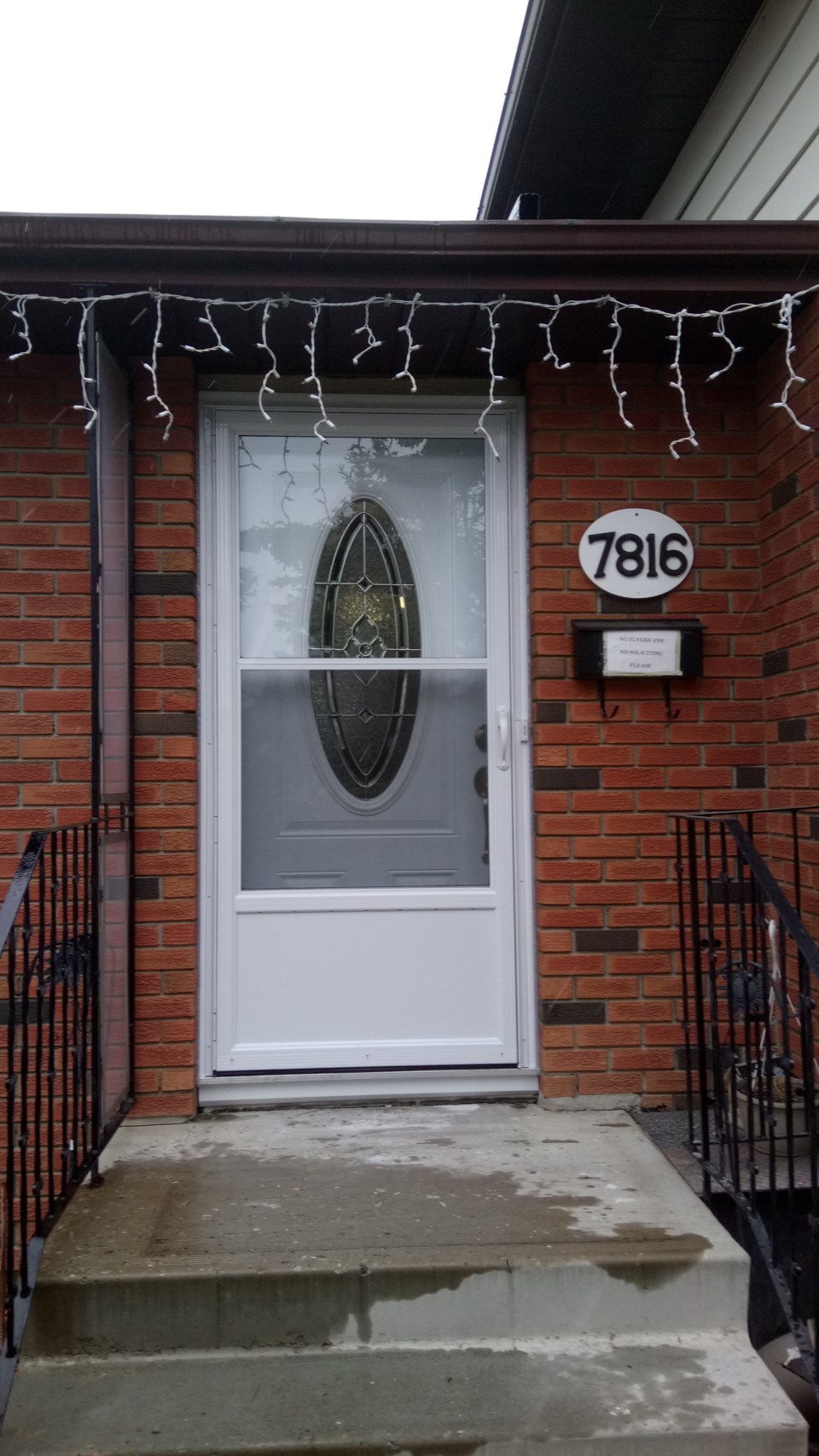 Upgrading your hardware: small changes, big impact
Making changes to your door's hardware is a simple yet effective way to revitalize your entryway. Reliable hardware not only elevates the security of your house but also clearly distinguishes cheap doors from the high-quality unit. Here are some ideas to make a big impact with minor changes:
Browse various styles, finishes, and materials for your handles and door knobs to find the perfect match for your door. Consider traditional, modern, or antique designs to complement your home's exterior.

Prioritize security and style by choosing locks and deadbolts that blend seamlessly with your door's aesthetic. Electronic or smart locks can also be an affordable way to enhance your home's security.

Add a touch of elegance with a functional yet stylish door knocker or kick plate. These accessories are available in various designs and finishes, making it easy to find one that suits your taste.
Remember to measure your door and hardware before purchasing to ensure proper fit, and follow the manufacturer's installation instructions for a polished result.
Adding decorative touches to your door
Customize your entry door with creative decorative elements that showcase your style and complement the exterior. Here are some trendy ideas to get you started:
Glass entry doors are especially loved in B.C. Try incorporating window inserts or glass panels to add natural light and visual interest to your door. Choose from clear, frosted, or stained glass, and select a design that complements your home's architecture.

Enhance your door with ornate mouldings or trim to create a unique look. Opt for pre-made pieces or DIY moulding designs using wood or lightweight, paintable foam.

Give your door a high-end appearance with a faux finish, such as a wood grain effect on a steel or fibreglass door or a faux patina on hardware for an aged look.
Combining upgraded hardware and decorative touches gives your entry door a fresh, personalized look that reflects your style and enhances your home's curb appeal.
Boosting your entryway's appeal: it's all in the details
Enhance your door's surroundings to create a welcoming atmosphere by:
Updating exterior lighting with stylish, energy-efficient fixtures.

Replacing your doorbell or house numbers for a modern touch.

Adding plants and accessories to make your entryway more inviting.
Moreover, your front entrance look directly depends on how you maintain it. Ensure regular cleaning and inspecting of exterior doors for damage, weatherproofing the door to enhance energy efficiency and longevity.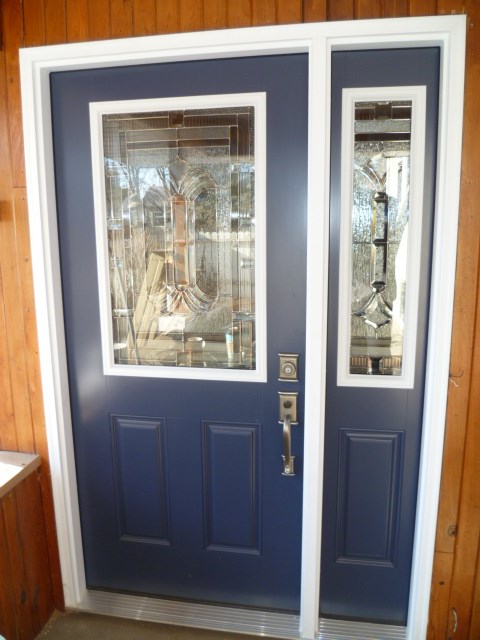 When to consider a door replacement
Sometimes, old doors simply can't be customized. Recognizing the signs that you need a new exterior door is essential for maintaining your home's security, energy efficiency, and curb appeal. Here are some key indicators that it might be time to replace your entry door:
Drafts: If you feel drafts around your door even when it's closed, this may indicate poor insulation or a damaged seal, leading to increased energy bills and a less comfortable home.

Difficulty in Operation: If your door is challenging to open, close, or lock, it could be a sign of warping, foundation shifts, or other structural issues, which may compromise your home's security.

Poor Energy Efficiency: If you notice a significant increase in your heating or cooling bills, your door may be poorly insulated, allowing heat transfer between your home and the outdoors. A new energy-efficient door can help reduce energy costs.
When noticing any of these signs, consult a professional to assess your door's condition and discuss whether a replacement is necessary. Investing in a new, high-quality entry door can improve your home's security, energy efficiency, and overall appeal.
Planning for an entry door replacement for your home? Visit Ecoline Windows Kelowna or call +1 (778) 717-7224. Their door experts will be happy to consult you on the right model, help to claim maximum government rebates, and ensure hassle-free installation.