Stefanie Reznick has helped a generation of Sunshine Coast children discover the joys of cross-country skiing.
The long-time (entirely volunteer) administration coordinator for the Dakota Ridge Nordics Ski Program has done most of the organizing and the planning and rallying of other volunteers for the past eight or so seasons, and has been with the program in one shape or another for the past decade. In that time, the local program teaching youth ages three to 16 has grown from 35 skiers to more than 100.
Now that this year's season at the Dakota Ridge winter recreation area is wrapped up, Reznick is planning to step back from the position and hopefully hand it off to a person or group who can take on the role.
"I was really happy with what I've been able to offer the club," said Reznick. "Now I'm hoping that if somebody or a group of somebodies takes over for me… with some fresh ideas and fresh blood, that the club can develop in new and wonderful ways."
The task, Reznick describes, is to be a professional plate spinner. "There are a lot of different balls in the air." There are the skiers, more than a dozen coaches, and volunteers doing other parts of the program, such as equipment loans. "Somebody who knows how to keep track of the common thread and good time management," she says.
Coaches learn with the kids
But Reznick's influence on the program is lasting.
When Bronwen Payerle started as a coach seven years ago, she was as new as the kids she was teaching – they started her off with the three-year-olds. "Whenever I fell over, all the kids had to fall over, that was the rule. And then we would all get back up on our skis together. I've made my way up to Jackrabbits level two now."
Her son, now 12, has reached the highest level the program offers and her younger daughters are now learning skiing too. The youngest, 3, started as a Bunnyrabbit this season.
Payerle credits Reznick with running a fulfilling program. "I couldn't say enough good things about the Jackrabbits program and how Stef's being able to run it and grow it and make it a feel good place to be and activity to do," said Payerle. "Whether you're just starting out and don't know what's a ski and what's a binding, or whether you are more experienced and ready to jump in as a coach or an assistant, she's got time for everyone it feels like and she really wants to see kids acquire the skills.
"It's gonna be really hard to see her step back, because she does so much."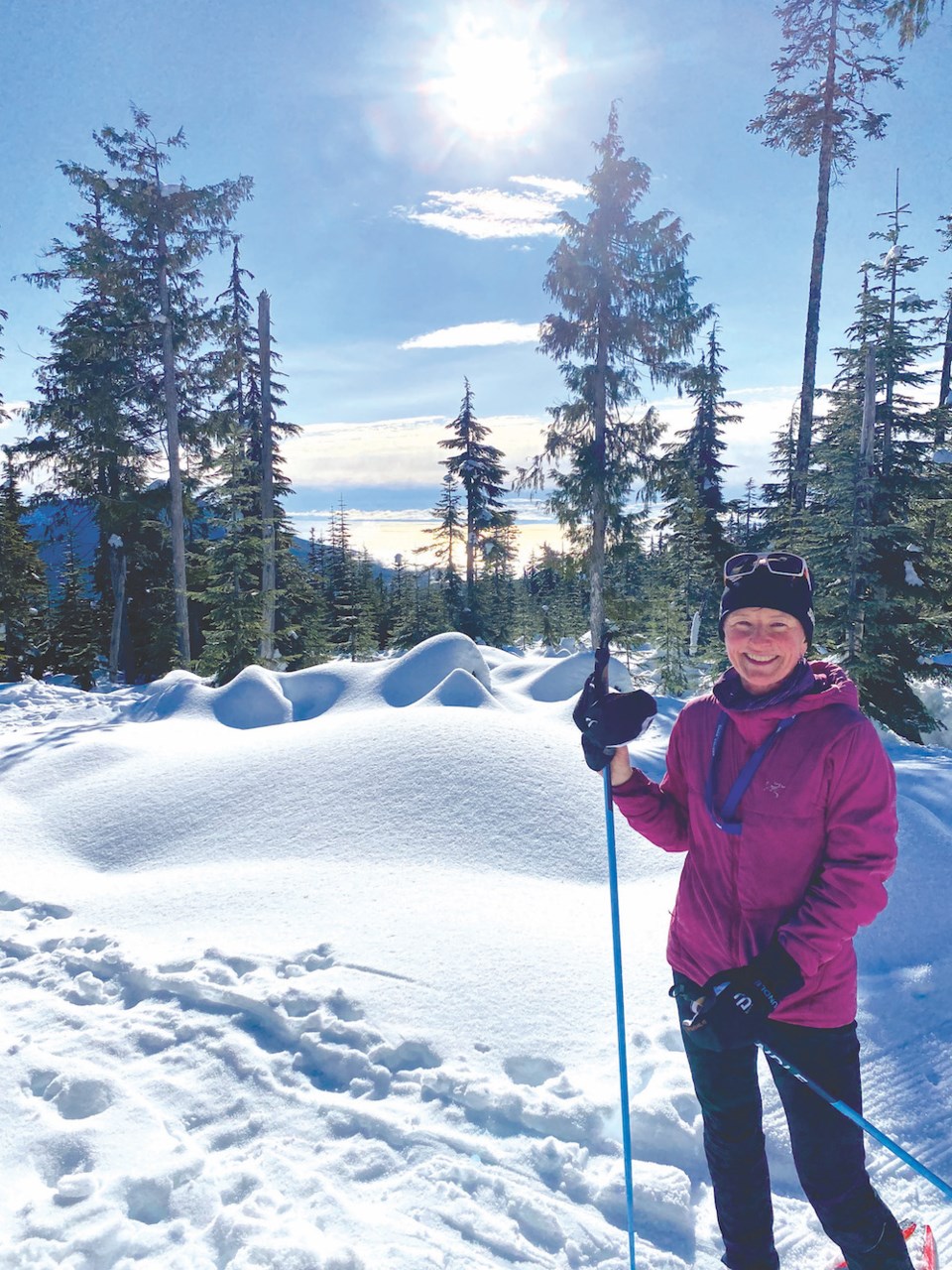 Anyone interested taking on the role (or interested in other volunteering with the program – both Reznick and Payrle stressed that a wealth of volunteers and community generosity that contribute to its success, from the coaches to those who groom the trails to Strait Coffee who donates hot chocolate) should get in touch with Reznick at dakotaridgenordics@gmail.com.
It's a lot of work but it's paid off for Reznick. "I've seen a lot of the kids start as Bunnyrabbits and move through the Jackrabbits program and graduate and go on and even return as coaches and assistant coaches themselves," said Reznick. "To see that development, and see how it really is a sport for life, makes me super excited and really motivated."
Why cross-country skiing? "Less screen time, time outdoors, learning to love nature, getting to know how to use their bodies, coming home tired and happy. That was one of the favourite things for our family when the kids were little," said Reznick.
The Dakota Ridge recreation area is open until March 28.