This is the second of a two-part series on access to health care services for sexual assault victims on the Sunshine Coast and B.C. as a whole.
Local governments, health care professionals and advocates are seeking support from the province to make sexual assault emergency response an essential service.
"There are no dedicated, secure or sustainable sources of funds for emergency sexual assault services," Grace Lore told Coast Reporter from Victoria.
Lore, a professor and consultant, has been working with the Victoria Sexual Assault Centre (VSAC) for the past 15 months on an ambitious budget proposal to "move the needle" on how the province prioritizes sexual assault care. And it's not just VSAC clamouring for change.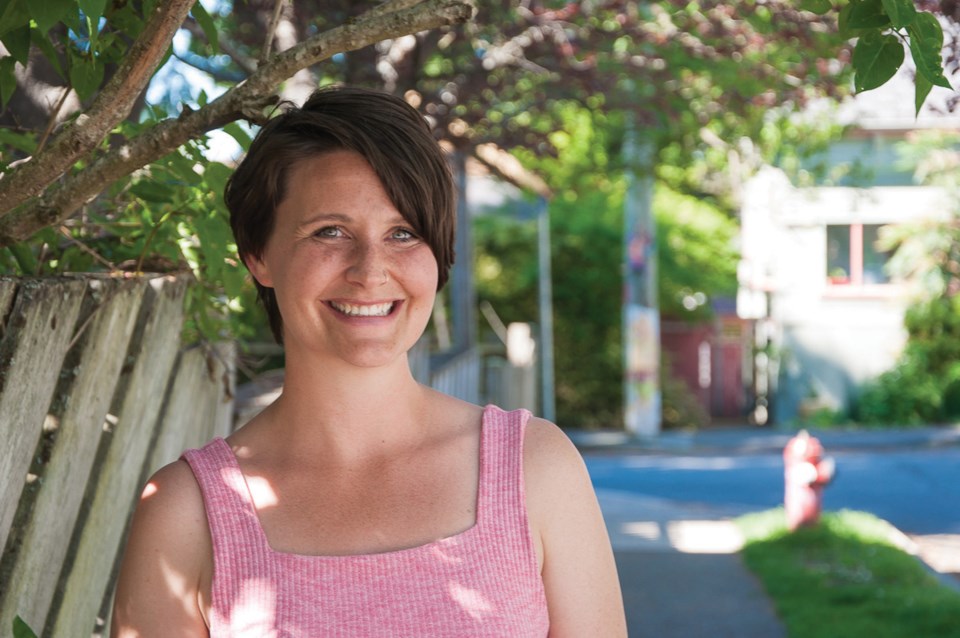 With Lore's submission to a provincial budget committee last June, 28 organizations across the province – including police, health care professionals, local governments, care providers, community organizations and sexual assault centres – echoed the need for stable funding. That proposal was followed up with a motion at the Union of BC Municipalities convention in September urging the province to create a dedicated funding stream for emergency sexual assault response.
The proposal Lore submitted seeks approximately $4.3 million from the Ministry of Public Safety and Solicitor General over the next three years, with support from the Ministry of Health.
The money would be used by 12 organizations across the province to develop sexual assault response teams and clinics, in addition to funding rural communities, such as the Sunshine Coast, which they say are in dire need of emergency sexual assault services.
Lore's proposal was buoyed by two other organizations, which submitted budget proposals with similar demands.
Legal advocacy firm West Coast LEAF wants the province to enshrine into law the right for victims to access community-based integrated crisis assault services.
Vancouver's WAVAW Rape Crisis Centre also demanded predictable funding. Dalya Israel, executive director for WAVAW, told Coast Reporter "There are huge gaping holes" in the fabric of post-sexual assault services and health care in the province. "We require the government to see responses to sexual violence as an essential service."
Welcome to VSAC
The need for a changed model comes into clear focus with VSAC's integrated clinic.
Open since 2016, the Victoria clinic is the first of its kind in Canada. It's designed to feel welcoming. There is private space where victims can be interviewed by police. They can receive medical attention and STI medication. Trained medical staff can gather evidence through forensic exams. Crisis support is also provided.
The team-based care is "trauma-informed" and puts the survivor in control, says Lore, and supporters say it's working.
Municipal and RCMP police departments now consider the clinic "critical" for law enforcement, since it has resulted in a 400 per cent increase in statements to police.
More than twice as many victims in the area have sought help since it opened. "We saw five survivors a month at the hospital. Now, at the clinic we see 11 survivors a month," wrote Janet Calnan, coordinator for the South Island Forensic Nurse Program. The clinic also improved forensic evidence collection.
Victoria's mayor has also thrown her support behind the clinic, describing it as "critical to our community."
Elba Bendo, director of law reform at West Coast LEAF, said that "for most survivors of sexual assault, that difference in treatment, that trauma-informed approach, makes a significant difference." According to her budget submission, integrated teams like the one at VSAC's clinic, can "drastically reduce the long-term effects of the trauma on survivors of sexual assault."
But this model of integrated care – which is both novel and needed – is also endangered.
"This is not sustainable in any way," Lore told Coast Reporter, explaining the clinic relies on grants and donations to operate. "We have no source of predictable, dedicated funds. Zero." In 2018 they closed a crisis hotline that had been operating for 30 years so the clinic could stay open. "Without changes to the funding model … the clinic will be at risk of closing."
In contrast, says Lore, the proposed funding model would give other communities a shot to open their own clinics. And sexual assault response teams – coordinated, community-based teams that provide a range of services in the aftermath of a sexual assault – could also expand into other communities.
That could have a direct impact on smaller communities with access issues, such as the ferry-bound Sunshine Coast.
WAVAW's Dalya Israel traces today's services gap to 20 years ago, when a decision was made to dissolve the Ministry for Women's Equality and slash core funding to the province's 38 women's centres. Now funding for sexual assault services is divided between the ministries of Public Safety and Health.
"It creates the question about who's responsible," Israel said. "That remains the question on everybody's mind."
Rural access limited
The repercussions of that ministerial disconnect are especially glaring in smaller communities that lack larger, volunteer-driven organizations such as Vancouver's WAVAW or Victoria's VSAC.
Breanne and Marie (not their real names) experienced it first hand in separate incidents, moments after they walked through the emergency room doors at Sechelt Hospital on the Sunshine Coast.
Breanne described her experience as "chaotic" – her confidentiality was compromised at triage; her mother, who she called for support, was initially turned away. While Breanne was able to access a forensic exam, the process was delayed repeatedly because tools were missing, and it wasn't until she was on her way out the door that she was informed of crisis support through victim services.
When Marie arrived, no one was trained to do the forensic exam, nobody tested or treated her for STIs. After waiting for hours without being examined by a doctor, she gave up and left. 
Breanne told Coast Reporter the ordeal made her lose trust in the system.
"If the hospital is like this, what's going to happen if I go to the police station and I have to give a report?"
She has since been told victims are no longer asked to wait in the ER, and they don't have to disclose sensitive information at the front desk, which she views as signs of change, but Marie and Breanne's experiences exemplify what happens when communities lack resources to coordinate care.
Advocates on the Sunshine Coast have been ringing the alarm bells about "inconsistent" care at Sechelt Hospital, and in response, Vancouver Coastal Health (VCH) is expected to introduce two newly trained Sexual Assault Nurse Examiners in the coming weeks.
But a clear protocol is yet to be worked out, and the other half of the equation – victim services contracted through Public Safety – remains underfunded.
"VCH has responded by hiring two nurses and that I think will help in the long run," said Denise Woodley, who oversees victim services on the Sunshine Coast. But in terms of crisis support and coordinated emergency care – "we're underfunded for the need in our community."
A coordinated health care response had been proposed, however.
Three years ago a physician working for VCH in Squamish submitted a "Regional Sexual Assault Response Proposal" to VCH, supported by MLA Jordan Sturdy, that would allow for a coordinated response through the Sea-to-Sky corridor and the Sunshine Coast. The pilot was expected to cost approximately $100,000, but it never got off the ground. "It was something we pushed hard on, to try to get VCH to recognize their responsibility," Sturdy told Coast Reporter. For their part, VCH did not address the status of the pilot, but said the health authority has "expanded the provision of sexual assault forensic examination in the Sea-to-Sky corridor," and is expanding its forensic examination team.
Budget day
As the situation stands, health care and crisis support options for victims following a sexual assault depend heavily on where they live in B.C.
"Outside Kamloops, the Lower Mainland, and the Capital Regional District, there is no crisis, emergency, on-call or integrated care services for survivors in the immediate aftermath of an assault," according to Lore.
She says stable funding through Public Safety would allow communities to develop and fund sexual assault emergency response teams, integrated clinics and "scalable, community appropriate models." In turn, the health ministry could develop best practices and response standards, and give direction to health authorities and service providers to ensure services are synchronized.
And to address the ministerial silo effect, the province needs to create a government-wide plan that deals with all aspects of post-sexual assault care, Lore said.
The budget committee that received the proposals from Lore, West Coast Leaf and WAVAW recommended the province increase investments in programs and services, including sexual assault crisis response and integrated sexual assault clinics.
On Feb. 18, budget day, the province is expected to return its volley.
A spokesperson from the Ministry of Public Safety told Coast Reporter they were unable to speak to the budget proposal, but "are always open to discussing recommendations from stakeholders." They also pointed to grant programs that fund crisis support services. "This government recognizes the devastating impacts of violence on women, families and communities," the spokesperson said.
The Ministry of Health and Ministry of Finance did not respond to Coast Reporter's request for comment in time for deadline.
If approved, the funding could keep VSAC's clinic's doors open. It could create opportunities in rural communities, and it could lead to a clinic for WAVAW. Elba Bendo of West Coast LEAF told Coast Reporter it could also lead to something else: "Putting that investment in the front end has huge benefits for our society, both financial and non-financial. And it's just the right thing to do."