Many of the most well-loved and legendary film characters are inextricable from the actors who played them, so much so that it's often impossible to imagine any other performer in the role.
Even remakes of cinematic classics have a difficult time filling the shoes of the original cast members, not because the actors in the newer version are untalented, but because it's hard not to compare them to the originators of the roles. Is the quintessential couple in "Sabrina" Julia Ormond opposite Harrison Ford from 1995, or is it Audrey Hepburn and Humphrey Bogart in the original 1954 version? Could Timothée Chalamet's Willy Wonka truly fill out the purple jacket and top hat as well as Gene Wilder did?
Finding the right actor to breathe life into a role is a true challenge—one that can mean accolades and a revered place in movie history or being forgotten in the endless shuffle of Hollywood. Not only does casting mean finding the perfect actor to play a part, but navigating the morass of shoot schedules, contract conflicts, and disagreements between directors and studios as well.
Oftentimes, the actors who ended up in career-defining roles were not the first—or even the second—choices of the directors, yet they were lucky enough to be available at the right time with no major issues from other big names attached to the project. Once a movie has launched and released, however, the best actors for the roles have made it hard to imagine anyone else in their place. Could there be any "Pretty Woman" other than Julia Roberts? Would "The Matrix" be the same without Keanu Reeves?
These pivotal casting decisions affect not only film history, but also the real lives of the actors, shaping their career trajectories and even, on occasion, introducing them to future romantic partners. Stacker compiled a list of 25 iconic movie roles that almost went to other famous actors—and the stories behind these choices—using film databases and news reports.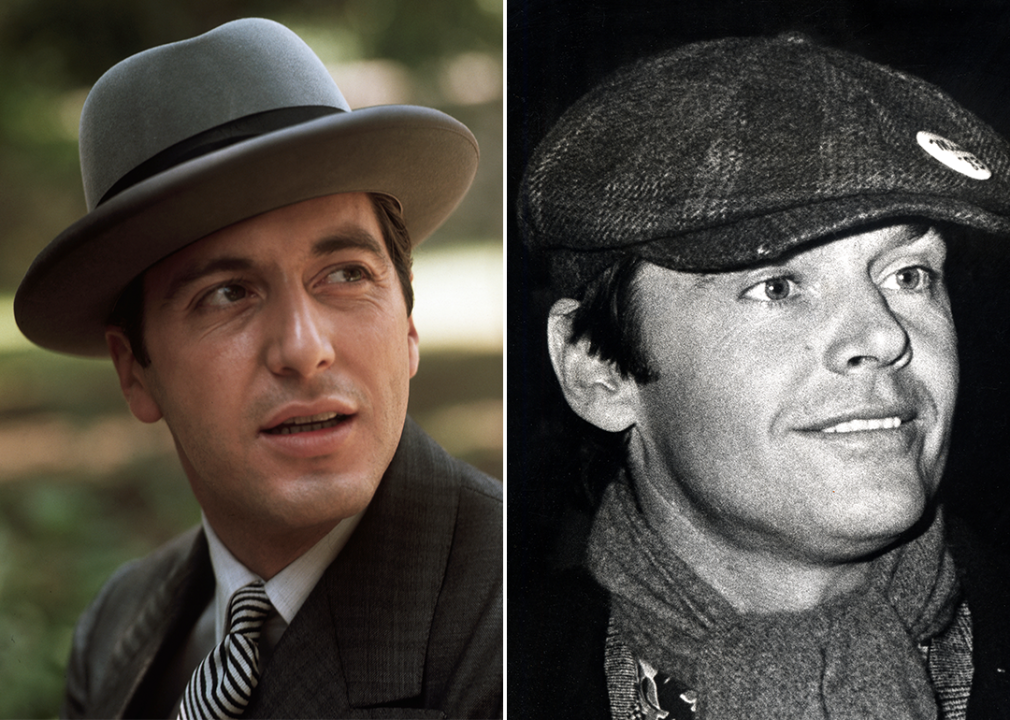 Michael Corleone, "The Godfather"
Al Pacino's turn as Michael Corleone in "The Godfather" transformed him from an emerging theater actor with only one previous film under his belt to a Hollywood heavy-hitter. The role was career-defining for Pacino, but Hollywood history almost went in a different direction. In 2004, Jack Nicholson told Movieline that he turned down the role because "Indians should play Indians and Italians should play Italians." Things didn't turn out badly for Nicholson, who instead starred in his own iconic films like "One Flew Over the Cuckoo's Nest" and "Chinatown" during the years following "The Godfather."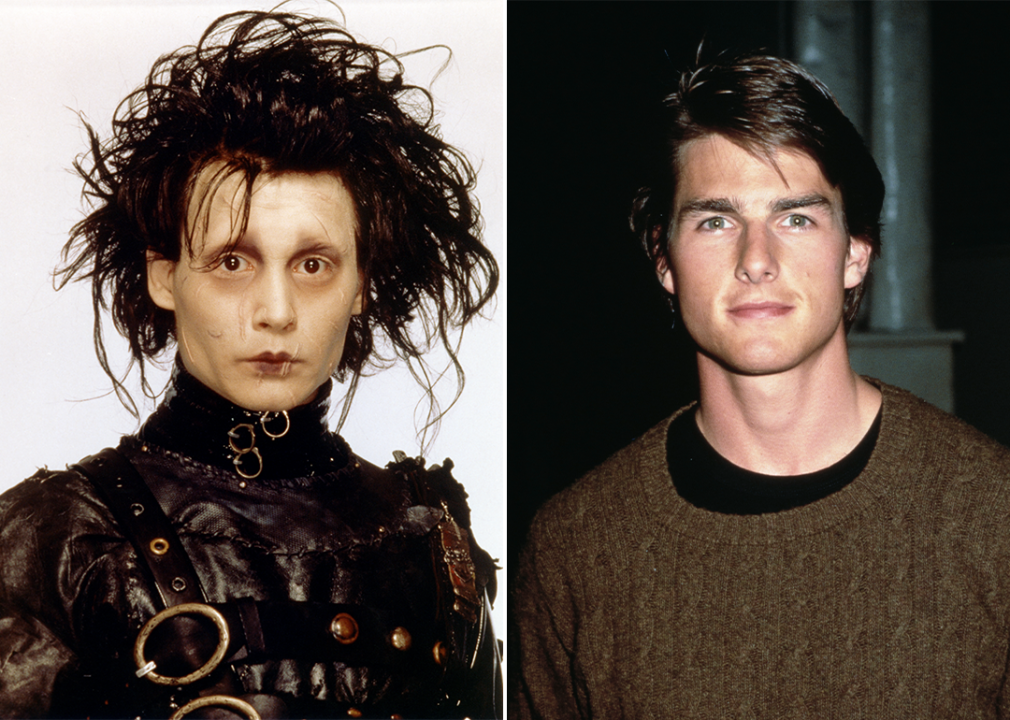 Edward, "Edward Scissorhands"
Edward Scissorhands is now one of Johnny Depp's most memorable roles. But while director Tim Burton always wanted Depp for the role, the film's studio, 20th Century Fox, wanted Burton to meet with Tom Cruise and consider him for the lead. During this meeting, Cruise reportedly asked so many logistical questions about how Edward Scissorhands did basic tasks like eat, drink, and use the bathroom, that he was ultimately passed over for the role. Cruise also expressed a desire for a happier ending, which to Burton indicated a fundamental difference of opinion on the film that would be too large to surmount.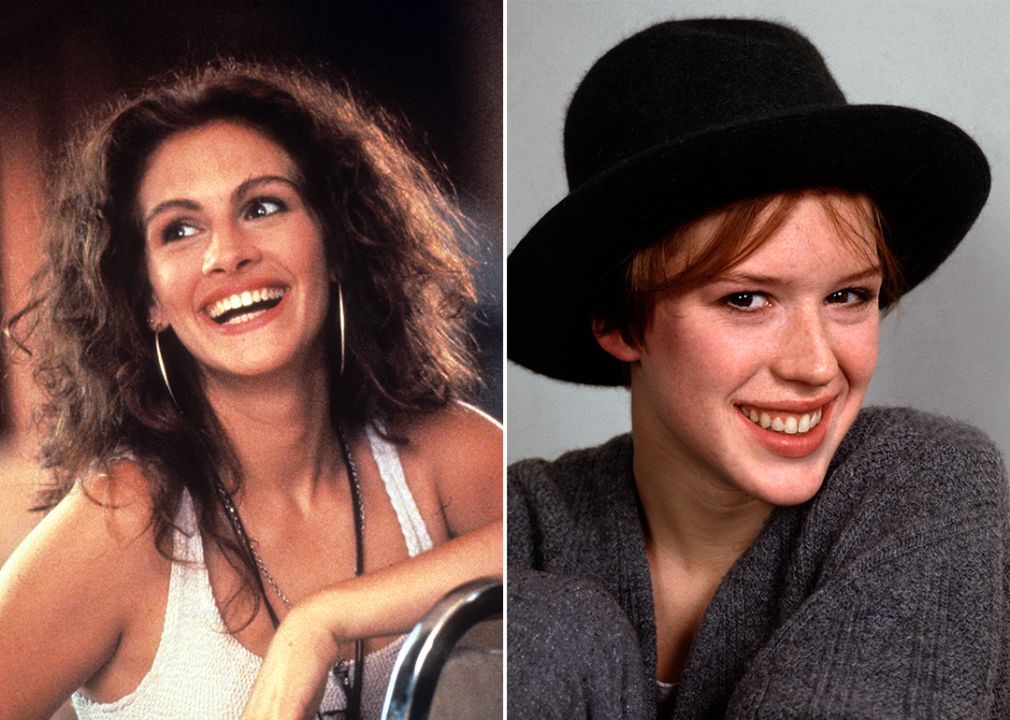 Vivian Ward, "Pretty Woman"
"Pretty Woman" was among the films that helped launch Julia Roberts' career. It remains a classic—if a somewhat complicated one—over three decades later. The role of Vivian was almost played by another famous red-headed actor, however; Molly Ringwald turned down the role because she didn't like the story, telling The Guardian that "Even then, I felt like there was something icky about it."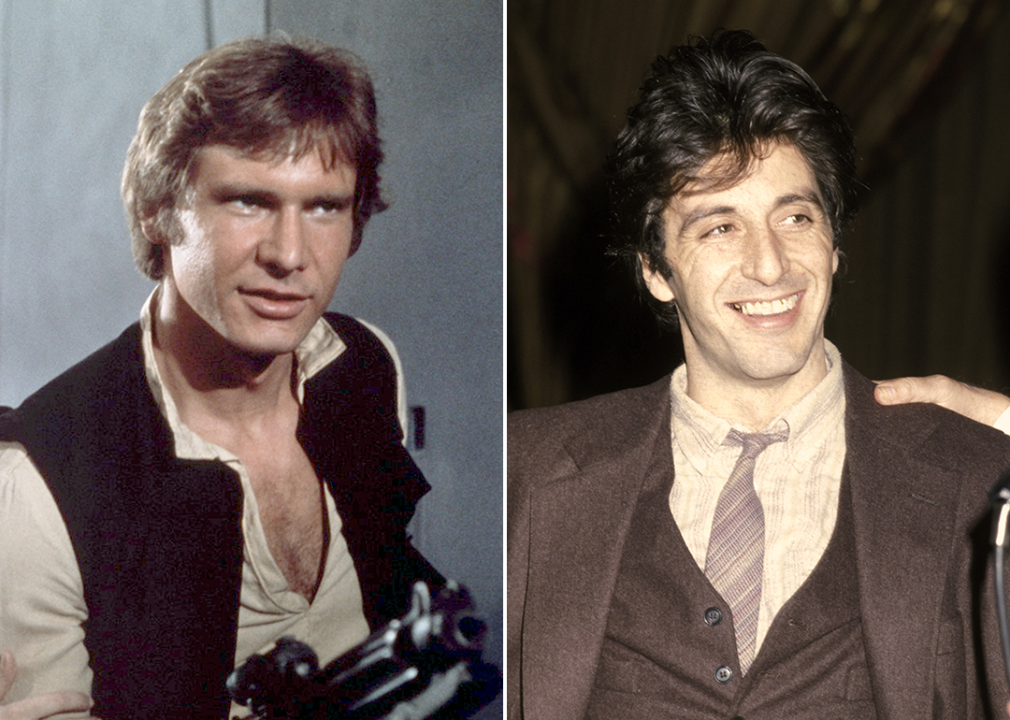 Han Solo, "Star Wars"
Playing Han Solo in the "Star Wars" films made Harrison Ford a household name and solidified Ford's working relationship with director George Lucas, which would later serve as an entry point into the "Indiana Jones" movies. The role was almost played by Al Pacino, who turned it down because he "didn't understand the script."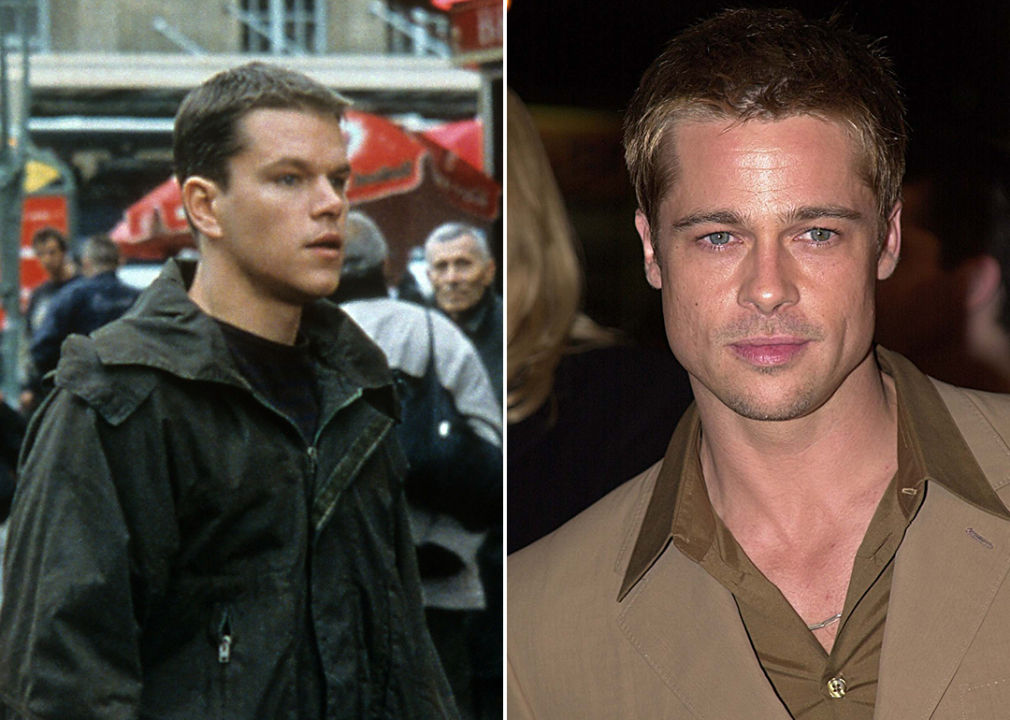 Jason Bourne, "The Bourne Identity"
Matt Damon became the face of the Jason Bourne film franchise, which is based on the Robert Ludlum book series, in 2002. It was not originally Damon, however, but Brad Pitt, who was lined up to play the starring role. After Pitt exited the film at the last minute because of a scheduling conflict with the movie "Spy Game," Damon stepped in and would go on to play Jason Bourne in three additional sequels.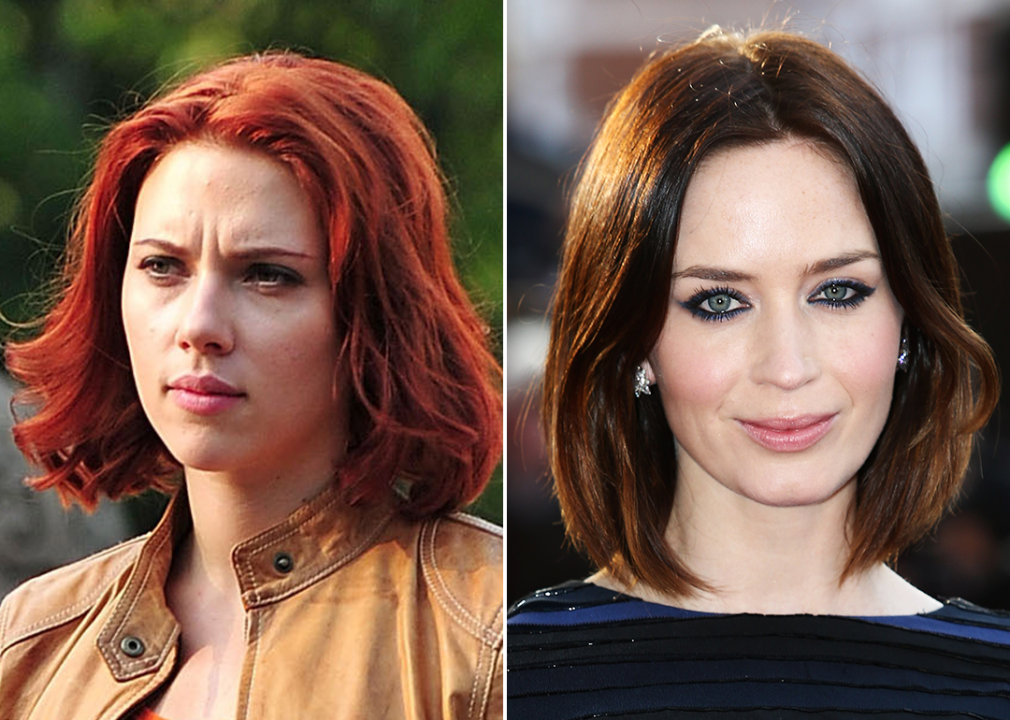 Black Widow, "The Avengers"
Scarlett Johansson has portrayed Black Widow in four "Avengers" films, as well as the standalone movie "Black Widow." She was not Marvel Studios' first choice for the role, however. Emily Blunt was their original pick, but she was unable to take the job due to her contract to work on 2010's "Gulliver's Travels"—a scheduling conflict she still regrets.
James Bond, "Casino Royale"
In auditions for a new actor to replace Pierce Brosnan as James Bond, Henry Cavill reportedly impressed the director, Martin Campbell, enough to be in the final running for the role. Unfortunately for Cavill, he looked a little too young to play the iconic spy in "Casino Royale," and Daniel Craig was cast instead.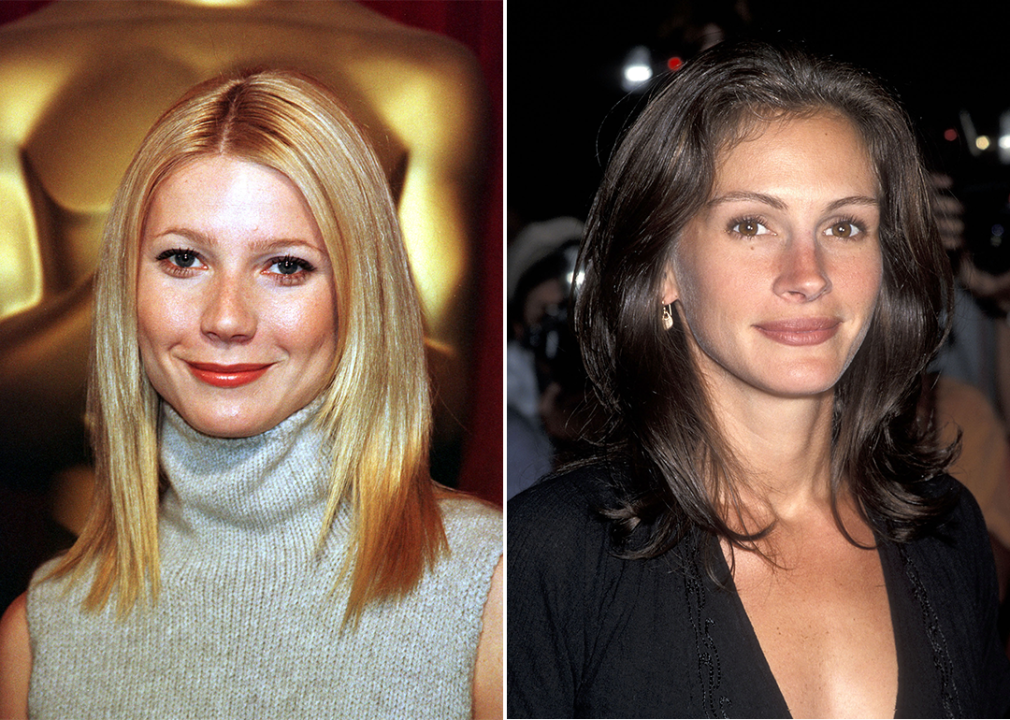 Viola de Lesseps, "Shakespeare in Love"
Gwyneth Paltrow won an Oscar for Best Actress for her role in "Shakespeare in Love," but she almost didn't play the role of Viola. Paltrow told Variety that an earlier iteration of the film had Julia Roberts attached to the part, but that version of the film eventually fell apart. Paltrow initially turned the role down without reading the script due to personal troubles, but eventually, after reading it, quickly accepted the role.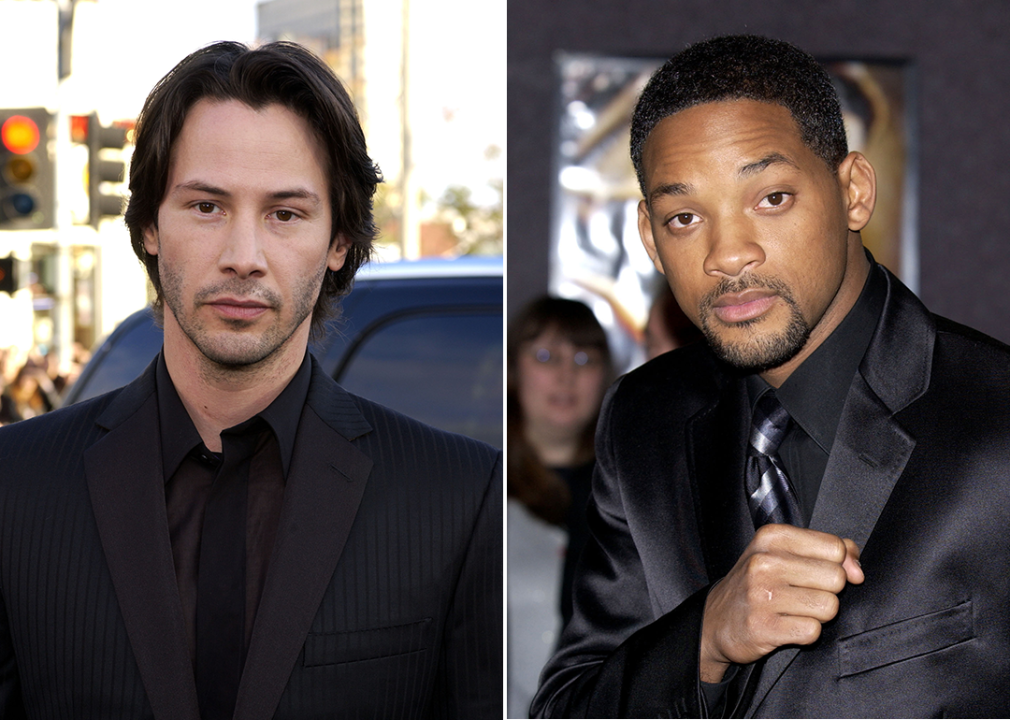 Neo, "The Matrix"
Before Keanu Reeves accepted what would become his most famous role, the part of Neo was offered to Will Smith. Around that time, Smith had just starred in "Men in Black" and "Independence Day" and was reluctant to be known only as "the alien movie guy." Later, that concern along with a convoluted pitch meeting with the Wachowskis, led Smith to pass on "The Matrix," one of his biggest career regrets.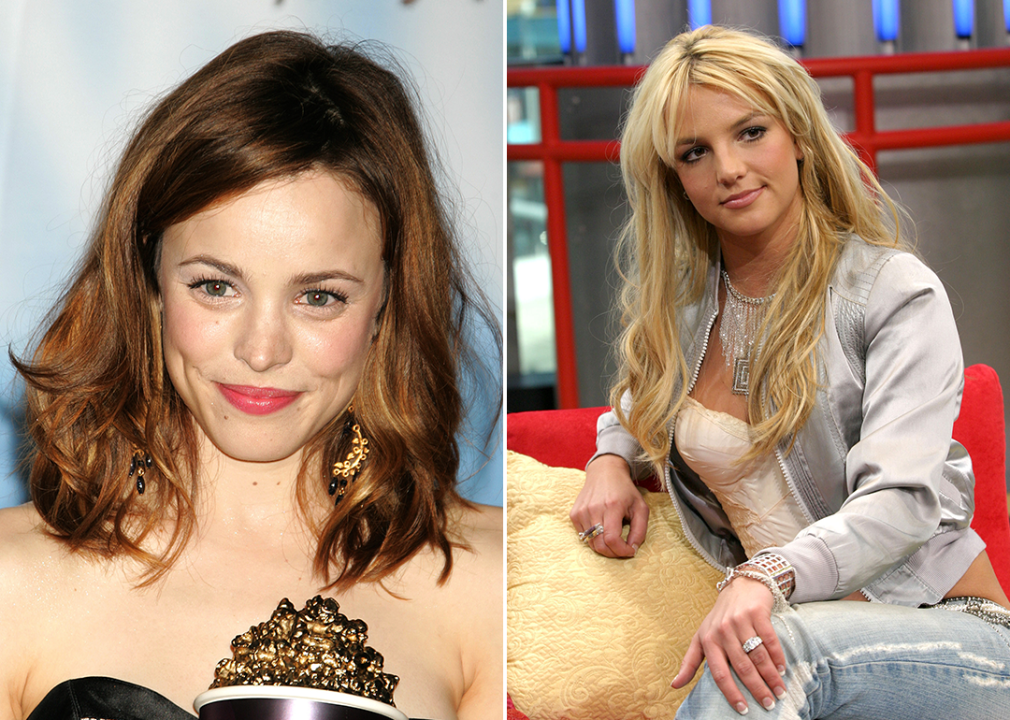 Allie, "The Notebook"
Rachel McAdams played Allie opposite Ryan Gosling's Noah in the iconic romance film, and the two went on to date in real life once production wrapped. But several other actors were up for the role of Allie, including Britney Spears, who knew Gosling from their "Mickey Mouse Club" days. Spears made it to the final two, but ultimately, McAdams won the part because of her strong performance despite being an unknown at the time.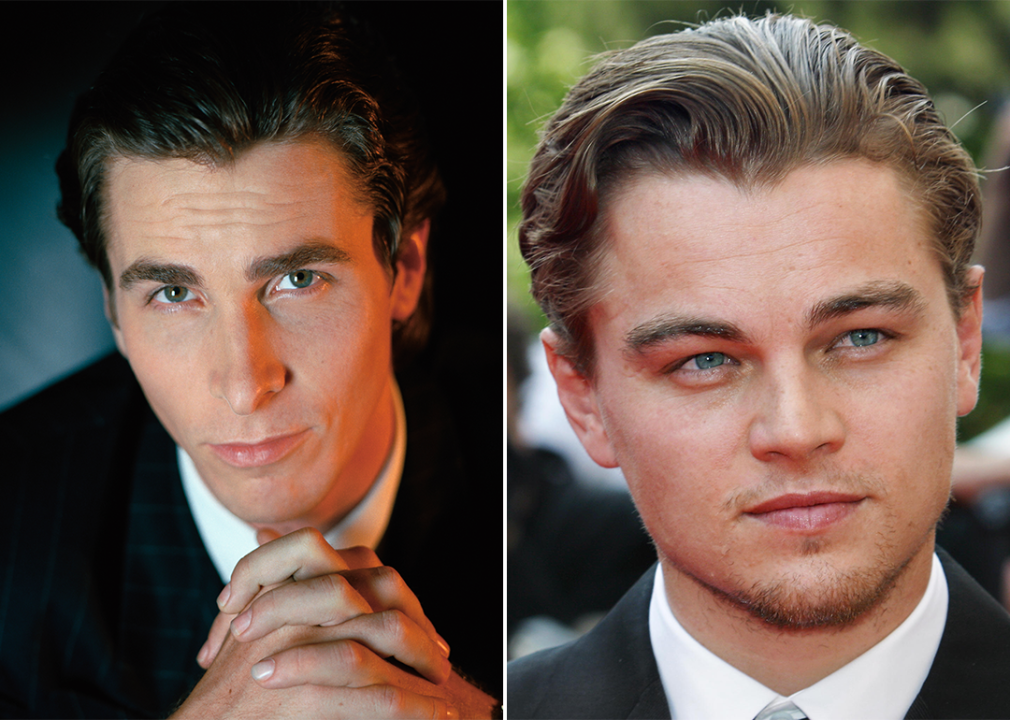 Patrick Bateman, "American Psycho"
Conflicts over the casting of Patrick Bateman roiled "American Psycho" before its production, leading to the ousting and subsequent rehiring of screenwriter and director Mary Harron. Harron wanted to cast Christian Bale, who was lesser known then, in the starring role rather than the studio's pick, Leonardo DiCaprio. The studio fired Harron and briefly hired Oliver Stone to direct and DiCaprio to star before DiCaprio dropped out. Ultimately, Harron cast her first choice, Christian Bale, in a role that propelled him to stardom.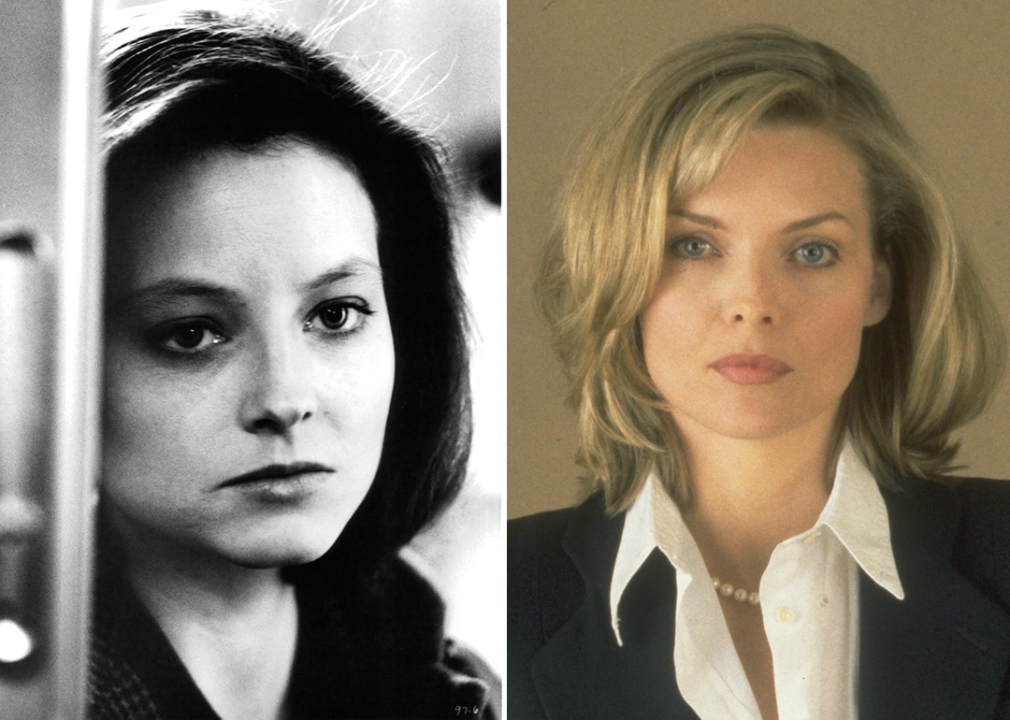 Clarice Starling, "The Silence of the Lambs"
Jodie Foster famously portrayed FBI agent Clarice Starling in "The Silence of the Lambs" and won an Oscar for Best Actress for the role. But it was Michelle Pfeiffer who was first offered the role. At that point, Pfeiffer had already worked with "The Silence of the Lambs" director Jonathan Demme on a previous film, "Married to the Mob." Pfeiffer turned down the offer because she felt that the film contained "such evil" that it made her uncomfortable.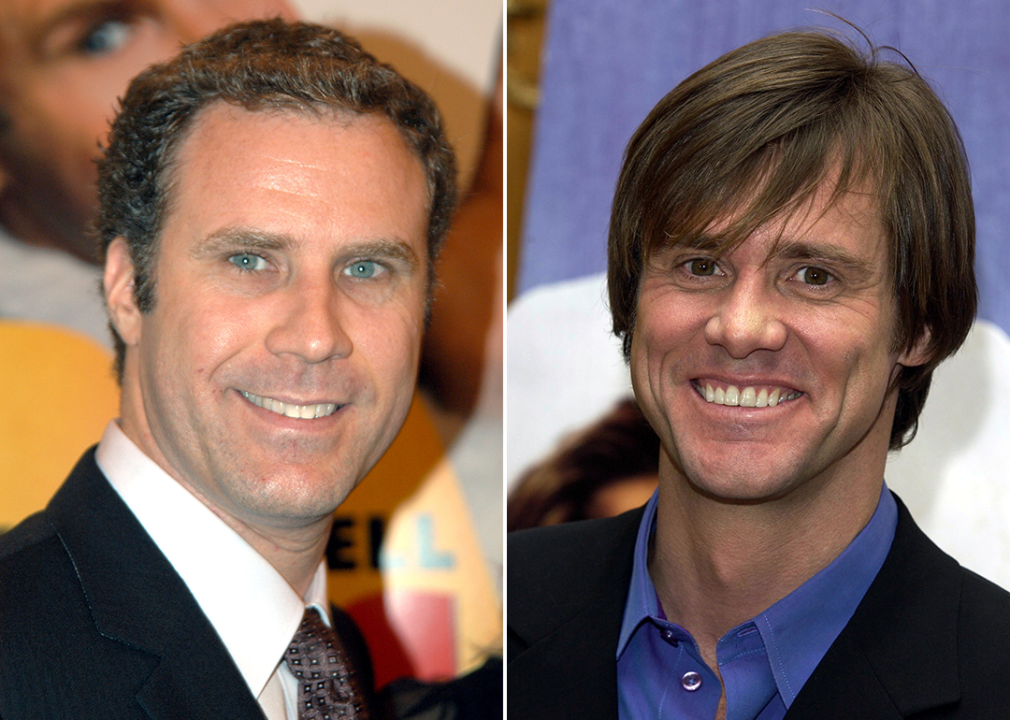 Buddy, "Elf"
Will Ferrell's iconic portrayal of oversized elf Buddy has made the film a holiday classic since its release in 2003. Originally, it was not Ferrell who was intended for the role, but Jim Carrey. After the film took its sweet time in development (roughly a decade), Carrey moved on from it, leaving Ferrell as the perfect actor for the job.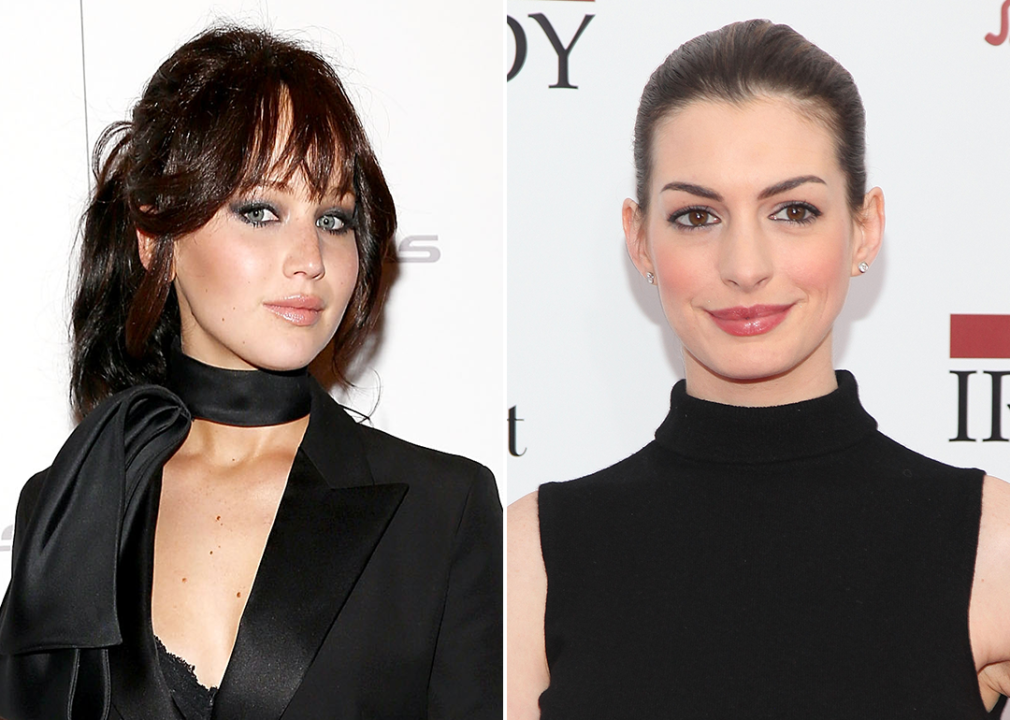 Tiffany Maxwell, "Silver Linings Playbook"
Before Jennifer Lawrence accepted the role of Tiffany in "Silver Linings Playbook," a part that would win her an Academy Award, Anne Hathaway was offered the job opposite Mark Wahlberg. Hathaway originally accepted but left the film early on due to "creative differences" with director David O. Russell, and Lawrence stepped in opposite new co-star Bradley Cooper. Hathaway went on to work on "The Dark Knight Rises" instead and ultimately won her own Oscar for her supporting role in "Les Misérables" the same year Lawrence won.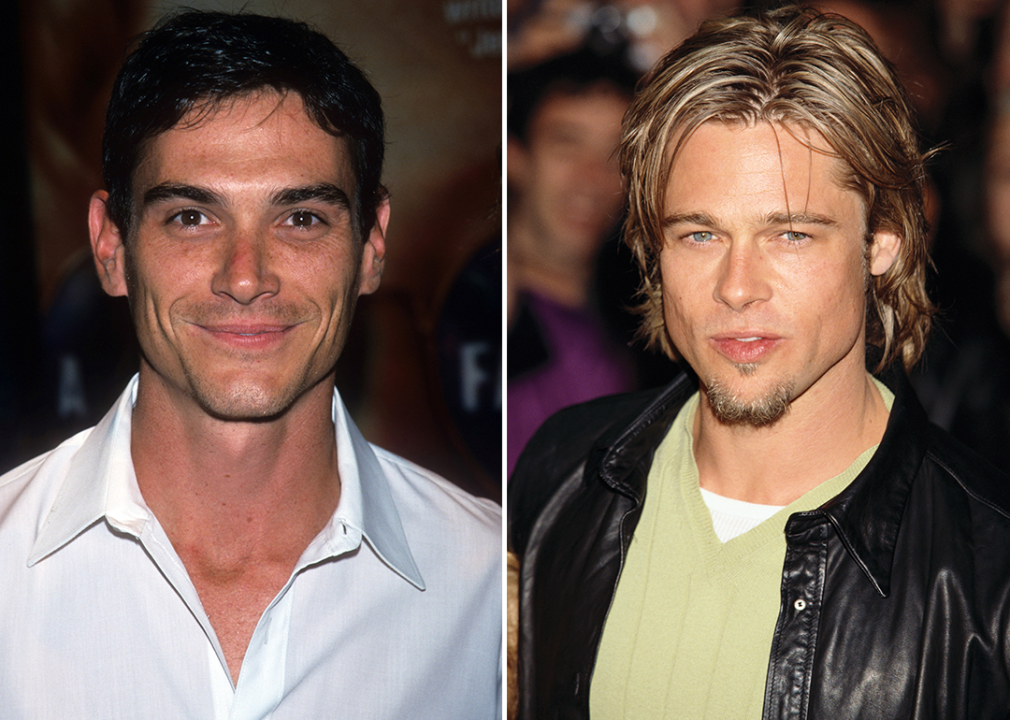 Russell Hammond, "Almost Famous"
Brad Pitt spent four months developing the role of rockstar Russell Hammond with "Almost Famous" director Cameron Crowe. He was set to play the part long before other major roles, like Penny Lane, had been cast. He eventually left the production, and Billy Crudup took over the part.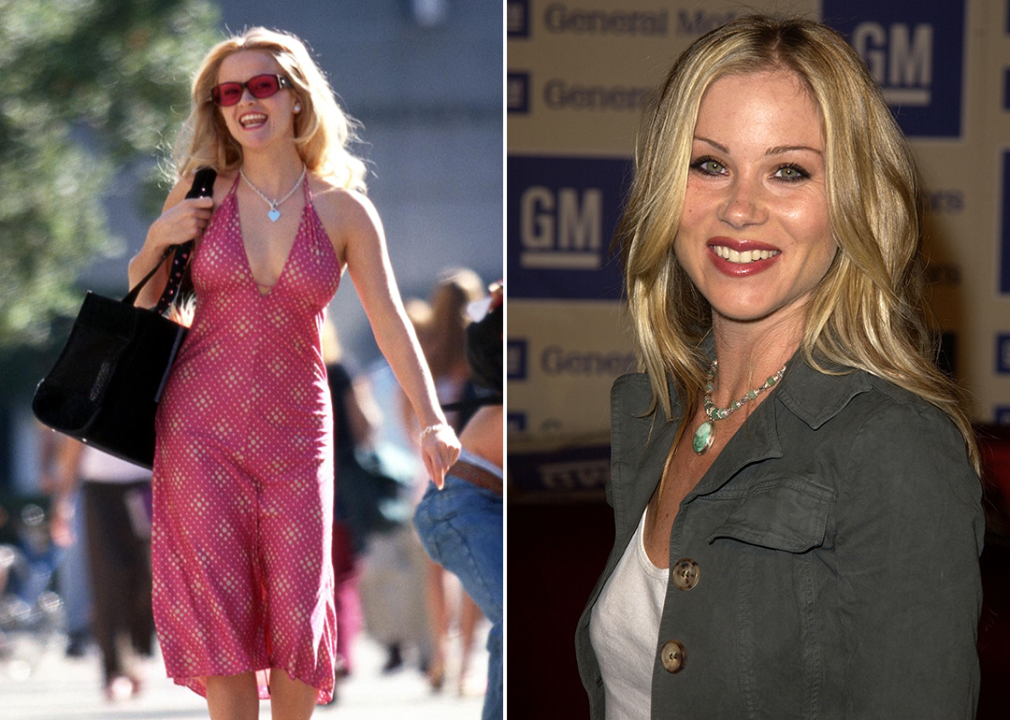 Elle Woods, "Legally Blonde"
Few film performances are more instantly recognizable than Reese Witherspoon as Elle Woods in "Legally Blonde." But before Witherspoon accepted the role, Christina Applegate turned it down, in large part because she had just finished playing a similar part on the sitcom "Married… with Children," and didn't want to box herself in.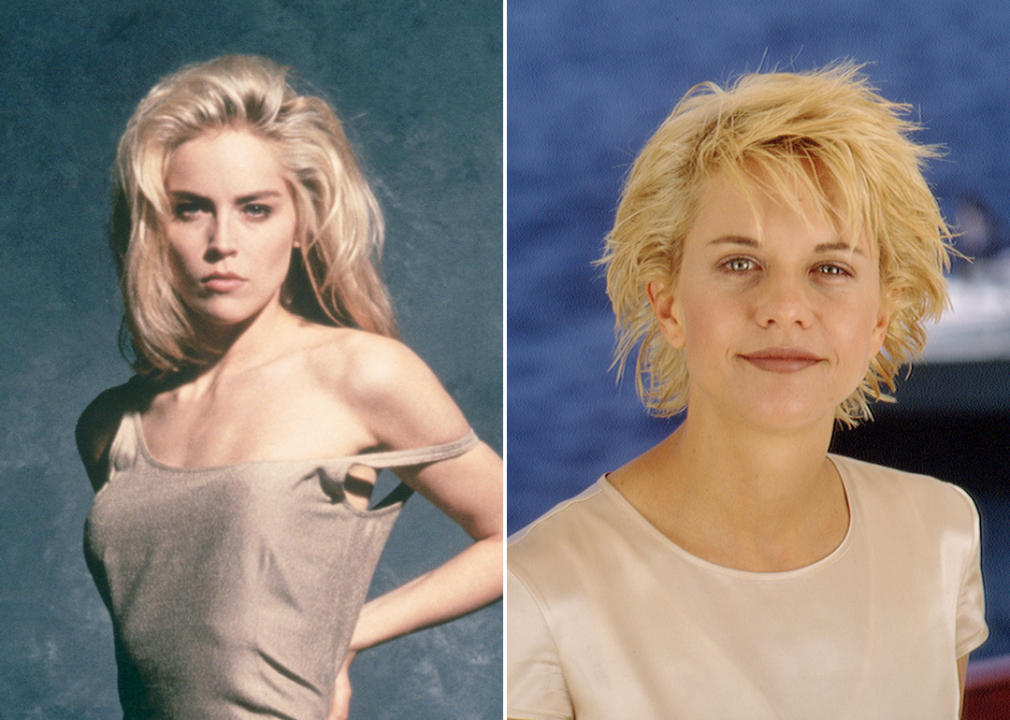 Catherine Tramell, "Basic Instinct"
The part of Catherine Tramell in "Basic Instinct" was offered to a number of the most popular actors of the time, including Meg Ryan, Geena Davis, and Michelle Pfeiffer, but they all passed on it. Sharon Stone, whose career was in a slump, fought hard for the role and ultimately got it, catapulting her to new levels of stardom.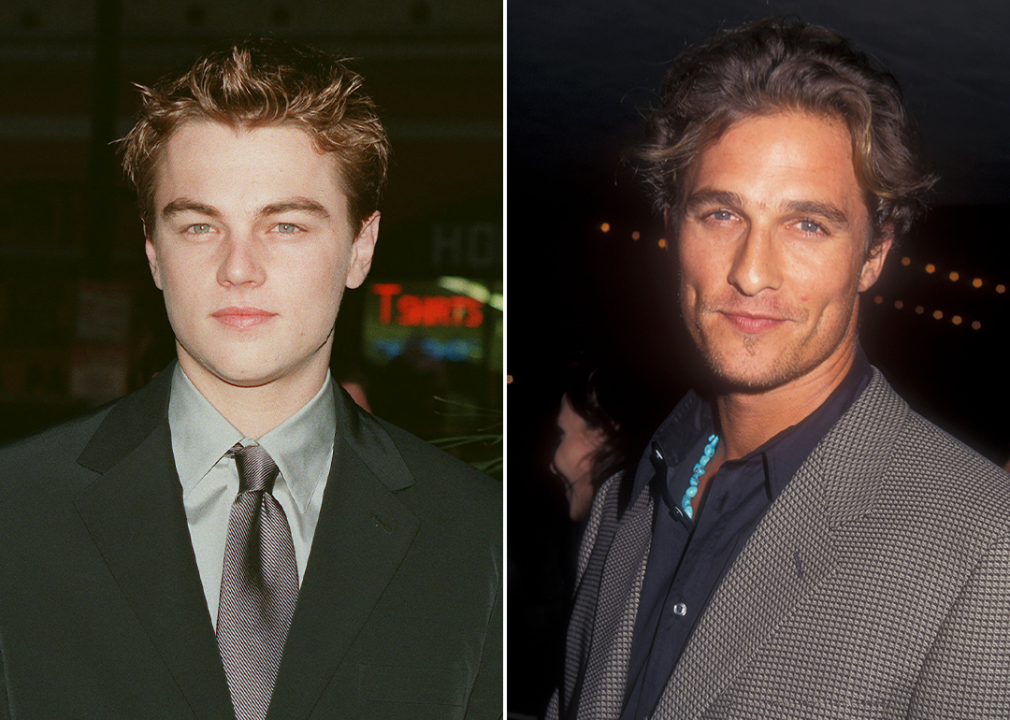 Jack Dawson, "Titanic"
Leonardo DiCaprio's performance as Jack in "Titanic" solidified him as one of Hollywood's most desirable actors of the time, but he almost lost out on the part to Matthew McConaughey. According to DiCaprio's co-star Kate Winslet, she and McConaughey auditioned together. McConaughey was reportedly favoured by the studio for the role, but director James Cameron preferred DiCaprio, and he ultimately got his way.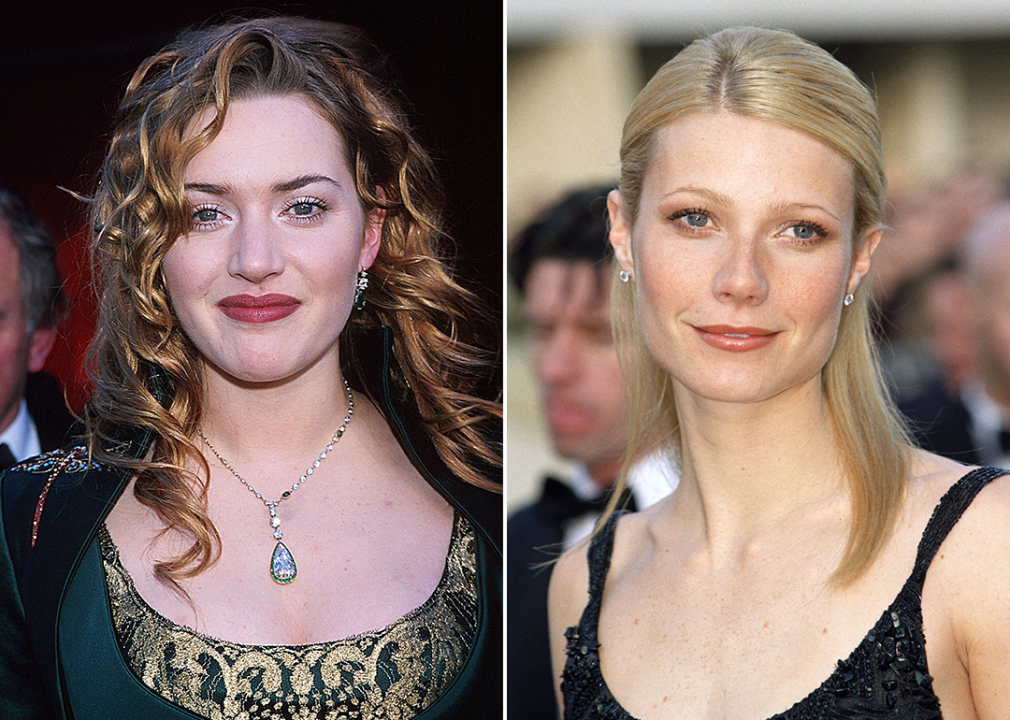 Rose DeWitt Bukater, "Titanic"
The part of Jack was not the only casting decision that could've gone another way for "Titanic." Gwyneth Paltrow was approached to play the part of Rose, but she turned it down in order to be in "Great Expectations." Kate Winslet ultimately won the role, overcoming concerns that she was too well-known for historical dramas already.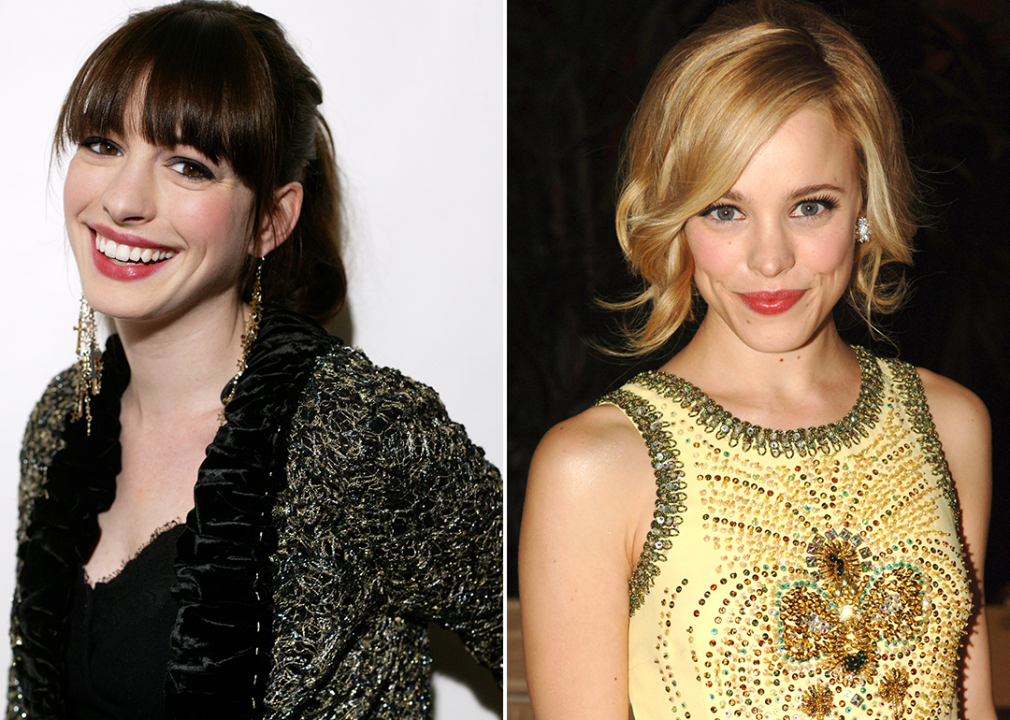 Andy Sachs, "The Devil Wears Prada"
Anne Hathaway was largely known for her starring roles in films for young people until "The Devil Wears Prada" came along. But before Hathaway won the part of Andy, the studio pursued Rachel McAdams for the role. McAdams turned it down several times on the grounds of wanting to do less mainstream work.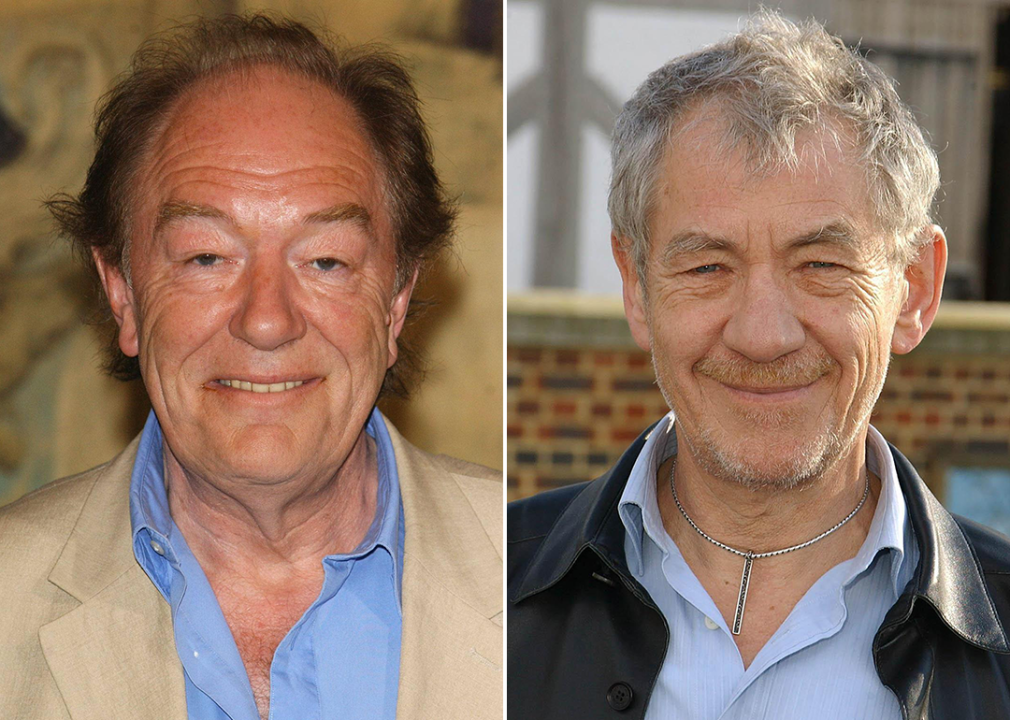 Albus Dumbledore, "Harry Potter and the Prisoner of Azkaban"
The role of Albus Dumbledore was played by Richard Harris for the first two "Harry Potter" films, but he died before production on the third movie started. Ian McKellen, who had played the wizard Gandalf in "The Lord of the Rings" films, was asked to replace him, but he turned down the offer because, according to McKellen, the late Richard Harris disapproved of him as an actor. Instead, Michael Gambon played Dumbledore in the remaining films.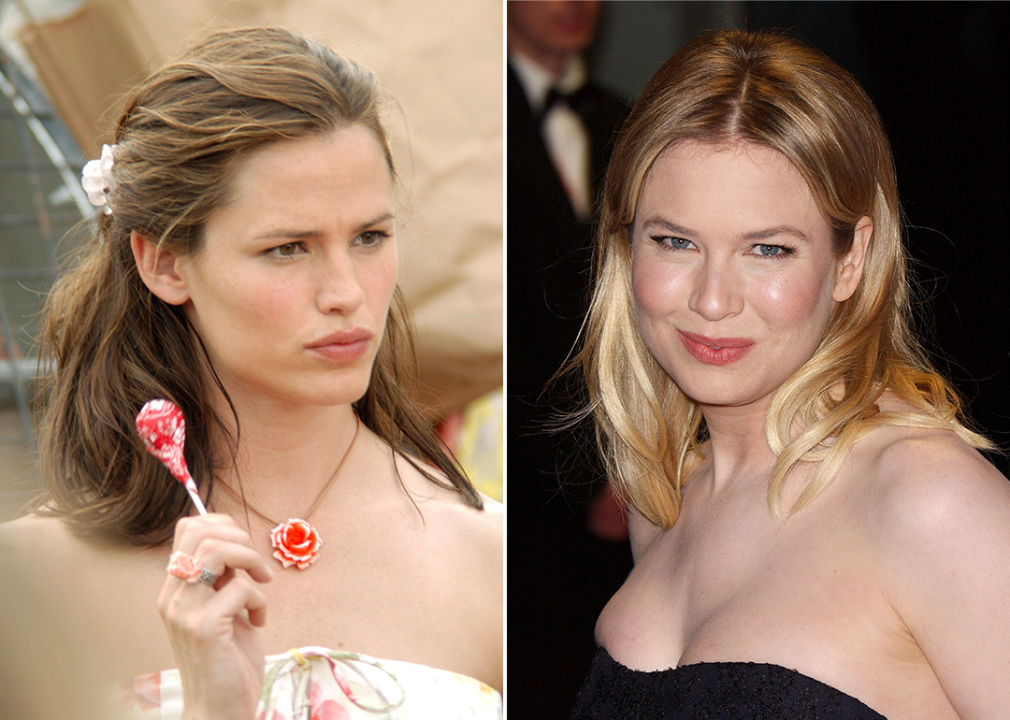 Jenna Rink, "13 Going on 30"
Jennifer Garner's portrayal of Jenna Rink, a 13-year-old in a 30-year-old's body, has remained a classic for many since its release in 2004. Before director Gary Winick was attached to the project, however, Renée Zellweger was up for the lead role.
Jane Smith, "Mr. & Mrs. Smith"
"Mr. & Mrs. Smith" is famous for introducing Brad Pitt and Angelina Jolie as a couple, but the pop culture-defining power couple almost didn't meet on the film set. Originally, Nicole Kidman was set to star alongside Pitt, but she dropped out at the last minute, prompting Pitt to leave as well. Once Jolie joined the production, Pitt came back to make the film.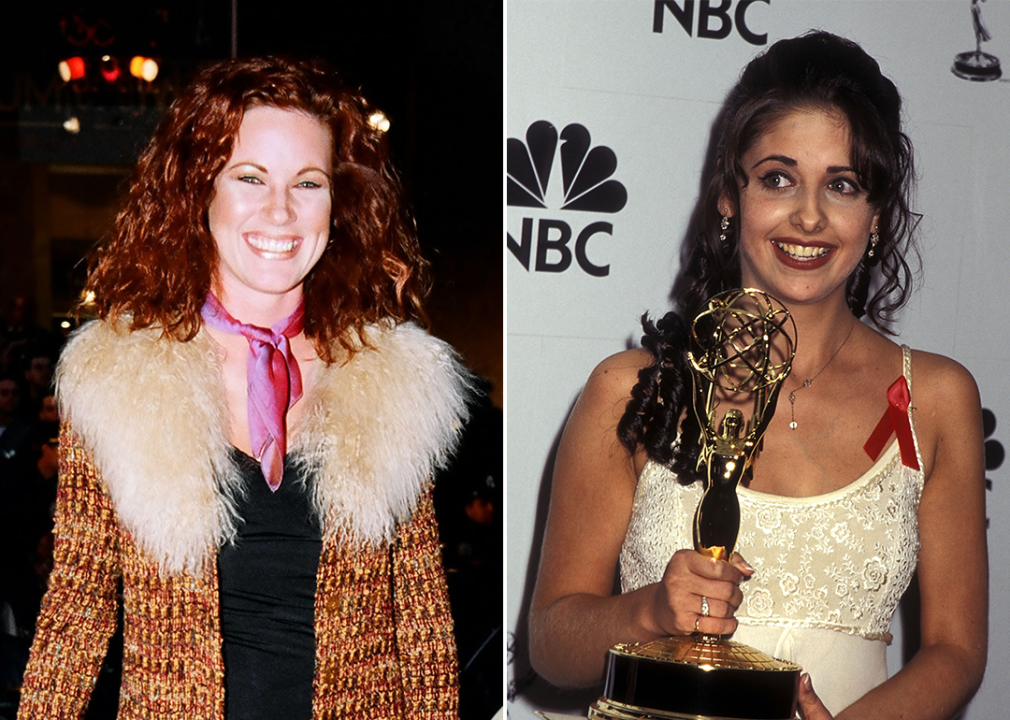 Amber Mariens, "Clueless"
Amber Mariens, Cher's campy rival in "Clueless," was played by Elisa Donovan. But the role was almost played by another '90s superstar: Sarah Michelle Gellar. Gellar was offered the role but had to refuse because of her contract with the show "All My Children."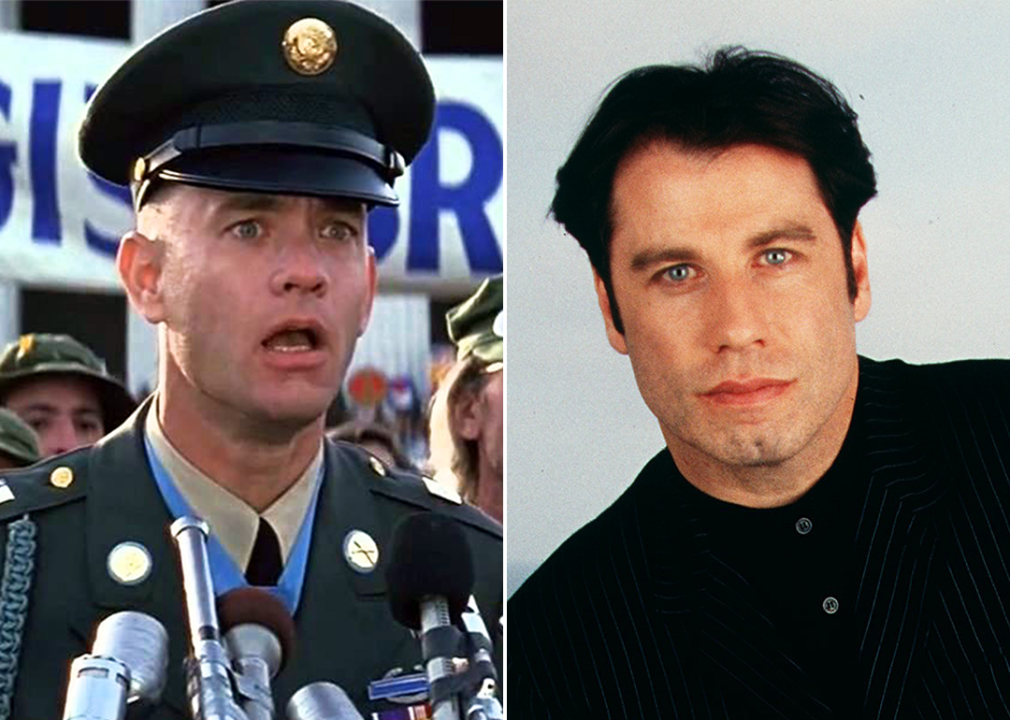 Forrest Gump, "Forrest Gump"
Tom Hanks' performance as the titular character may have won him a Best Actor Oscar, but he wasn't the first choice to play Forrest Gump. John Travolta was approached first, but he turned down the film in favour of playing Vincent Vega in Quentin Tarantino's film "Pulp Fiction." Despite losing the Oscar for Best Actor to Hanks for their respective performances that year, "Pulp Fiction" became one of Travolta's career-defining moments.
Story editing by Carren Jao. Copy editing by Tim Bruns.